---
Why You Need Murgency Aircraft Ground Handling Service
---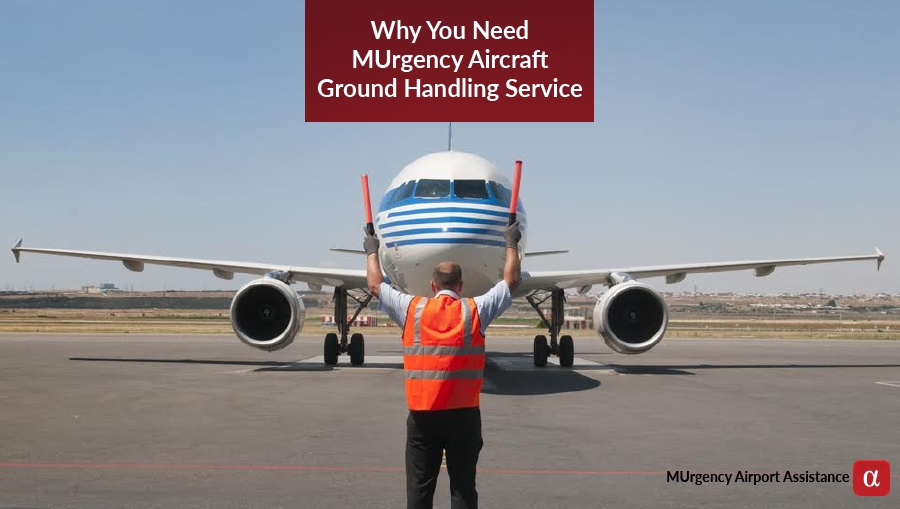 ---
When you fly non-commercial, MUrgency Aircraft Ground Handling services will assist you with all-round ground operations. We provide comprehensive ground handling services to meet your requests, attend to the crew, and make sure the aircraft is in good hands. We are your one-stop service that will address any needs of charter flight, private aircraft, air ambulance (medical flights), diplomatic, and any independent non-commercial flights. These are the top five reasons you need to sign up with MUrgency Aircraft Ground Handling:
Landing Facilities (ramp services): Your aircraft is in good hands as soon as your charter or private plane touches ground. We provide various ramp services and ground equipment that are essential for parking, fuelling, and even for de-icing the plane. MUrgency Aircraft Ground Handling offers aircraft parking, ramp coordination, towing the plane, pushback, and storage of pallets, containers and other unit load devices. We also have VIP stairs, high loaders, forklift, GPU, APU, ACU, and stairs for charter flights.
Lounge Access: Our well-trained staff will ensure you have access to the top-notch lounge at airports around the world. In addition, our representative will meet and guide, and assist you with ground handling formalities of the concerned airport. We will efficiently handle your baggage to the vehicle. We also assist your crew through the terminal and arrange for ground transportation and hotel accommodation.
Hospitality: Taste buds vary around the globe, but our chefs will design a menu to suit you. We also ensure essential foods for the flight is stocked and bottled mineral water is available. Our staff will clean up the lavatory, spick and span.
Security Concerns: We guarantee the safety of your flight—in your absence. The security we provide also extends to you. Our representative will arrange for VIP security at the destination airport and will maintain your privacy. If you have paparazzi phobia, then we have a team to protect you.
Aerocare Services: No matter the situation we assist you with flight disruption coordination, ticketing and reservations, transfer and arrivals services, and facilities at the departure gate. Our concierge service is ever ready to address your requirements, so you can fly in comfort and ease.
Leave the nitty-gritty of the ground to us and sit back and relax. MUrgency Aircraft Ground Handling offers a complete service—from attending to your entourage, assisting you with medical amenities to providing ground facilities for your aircraft. Sign Up for Ground Handling Services.
Liked the article? We would love to know your comments/feedback. Drop in a message in the comments box below or feel free to get in touch with us at MUAirportAssist@MUrgency.com.
---
---