---
3 Best New Year's Eve Parties You Cannot Miss
---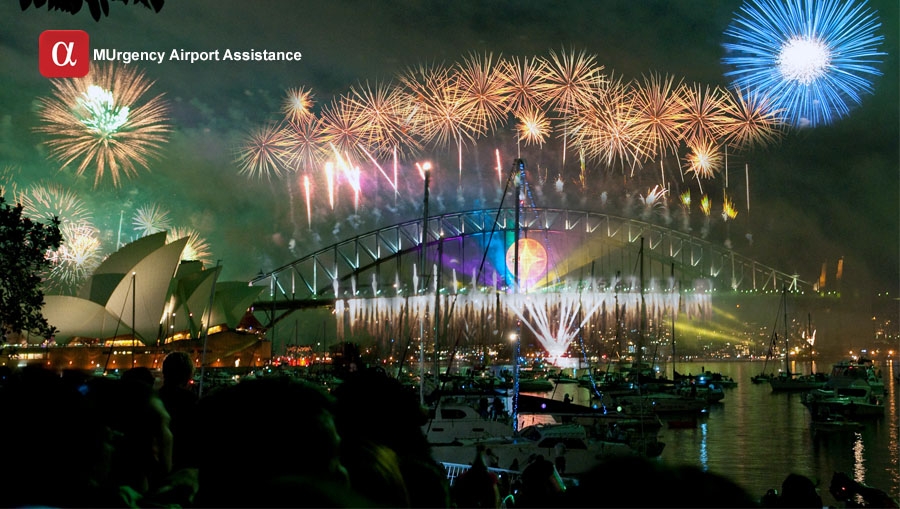 ---
Start 2017 at the hottest party spots in the world. These are the places to be when the clock strikes 12 and party till the wee hours in the morning. But makes these places special from your party? There is something that drives people from all over the world to these top places to bring in the New Year. Let's find out…



1) Rio De Janeiro: This is the numéro uno place in the world for a high-spirited New Year's Eve celebration. There are two reasons to descend on the shores of Rio:


- The largest party destination in the world. Head to Copacabana beach for the biggest and hottest party. The highlight is the carnival that is known worldwide for its pomp, fanfare, and splendor. At midnight, the beach lights up with the vast array of fireworks.
- Pay homage to Lemanja, the goddess of the sea. The native dress in white, adorned with red (symbolizing romance), green (for good health), and yellow and gold (for prosperity) accessories.



2) New York: Descend to Times Square for the biggest street party that is televised and watched globally. The spirit runs high as the ball drops, which is the highlight of the party. When the sun sets on 31st December, the New Year's Eve Ball is hoisted to the top of One Times Square's 77-foot flagpole, and makes its 60-second drop just before the stroke of midnight. What makes New York the top destination for the New Year is also the numerous themed parties at every corner, the raucous concerts, and enjoy the firework display at Central Park. New York has a charm and energy of its own, and the New Year's eve celebrations embodies this lively essence.



3) Sydney: This harbor city, is the first major city in the east to celebrate New Year and they sure set the standard high. The fireworks display is the highlight of the night. This is no ordinary display—it showcases a range of symbols and imagery related to the current year's theme. A grand way to watch the fireworks is from a cruise. Then join one of the numerous party scenes and concerts that suits everyone. If you are looking for a winter destination, head to Australia for a warm, summer New Year's eve celebration.


Liked the article? We would love to know your comments/feedback. Drop in a message, in the comments box below or feel free to get in touch with us at MUAirportAssist@MUrgency.com.
---
---