---
Did You Know These Are The Transit Services Available At Airports?
---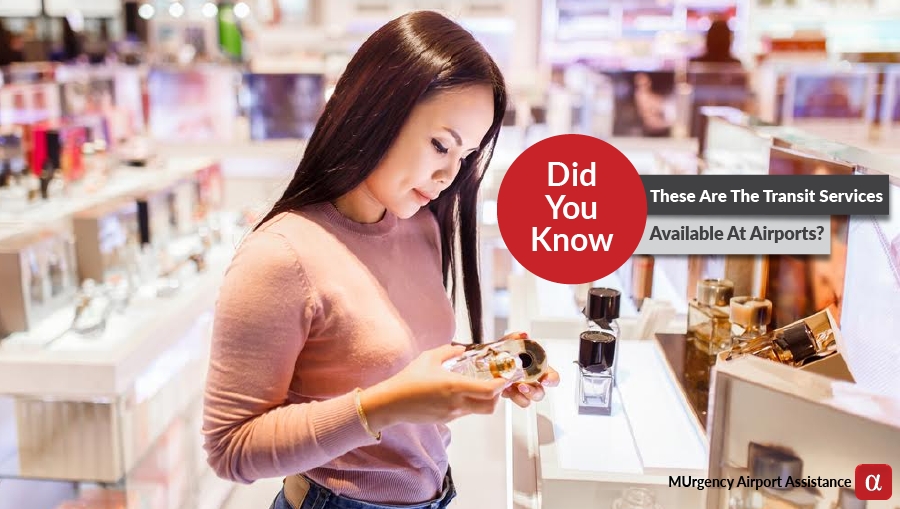 ---
What do you do during transit or transfer? The privileged ones unwind and catch up on work at the lounge, while most air travelers switch on their phone, hoping to use free Wi-Fi at the airport. Others shop at the duty free, trying to get the best deals. MUrgency Airport Assistance also has a host of services we offer to transit passengers that is available at domestic and international airports.


Meet & Greet At The Arrival Gate:


This service is great for first-time flyers and passengers that are anxious about airport procedures. Anyone can get lost at an airport if there's a language barrier.


Assistance Through Transfer Desk & Check-in Formalities:


This is particularly apt for passengers that have to change airlines and need to check-in again. It helps to speed up the process.


Keeping Boarding Pass Handy:


When you are running late, this service will arrange for your boarding pass, so you just have to pick it up.


Escort Through Security:

Security lines at the airports are long and annoying. Get special preference as our representative will escort you through security for a quick passage. However, this service is available at certain airports. Contact us to know more.


Access To Private Airline Clubs:

If you don't have access, we will pull some strings you ensure you have a comfortable time during transit. Drop us a mail and we'll help you get in the club.

Constant Monitoring Of Flights:


Once you get access to the lounge, we will monitor your flight. Our representative will inform you when it is time board. So, sit back and relax.

Seat Assignments:

Not happy with your seat? Do you need the seat with legroom? Do you need the seat to attach a bassinet for your baby? Leave the seat assignment to us.

Assistance With Upgrades:

We all love an upgrade. If and when there are seats available in business class, we will get it for you. Get in touch with us here for upgrade.

Re-booking Arrangements:

You have missed your flight and don't know what to do. We will help you book another flight at the best price.

Connecting Flight Accommodation:

If you are at transit for several hours, get in touch with us to get an accommodation at the hotel. So, you can rest, shower and rejuvenate for your next flight.

Transfer Between Terminals:

It can be a long walk to another terminal. However, we can offer you cart transportation and escort service to the other terminal.

Escort Till The Departure Boarding Gate:

You can count on us to usher you from the entrance, guide you through airport procedures, and ensure you are at the boarding gate quickly and comfortably.

Connect with us for all transit services at 626 airports globally. This March all women travelers get 10 percent off on these services and more here.

Liked the article? We would love to know your comments/feedback. Drop in a message, in the comments box below or feel free to get in touch with us at MUAirportAssist@MUrgency.com.
---
---