---
7 Airport Assistance Services For First Time Fliers
---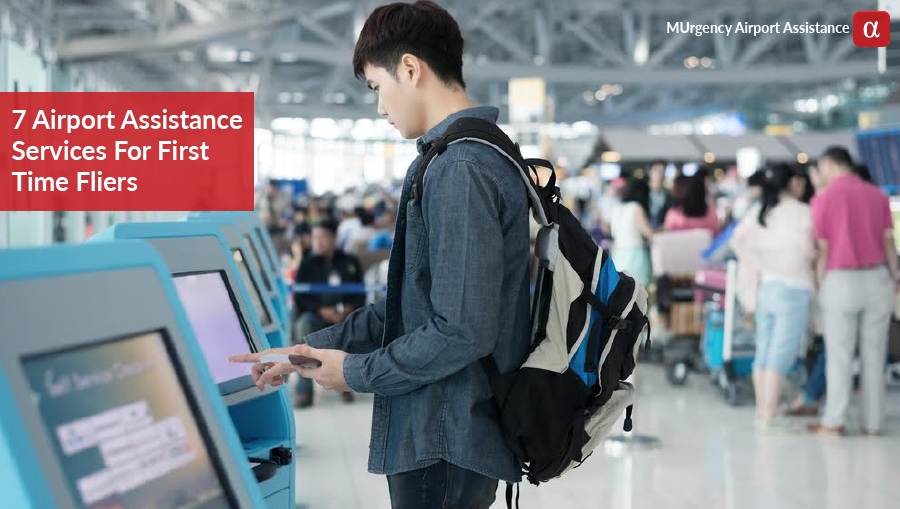 ---
If you are a first time flier, you will have a whole new travel experience like never before. You have heard about the frightening turbulence, but also about the well-groomed flight attendants and staff that serves you at the airport and on the flight. However, air travel can be intimidating for first time fliers—navigating through the massive airport and completing airport procedures is stressful even for seasoned passengers. What you need is airport assistance for a smooth and efficient passage at the airport. Airport assistance provides a host of services that makes life easier for a first time flier, such as:
Meet & Greet: The airport assistant will meet and greet you at the terminal gate and guide you through the various procedures at the airport. Personal escort is an ideal way to get around the airport, without getting lost.
Wheelchair Assistance: If you need a wheelchair to get around the airport, airport assistance will provide it. The attendant will push the wheelchair and manage your baggage too. Airport assistance also extends the service to medical and health-related facilities—medical oxygen, assistance for differently abled, and those with cognitive difficulty.
Non-English Speakers: English may be a popular way to converse, globally, but there are thousands of other languages. If you are uncomfortable in speaking in English, then airport assistance will provide you with a translator to help you complete the airport procedures.
Limousine Service: Airport assistance offers a comprehensive service that will pick you up in a limousine and drive you to the airport terminal gate in the lap of luxury. You pay a price for comfort, but you know you will be driven to the right place.
Lounge Access: Airport lounge is the best place to spend your time at the airport. Airport lounges offer relaxing facilities from spas to shower to swimming pools. The relaxation area and the delicious food, is what makes airport lounges sort after places to unwind. However, you need access to enter the lounge. Airport assistance is aware of all the basic and luxury lounges in 626 airports worldwide and how to get access.
Baggage Assistance: Get around the airport with ease, and leave your heavy luggage to the airport assistant. They will efficiently handle your baggage.
Airport Transfer: Airport assistance can also be arranged at your transit destination. The trained staff will arrange access to the lounge or business center, monitor your flight, keep your boarding pass in hand, and escort you to the next flight.
Airport assistance offers several services to ensure first time fliers have a pleasant experience at the airport. Take it from someone, who has tried and tested airport assistance service. TravelLiveLearn.com blogger, Sarah Blinco, is an Aussie expat living in London, shares her experience on airport assistance. She says, "From experience, what has most helped me is an accessible, reliable, and affordable car service to the airport (Heathrow) early in the morning before transport starts running." Airport service is operational round the clock and is a saving grace when public transport fails.
She adds, "The pay-as-you-go lounge (including food and snooze bed) was a life saver in Hong Kong when I was stuck on a nine-hour stopover between UK and Australia. More big airports need this service."
Sarah suggests, "Definitely have a guide in countries where language and culture is so different as it might be hard to know where to go for the train into the city or hotel shuttle bus would be handy, for example, in China."
Airport assistance addresses any airport-related needs, small or big. It caters to first time flier, regular passengers, elderly, mothers traveling with children, celebrities, and those with special needs.
To know about airport assistance services, get in touch with MUAirportAssist@MUrgency.com.
---
---