---
Should You Book Flight Ticket Directly With Airline Or Travel Agent?
---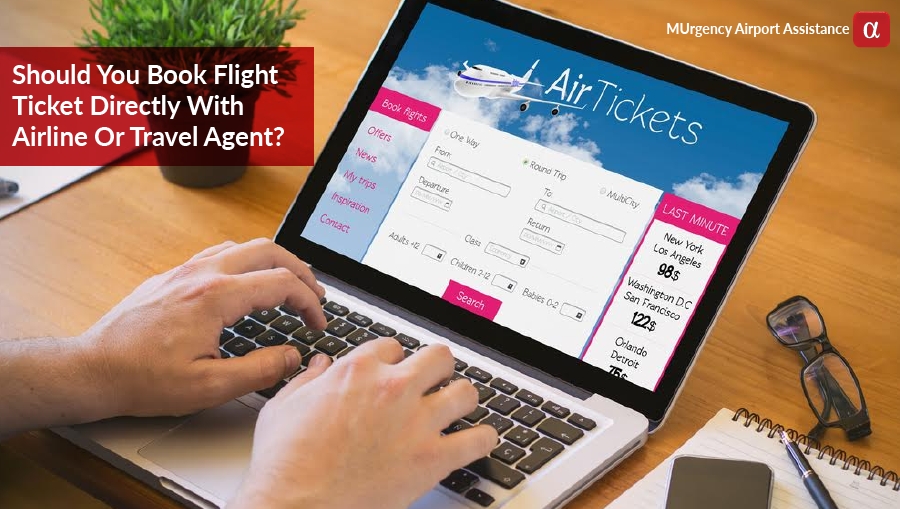 ---
This has crossed our minds before booking the tickets. We are always looking for the best deal and cheap flight tickets. Millennials prefer to make their own decisions and sway towards booking tickets directly with the airline. A number of people still book through a travel agent. So which deal is better? Every service has its pros and cons, so what are the benefits of booking with a travel agent or directly with the airline. We find out what we gain and lose in the process.


Book Directly With The Airline

Airlines has seen a surge in people booking directly with the airlines. One of the biggest reasons is that many airlines offer special fares for direct booking on airline websites. It cuts out the travel agents and brings down the cost of the flight tickets.

Secondly, you get complete ownership of the airline reservation code, when you directly book the ticket. It is a huge benefit as you can manage your reservation, cancel a trip or issue a refund. You can also transfer control to someone else. It gets a major plus point if you have to re-book a ticket. When you book the ticket via a travel agent, the airline will tell you to approach them to re-book it, because they cannot edit it. Without the reservation code the airline cannot change your ticket, only the travel agent.

It is easier to get a refund directly from the airline, rather than go through a long process, mostly months, of emails and phone calls with the travel agent.

Book Through A Travel Agent

If you are not sure about a trip, a travel agent has the liberty to hold a flight ticket for 24 hours for free, or avail of the 24-hour refund. Travel agents have a special privilege available only to them—almost every airline allows them to void a ticket for one day after the purchase.

They also can offer cheaper tickets. This is where it gets interesting. Travel agents can negotiate with the airline to lower cost if it is bulk order. For example a corporate team. Some travel agents buy a bulk of tickets at a lower price than that advertised on the airline's website.

When traveling to a remote country or island, an international commercial may land at the nearest international or major airport. You would have to book another local flight to get to your destination. This is where the travel agents have an edge. They can create an itinerary to book different flights on one reservation code. It is a package deal that we look for at the end of the day.

If you are still confused which service is better, let's narrow it down:
Easy and direct trips, book directly with the airline.
Complicated itinerary, a travel agent would be better.
For short-notice trip, got with the travel agent.

At the end, the decision rests on you to get the best deal for great price and service. Read the fine print and make a decision.

Liked the article? We would love to know your comments/feedback. Drop in a message, in the comments box below or feel free to get in touch with us at MUAirportAssist@MUrgency.com.
---
---