---
Top Airport Services For Seniors To Ease Air Travel
---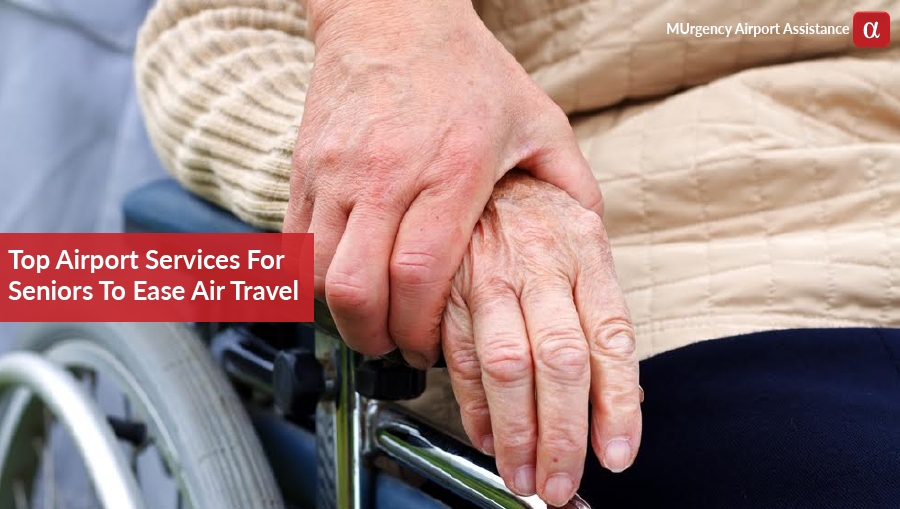 ---
Flying is strenuous, but it is the quickest way to travel long distance. It is also stressful for seniors and those who are first-time flyers. International airports are the most demanding. The airports are massive, lines are lengthy, and the crowd can be overwhelming. On your next flight, get airport services to ease the anxiety of air travel and to fly in comfort. These are some of the top four services to make the most of.


Free Wheelchair: Firstly, wheelchair assistance is free in most airports, domestic and international. The port will meet you at the gate and usher you through the airport processes, without having to wait in line. You are given first preference, which speeds up the procedures. In some cases, the airline offers special privileges such as lounge access, but it depends on the airline.


Porter Service: Lugging around baggage from the car or conveyor belt is tiresome. You wish you were Dwayne "The Rock" Johnson, but not, porters will do the heavy lifting and lugging. They promptly help and manage assistance even if you are on the wheelchair. You are assured your luggage is in good hands and to you can go around the airport relaxed.


Lounge Access: It is one of the best places to be when you are waiting for your flight. You do not have to sit on hard, uncomfortable chairs or eat overpriced, boring airport food. Get lounge access and enjoy the amenities. Based on the lounge you can relax, indulge in the buffet, unwind at the spa, and sip on drinks, all this and more for a set price or your flight ticket.


Limousine Service: Get to the airport can be a hassle—get a taxi, loading the luggage, and traveling through traffic. Airports provide limousine service, so you are assured you will catch your flight, no matter what. The car will promptly arrive at your doorstep, load your bags, and drive you to the airport, so you are sit back and not move a muscle.


Airport Assistance Discounts: MUrgency Airport Assistance is available at 626 airports worldwide and offers discounts all-year around. They provide fast track, VIP services, cart transport in the airport, escort, booking and upgrade, and all possible service you would need at the airport. Follow the airport assistance company for amazing deals and discounts for a hassle-free and comfortable air travel.
---
---