---
Special Airport Assistance Services Are Offered To Pregnant Women
---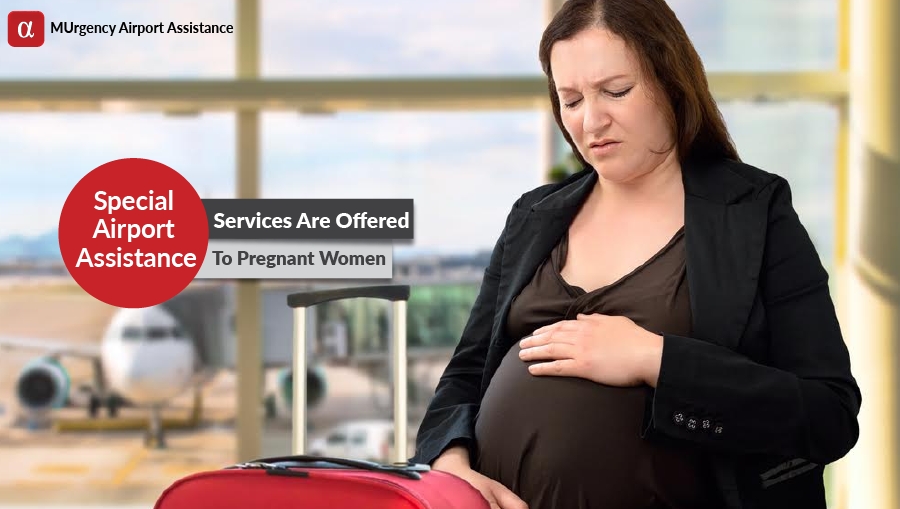 ---
Airlines are wary about heavily pregnant women, but there are airport assistance services that can offer comfort and quick passage at the airport.
Pregnancy and flying is a tricky situation, but there are several women, who want a babymoon. A vacation before the baby arrives and before they get into sleepless nights, nursing, and changing of diapers. It could be months or years before they can take a nice, relaxing vacation again.
With the following flying tips and airport services, pregnant women can have a babymoon or fly for personal reasons.
Dos & Don'ts For Expecting Women Who Are Flying
Choose a location that's closer to home, so that the duration of the flight is short.
Wear layered clothing and compression socks to stimulate blood circulation.
Stay hydrated and avoid drinks with caffeine.
Place your seat belt below the abdomen, closer to the pelvis.
Airline Guidelines For Pregnant Women
You are allowed to fly without certification, till the completion of 27th week.
You need a Fit To Fly Certificate, if you are between 28th to 36 weeks into your pregnancy.
You cannot fly after 37 weeks of pregnancy.
Airline Guidelines After Delivery
Mom and baby can fly after seven day if it is a normal delivery.
For caesarian and complicated birth, you and the baby can fly after two weeks.
Airport Assistance Services For Pregnant Women
Limousine Service: Enjoy the advantages of the limousine service. The chauffeur will pick you up from your home or the airport. You do not have to worry about booking a cab or the traffic; you are in excellent care.
Porter Assistance: If you have heavy and excess luggage, then get this service. The representative will pick up the luggage from your place and on arrival, it will be delivered to your location.
Fast Track: Waiting in airport lines is tiring and stressful. The fast track airport assistant service gives you priority at check in, security, immigration, and customs.
Meet & Greet: The airport assistant will meet and greet you at the curb. He or she will personally escort you through the airport. If you are traveling with kids, the representative will offer the best care, so you are at ease.
Special Meals: Do you follow a specific diet? Do need meals with low-sodium, low-sugar, or vegetarian? Airport assistance will organize for it.
Seat Arrangements: When you have to walk on the flight, it is best to get the aisle seat. If the airline is picky, then get in touch with airport assistant for seat arrangement.
MUrgency Airport Assistance offers these services and more to pregnant women in 626 airports in the world. Flying when pregnant is worrisome, but these services puts you at ease, so you can unwind at the airport lounge. Get the services for a happy flight.
Liked the article? We would love to know your comments/feedback. Drop in a message, in the comments box below or feel free to get in touch with us at MUAirportAssist@MUrgency.com.
---
---