---
How Airport Assistance Services Became Integral To Dubai Airport
---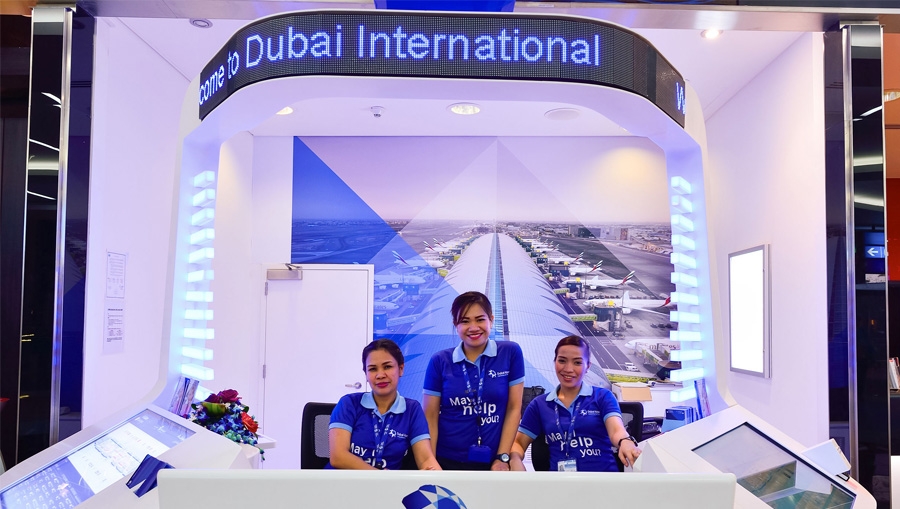 ---
Airport assistance services started off as a service for the elite but with the rise in air travel, today, it has become an important aspect both for new and seasoned travelers.
Here are 5 reasons that made them integral to Dubai airport:
Business Boom – From 1975 to 2008 Dubai grew by a factor of 11, an unprecedented growth by any international standards. The same led to establishment of shops by the most prominent companies in the world and Dubai today witnesses a huge number of business deals, meetings happening on a daily basis. Under such a scenario, the demand for services such as meet and greet rose to take utmost care of business associates coming in from different parts of the world.


Tourism Growth – Dubai boasts of some of the most renowned tourist spots ranging from Burj Khalifa, Burj Al Arab, Palm Jumeira, Universal Studios, and Dubailand and so on. The increase in air traffic (78 million passengers in 2015) also led to increase in demand for services such as baggage handling, documentation, and transfer by passengers who required personalized attention to navigate through the airport.


Increase In Connectivity-As the world was brought together through air connectivity, Dubai extensively became a central point for flight change also known as transit hub. Many of the passengers travelling alone require English-speaking guide, transit assistance and help with boarding the connecting flight.


Shopping Festivals – Started in February 1996 as a retail event, the Dubai Shopping Festival went on to become an annual-monthly event and attracts 3 million people from across the globe. The event is a feat in itself wherein apart from heavy discounts for shopping lovers; there is a famous firework at display. It's during these times, that the demand for airport assistance is at an all time high wherein the requirement varies from English-speaking assistance to baggage assistance to documentation.


Dubai's Cosmopolitan Culture – Being a business hub, Dubai provides a lot of job opportunities for people across the world and is home to them. This also means that whenever their near and dear ones plan to visit them, airport assistance services come to their rescue due to their work commitments and ensure that the formalities at the airport are taken care of as they set off to their destination from the airport.


So there it is. Airport assistance services are not reserved for the elites as it used to be and has become more of a necessity with evolving times, especially in a city like Dubai.
---
---