---
5 Top Travel Apps For An Enjoyable & Tension-free Summer Vacation
---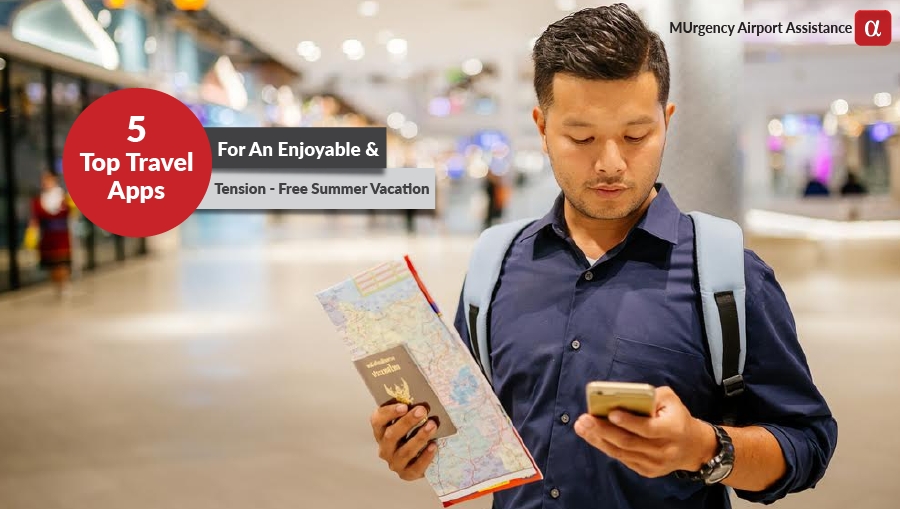 ---
Planning a summer vacation is taxing. You have to find the cheapest flights, affordable lodging with great amenities, and of course list out the activities. However, technology has opened up several avenues to organize a vacation without pulling your hair. Travel apps have seen a boom, but not all the apps are great in service. So, we have done the R&D for you and narrowed down the list of the best travel apps to download.
Google Trips
Planning a trip to a new city or country? This app pinpoints the touristy and unconventional places to visit, recommends restaurants to eat at, day plan for family, kids or friends, and how to get around the city. Google Trips also provides health and emergency numbers, shopping districts, details on money exchange, and where you can access wi-fi. It is an ideal way to customize your trip that includes the interest of friends, family, and kids.
AirportAssist
Long lines, language difficulties, traveling with kids, and navigating through an unfamiliar airport are few of the hurdles we face that increases our anxiety. The AirportAssist app addresses these issues and more. It also provides a social network, so you can meet new people at the same airport and takes away the boredom. The app is user-friendly and provides lounge access, personal escort, and assistance to first time fliers at 626 airports globally. The AirportAssist app offers host of services that includes regular traveler, VIPs, celebrities, business executives, first-time flier, passenger with disability, non-English speakers, mothers with infants, elderly citizens, and minors traveling alone.
Detour
When you visit a monument or a city, you have to hire a guide. Now, you have this app that is your personal guide. Take an audio walk around the best monuments, landmark location, and top spots. Save the tips and add it to your vacation expenditure.
Booking
This is a universal name to book small, family-run bed and breakfasts to executive apartments and five-star luxury suites across cities and countries. The variety and budget friendly stays are amazing. Booking also offers purchase of flight tickets, restaurants, and rent a car at the choice of your location.
Get it here: Booking
Easy Currency Converter
Create a list of currency you will use and see them at one glance. The Currency Converter has over 180 currencies with live exchange rates and offline mode. It also has an ad free version.
Get it here: Easy Currency Converter
These apps revolutionize traveling. The apps are easy to navigate and provides a host of services at just a click. They also work offline, so you don't have to search for free wi-fi. Make memories, and leave the planning to these apps.
Liked the article? We would love to know your comments/feedback. Drop in a message, in the comments box below or feel free to get in touch with us at MUAirportAssist@MUrgency.com.
---
---