---
10 Ways To Give Your Check-in Bag An Unique Identity
---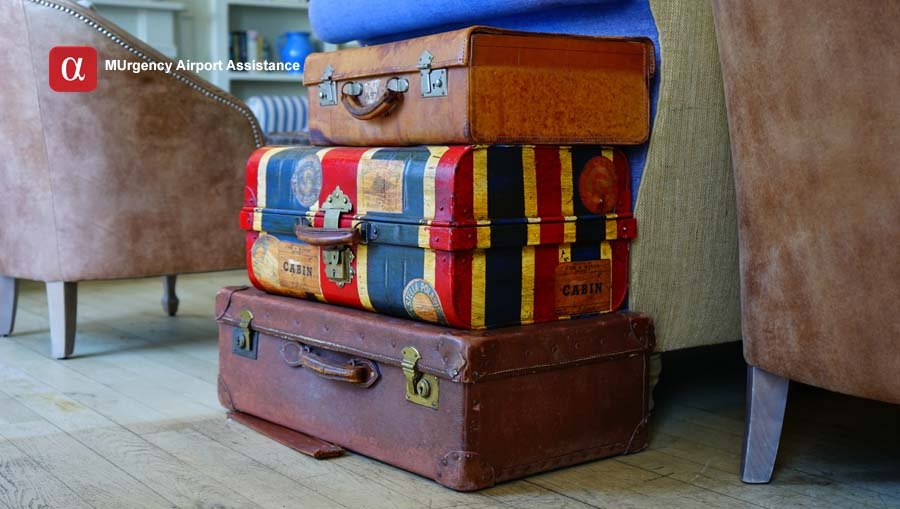 ---
Your heart races when you cannot spot your luggage on the baggage carousel. It is either lost or someone has taken it. Even when the airline finds your lost bags, how can prove that it is yours, especially if the tag is torn? What items in the bag can prove the bag belongs to you? Also, a lot of suitcases look similar, someone else can walk away with it, unknowingly.


There are several ways to identify your suitcase and tying a ribbon is not one of them.


1) The biggest identifier is a business card. Drop it in your bags, so you can prove it belongs to you. The business card has your contact details, so the bags can be returned to you, in case someone mistakenly takes it.


2) Before your leave for the airport, take pictures of the luggage from different angles.


3) Buy a bright colored suitcase—yellow, neon, or something funky that can be spotted even when you are tired.


4) Place your itinerary in the pocket of the bag. Works great if your bag has a common design and someone can walk away with it.


5) Where your personality on your bags. Attach a colorful or unique tag that can be spotted from a distance.


6) Get a luggage belt—it stops your bag from bursting at the seams and works as an identifier.


7) Doll up the bags with many stickers.


8) Tape it up. Use a decorative duct tape on the luggage. Avoid the regular silver tape, which again is common. Stick the tape in such a way that you can identify with.


9) Bring out your stitching skills. Embroider the bags—your name, initials, or play around with some buttons and sequences.


10) Feeling creative? Paint your bag. Go free hand or get a stencil.


Even though the airline industry has improved its tagging mechanism, bags are left behind or another passenger picks it up. However, there are two things to remember—how to identify your bag and prove it belongs to you.


For porter service, contact MUrgency Airport Assistance. We offer baggage assistance and host of other airport-related services.


Liked the article? We would love to know your comments/feedback. Drop in a message, in the comments box below or feel free to get in touch with us at MUAirportAssist@MUrgency.com.
---
---