---
Instagramers Disclose Helpful & Unique Travel Tips
---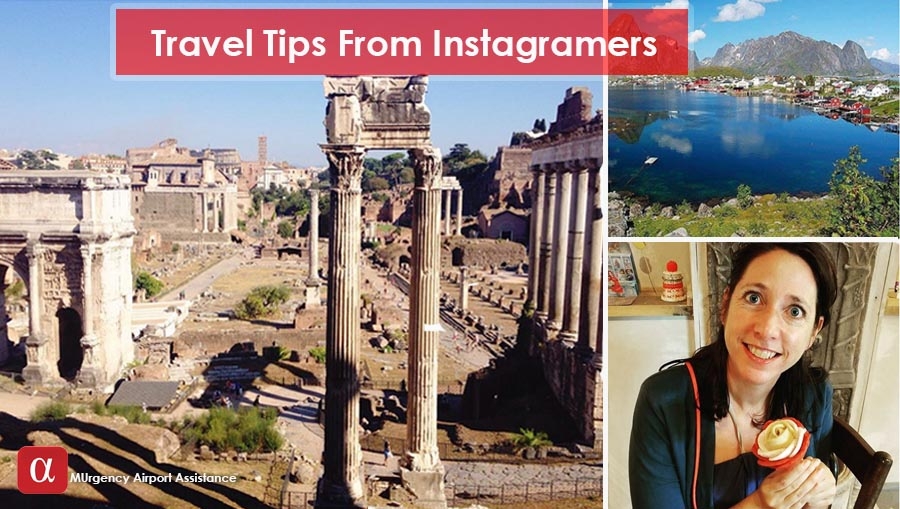 ---
Every destination has a list of 'Things To Do', but there are hidden gems that do not feature on this touristy list. That's when Instagramers comes to your rescue as they have taken the road less travelled and documented these undisclosed locations. Their tip is the ticket to enhance your travel experience.
Best Remote Town: Reine, situated on the Lofoten Archipelago, Norway:
It is a beautiful, fishing village that offers various outdoor activities such as sea kayak, mountain climbing, surfing, windsurfing, kite surfing, golfing at night, and yoga too. Picturesque Reine has a lot to offer tourists—the pristine and stunning landscape has open avenues for wildlife tours, water sports, fishing, and camping.
Where to Stay: The fishermen's cabin or rorbuer are renovated with modern amenities. It can't get more local than this.
Best View of the Roman Forum, Rome:
In ancient times, this was the epicentre of the city, bustling with ceremonial and victorious processions; it hosted public speeches, gladiator matches, trials, and elections. The magnitude of Rome's prosperity is displayed at the Roman Forum and the structures stand testament to that power.
How to Get Tickets: Coop Culture—adult: €12 and minor €7.50. The ticket includes access to the Colosseum and Palatino.
Best Time to Visit Monuments:
Another tip is to visit tourist destination in the off season to ensure you are not rubbing shoulders with other visitors.
Best Food Secret of Bruges, Belgium:
Go off the beaten path and eat like a local—they know the best places in town to suit any palate. Festivals and carnivals are another way to sample different cuisines in one place, and Bruges is known for its beer festivals and has a vibrant music scene.
How to Get Around the Town: Bruges is a cycle-friendly city and great way to tour this Belgium city.
Biggest Cup of Coffee goes to Belgium:
Belgians take coffee to a whole new level. Sipping on coffee is an experience that has ushered a number of secret café societies. The obsession with coffee is also present in food and pastries.
Place to Experience Belgian Coffee: Head to Wittamer for a perfect cup of Brûlot's—a coffee so soothing is prepared with the finest ingredients of cinnamon, cloves, lemon peel and a touch of cognac, which is topped with espresso.
Best Rose-Shaped Ice-cream: Budapest
Gelarto Rosa is the place where ice cream is created in one of the most beautiful symbol of love—a humble rose. They offer 20 flavors, including vegan, gluten, and lactose-free options.
Recommended Flavors: Chili chocolate and lemon basil are two flavors to try.
---
---