---
6 Airport Assistance Services You Need To Beat The Holiday Season Rush
---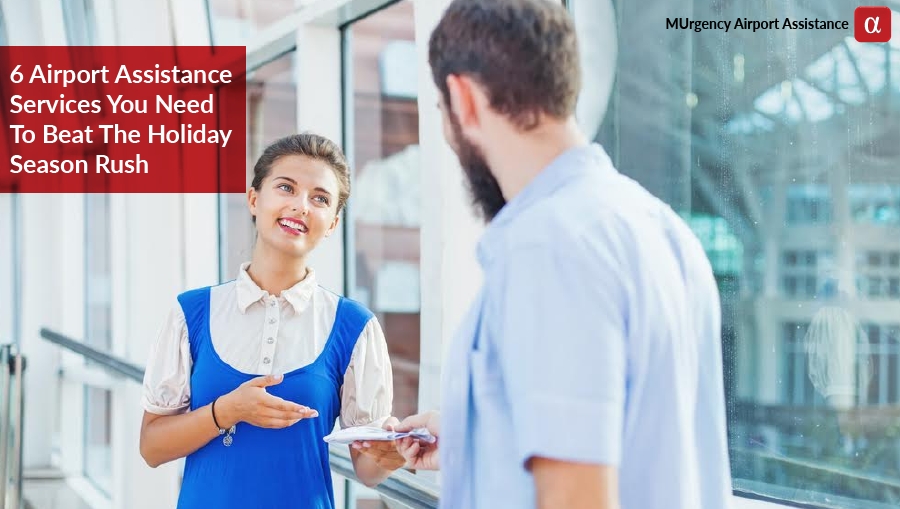 ---
Delayed flights, long lines, and lack of patience runs high during the holiday season. A simple way to escape these stressful situations is to get airport assistance services. The services start at your doorstep. The attendant escorts you in the quickest and smoothest way through the airport. And concludes when you reach your final destination, safely. These are six basic airport assistance services to dodge the agonizing airport procedures.
1) Meet & Greet
Holiday mayhem can be overwhelming for passengers, especially for first time fliers. The magnitude of the airport, even worse if you are in a foreign airport, can set your heart racing. Meet the airport assistant at the terminal gate and relax; they will take it from here.
2) Fast Track Process
The airport assistant knows the airport inside and out. They have the contacts and resources to make prior arrangements. You can fast track from check-in to immigration with the help of airport assistance.
3) Airport Transfer
Airport transfer service helps those in transit. They assist you if you have to switch from domestic to international airport too. And if you're not familiar with the language, we will assist you. Airport transfer service includes meet & greet, cart transport, security clearance, fast track procedures, baggage handling, lounge access, flight monitoring, upgrades, re-booking, accommodation, and escort to the plane.
4) Limousine Service
The airport assistance begins at your doorstep with a chauffeur-driven limousine. They will pick you up and introduce you to the host at the terminal gate. It is an ideal choice if you are in a country you are not familiar with and need to reach the airport hassle-free.
5) Elderly Assistance
It is daunting to maneuver through trolleys, wait in serpentine lines, and find a seat in packed waiting areas. Airport assistance arranges for cart transportation, access to the airport lounge, and ensure you get the right meal. You can arrange for wheelchair assistance or health-related facilities through airport assistance too.
6) VIP Service
This is just what you need at the airport during the holiday season. A complete VIP airport service to travel in style and comfort. Away from the anxious and harrowed crowd. The privileges attached to this service entitle you to the luxury travel life.
---
---