---
Ditch The City Guide Book: 5 Ways Millennial Explore A City
---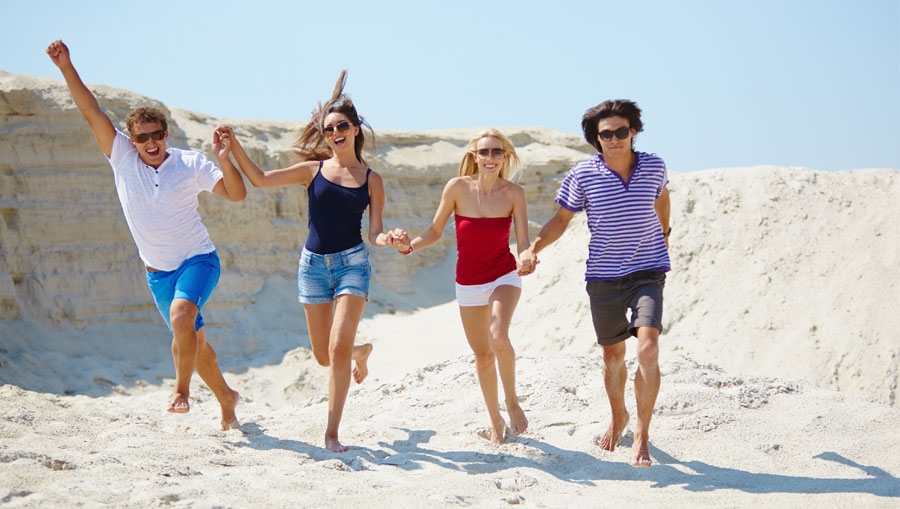 ---
Gone are the days when Lonely Planet guides and city maps directed you to landmarks, favourite cafes, markets or the city square. Millennials have redefined travel and they are making the best use of technology to find the city's hidden gems and experience the local life like never before. Millennials may be attached to their gadgets, but they sure know how to live life to the fullest. Taking a hint from millennials, these are the top five ways to get one with the locals of the next city you visit.
Pokémon Go: The augmented reality game has you off the couch and on the street looking for Pokémon in places you never thought of visiting. Pokémon Go may get you in trouble, but it is a great way to get to the city's art, historical monuments, memorials, landmark buildings, parks, religious place, and other places rich in culture. Pokémon Go is an exciting way to get the family involved in sightseeing—no more boring family holidays.
Couchsurfing: Sign up and experience local life first-hand. Couchsurfing is a two-way exchange of cultures—the host learns from the traveller and the guest gets to stay with the local, connect and get inspired. Couchsurfing has a rich community that creates a trusted and safe environment for the traveller—you can select a host based on the community's feedback. Couchsurfing also has a messaging system that verifies home address and phone number. The best part the stay is free.
Homestay: Hotels are expensive, but homestay is affordable that works out great for all age groups. Do as the locals do is more than 150 countries. Each country too has their websites catering to this growing trend. The cultural exchange is the biggest outcome of such trends, but they also develop tourism. Some places encourage the locals to rent out their room as a way to boost local tourism.
Geocaching: It is a global treasure hunt that has people touring the city to find the geocache, log it, fill it with a memento, re-hide it the way you found it and share it online. Before Pokémon Go went viral, Geocaching had people hitting public places, historical monuments, manicured parks and city's landmarks. Geocaching is your answer to find the city's secrets, making your guidebook an out-dated copy.
WWOOF: Sometimes you just want to get out of the concrete city and into the quiet, green pastures of the country. World-Wide Opportunities on Organic Farms lets you do exactly that. Organic farmers from around the world have created a network that invites volunteers to experience rustic life and would also look good on the college application. Your time on the field translates to learning about farming, more particularly organically, and the host will provide authentic meals and a cosy accommodation. These country roads may surely lead you to a home sweet home.
What makes a holiday relaxing is starting off on a good note. So, next time you flight out, leave the hassle of airport formalities with airport assistance. They will meet and greet you at the gate and fast track you through various airport formalities. Sign up and have a memorable vacation.
---
---