---
Easy Airport Hacks To Make Flying Seamless During The Holidays
---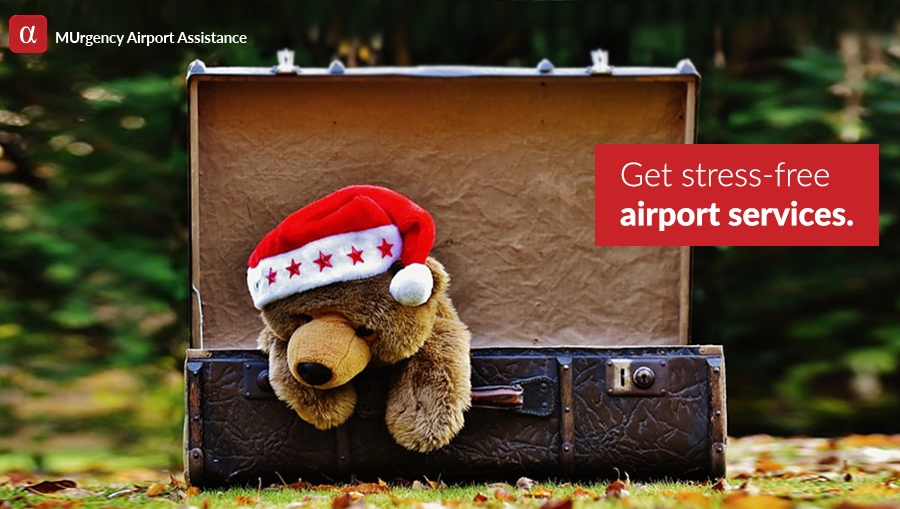 ---
It is not just the busiest time for Santa, but for airlines and airports too. Air travel is on high octane power during the week between Christmas and New Year. Airline tries to stay on schedule, and airport speed up the procedures. If you are one of the passengers rushing to be friends and family, you need a pass for seamless air travel. This what we recommend for a seamless passage at the airport during the holidays.
Check-In Assistance: If you are too busy to check-in online or delayed to wait in the airline's queue, get airport assistance. The staff will have your boarding pass ready and assist you with the check-in procedure at check-in counter, so you do not have to wait in airport line. They also offer assistance with seat selection, and baggage transactions.
Fast Track: This is the perfect way to maneuver through the airport procedures in the quickest way possible. The professional representative will escort you through passport control and custom clearance, so you can skip the lines.
Exception: Each airport varies depending on the specific rules of airports, airlines and countries.
Layover Survival: The waiting area will be bursting at its seams during the holidays. Step away from the maddening crowd and into a lounge, where you can relax at the spa, indulge in a buffet, or take a shower. The airport assistance will be on point with the best price and services the various lounges offer. They are the point of contact to arrange for lounge access. Also, they will accompany you to the departure gate when it's time to board the flight.
Baggage Handling: It is not easy maneuvering a trolley piled with suitcases, especially in a crowded airport. Worst still if you have to walk through a massive airport such as Dubai. Airport assistance will arrange for a porter service. Porter service includes collecting luggage from your vehicle to the check-in counter. When you arrive, they will assist you with the luggage from the conveyor belt to your vehicle. All you have to do is notify the number of baggage while making the booking.
Visa Security Clearance: If you are traveling to an international destination, airport assistance will ensure a seamless time at the airport. The representative will assist you with all the post-flight procedures such as acquiring a visa, currency transaction, customs and security clearances.
Getting airport assistance for the holiday season is a smart way to fly. The best part is that you can gift these services to a loved one who is traveling to be with you. Contact MUAirportAssist@MUrgency.com for assistance and discounts on airport assistance.
---
---