---
5 Travel Tips For Stress-free Holiday Season Travel
---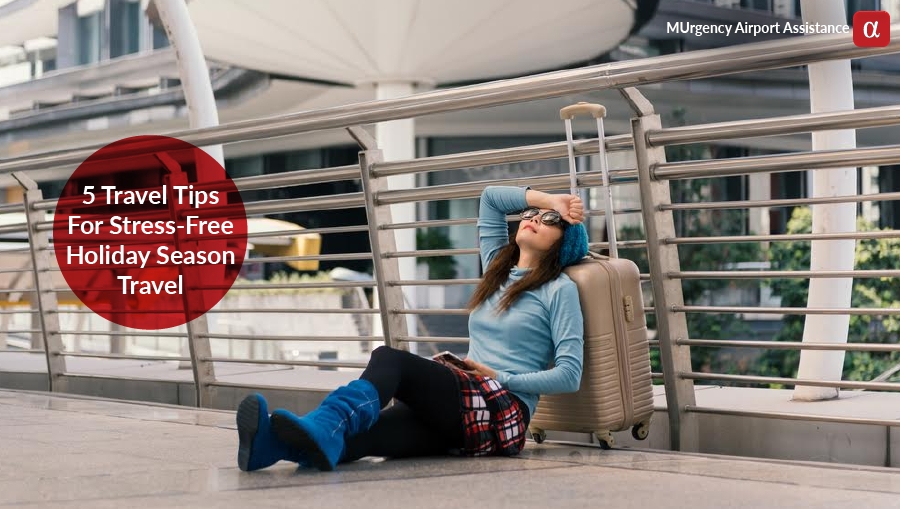 ---
Travel takes a major hit in the holiday season. Everyone is rushing to be with their loved ones in this beautiful time of the year. If you are planning to travel, then arm yourself with these five foolproof tips. A stress-free holiday, starts with stress-free travel plan.
1) Buffer Time: The train station, bus station, airport, and the roads will be bustling. So, take into account traffic, delays, and crowds that will slow you down. The holiday season is the busiest time of the year to travel. Expect crowded highways, difficulty getting cabs, long security lines, and unpredictable weather. Do the prep and be ready to leave early.
2) Backup Plan: For a stress-free travel, accept the situation. Accept bad weather, heavy traffic, and cancellations. Acceptance will allow you to form plan B beforehand. If you're flying, check the weather report and make an alternative plan if the flights are delayed or cancelled. Plan B may include leaving early, different mode of transport, and changing routes. Stay calm, and follow plan B.
3) Check-In Luggage: Carry-on luggage may be the quickest way to leave the airport, but it is not a good idea in this season. Overhead bins will be packed, so check-in your luggage. Carry the bare essentials in a tote. If you are in transit, you don't have to lug around extra bags and you can be with your child without a hassle.
4) Change Of Clothes: Wear layers during the holiday season. It will be warm in the car, but crispy, cold outside. If you're taking the flight, airports and planes can turn cold too. But dress for the final destination. If you are traveling from Los Angeles to New York, keep at hand your winter wear. Travel in comfort and you can change into your next set of clothes at the restroom.
5) Happy Kids: Traveling with children is stressful. It helps to plan ahead. Here's what you can do:
- Carry interesting food
- Carry books and toys to distract them
- Explain airport security, so they won't make a scene
- Let them burn some energy at the airport. Allow them to push the trolley, walk around, carry small suitcase, etc.
- One long drives, stop and stretch
- Surprise them with treats and toys
A happy kid equals happy parents.
Have a happy holiday season of love, peace, and joy. Planning ahead is the best way to enjoy the season and make new memories.
Liked the article? We would love to know your comments/feedback. Drop in a message, in the comments box below or feel free to get in touch with us at MUAirportAssist@MUrgency.com.
---
---