---
10 Airport Services & Tips For Frequent Business Travelers
---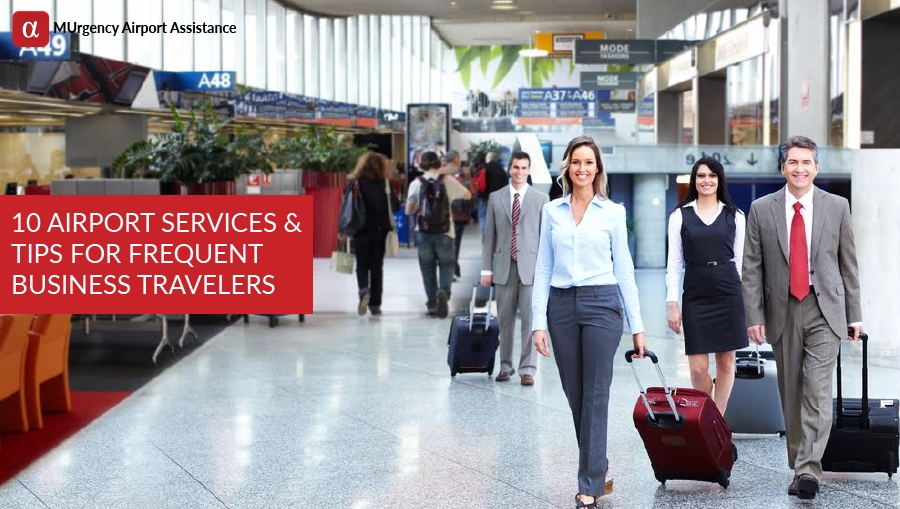 ---
The worst part for frequent business traveler is the airport procedures. It is time consuming, something they cannot waste. When your business takes you across continents, you need the quickest way out of the airport. Major domestic and international airports offer certain services, so frequent business travelers can make the most of their time. Unfortunately, only a fraction of businessmen and women avail of these services.


The following services and tips ensure frequent business travelers have a smooth, efficient, and time-saving passage at the airport.


Business Lounge

Time is an essence. Keep the business meetings going even when you are at the airport. You can book a business lounge or meeting room on an hourly basis. Most meeting rooms are equipped with devices, Wi-Fi, refreshments, stationary, printer, scanner, copier, and charging ports.


Relaxing Lounge

Take a break from work and detox, rejuvenate at the airport lounge. The amenities varies from airport-to-airport, lounge-to-lounge, but you can count on spa, shower, buffet, drinks, newspaper, magazine, and Wi-Fi.


Porters

Leave your bags to porters. They efficient handle light, bulky, heavy or multiple items of luggage at the airport. They are available at departure and at arrival terminals.


Fast Track

The air travel industry is expanding rapidly, so are the lines. What you need is fast track access. It gives you first preference for the different airport procedures such as security, customs, and immigration. Get ahead on the lines with fast track access; perfect for frequent business traveler.


Expedited Security Screening

Few people take advantage of this service. In the USA, you can request for TSA PreCheck for $85. It permits pre-approved passengers to access designated fast-track security line for five years. It saves you the hassle of taking off the belt, shoes, and jacket at the security line.


Reserve Shopping

If you are looking for a gift for your clients, you can pre-book the item from the duty free and pick it up on your way out. Some airports allow you to pay in advance, so you don't have to worry about the currency. You just have to produce your flight ticket and passport at the counter.


Baggage Delivery

This service allows you to make the most of your business trip. Your luggage is picked up and delivered to the assigned address. You can head from the airport to the meeting, so you skip dropping off the bags at the hotel.


Mid-Week Flights

Another way to ensure airport lines are short, is traveling during the week. The surge of air passengers is visible between Friday to Sunday. Though your schedule is chalked out, aim at flying on Tuesday or Wednesday to beat the rush.


Check-In Online

The trick here is to check-in the moment the flights open this service. It ensures you do not have to wait in long lines at the ticket counter and you have a chance to upgrade.


Currency

No time to exchange currency? Airports will do it for you in advance. You simply order your money online and pick it up at the airport.

MUrgency Airport Assistance is one such company that can organize and arrange for these services at 626 airports in the world. These services cut the amount of time spent at the airport in half. Ideal for frequent business traveler.

Liked the article? We would love to know your comments/feedback. Drop in a message, in the comments box below or feel free to get in touch with us at MUAirportAssist@MUrgency.com.
---
---