---
First Timer's Guide To The Airport & Services Available For A Smooth Trip
---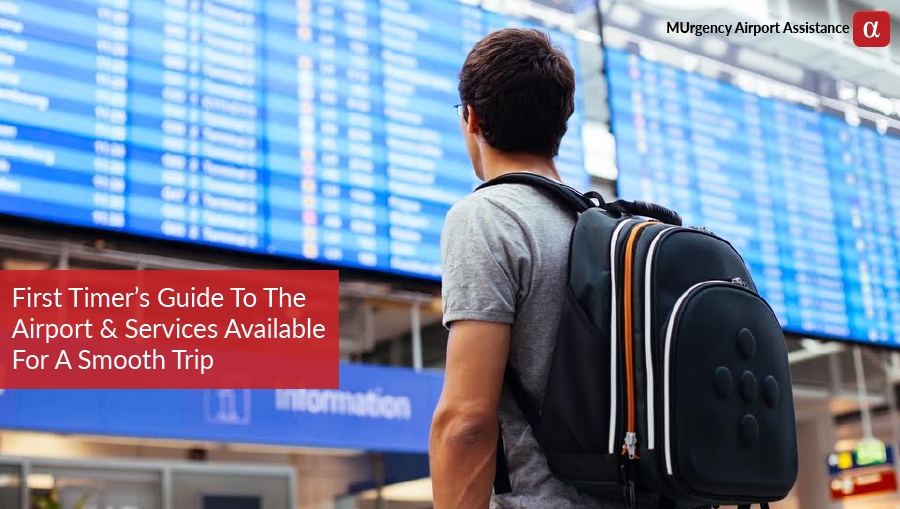 ---
Before you board a flight, you have to patiently pass through several airport procedures, and find your gate through the airport's labyrinth. The airport procedures are standard for domestic and international airports, but if you are traveling via a major airport, it is an overwhelming journey. The rush and lengthy lines can test your patience and leave an impact.
However, you can ace air travel conveniently and smoothly with these pointers.
Luggage Requirements:
Ensure the weight and size of the luggage adheres to the airline's requirements, before you head to the airport. This information is available on the airline's website. It provides you information for what you can pack in your carry-on bag and cost of excess luggage or check-in bags.
Get To The Airport Early:
If you are a first time flier, give yourself enough time to familiarize with the in and out of the airport. Airports offer multiple days parking, reservation, and shuttle service. Plan ahead of time and take into account traffic. Give yourself a buffer time; two hours for a domestic flight and three hours for an international flight. However, crosscheck the airline website for the details.
Porter Service:
Instead of lugging your heavy bags as you maneuver through the airport, get a porter service.
Personal Escort:
This is a great service for first time flier. Make your trip at the airport a pleasant and stress free one with the help of a personal escort, who will meet and greet you at the curb. He or she will guide you through the airport procedures, right up to the boarding gate.
Check-in:
This is the first step at the airport. You can save time with online check-in or wait in line at the airline's check-in counter. Many major airports in the world also have self-service check-in kiosk that prints out your boarding pass. Here's an example of how to use a check-in kiosk:
Security Check:
Look for signs to the security line. Here you will have to take off your shoes, belt, jackets, laptop, carry bag, watch, etc., and place it in the plastic bin to be scanned. You will be asked for identification and boarding pass.
Immigration:
This is an important step at the international airport. The officer with scan your documents, passport, click your pictures, and at some places scan your fingerprints. Stay calm and answer the officer's questions that may include what is the purpose of your visit, duration of your stay, and who are you visiting.
Fast Track:
Going through check-in, security, and immigration, means you have to stand in long lines. However, you can skip the lines with the help of fast track service. You are given priority over other passengers.
Lounge:
Once you are done, you can relax at the airport lounge. Get in touch with us for airport lounge access. Why sit at the uncomfortable airport seats or sip on overpriced coffee. At the lounge, the food is top quality and the seating is the most comfortable for your back. You can spend rejuvenate at the spa, take a shower, and take a nap.
Find Your Gate:
Your boarding pass will have the gate number or you can check the electronic display. Simply, follow the signs to your gate and wait for the boarding to start.
When you are new to the airport procedures, head to the airport early so you are not huffing and puffing to the boarding gate. First time fliers can arrange for airport assistance to have a smooth trip. Check out MUrgency Airport Assistance. They offer great services for first time fliers for arrival, departure, and transit. They are helpful for seniors, mothers traveling with kids, minors flying alone, and newbies.
---
---