---
Upgrade Your Travel Class To The Top 3 First-class Cabins
---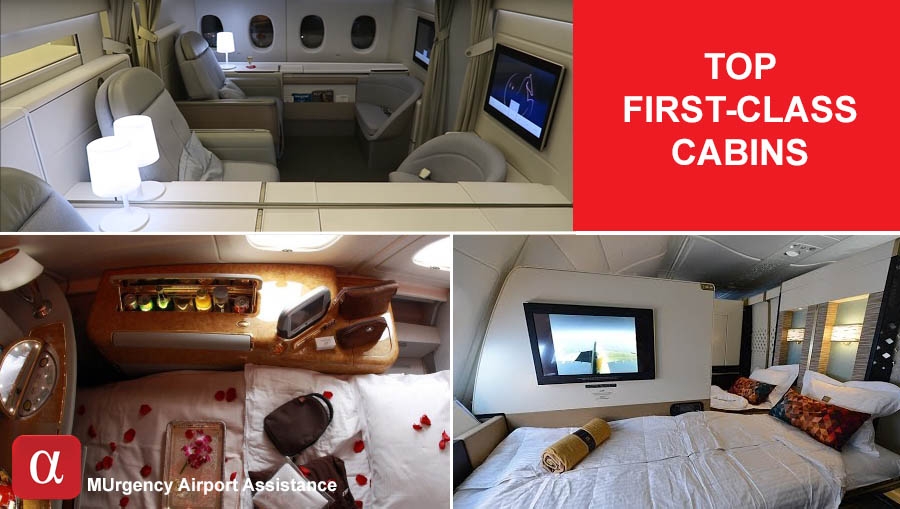 ---
Business class is so down market after you fly in these top notch, luxury first-class cabins. The cabins are rated on the basis of the first-class product, overall luxury experience, and service standards by the flight attendants on-flight and service of the crew at the airport. These luxe services are designed for first-class travelers and not available across the fleet. For ultra-luxe services in the first-class cabins these are the top three airlines.
Etihad Airways:
It is the most preferred first-class way to travel for the luxe experience. Etihad Airways' first class goes by First Apartment and it is literally spacious, personal, and exquisite.
The service starts with picking you up in a chauffeur driven luxury car, access to the Etihad Airways lounge and spa, and self-contained Apartment that has a vanity area with amenities kit with luxury products from Le Labo, a sexy couch, fine dining à la carte menu, lounge and bar area, and the apartment expands to double bed for friend, family and couples. There are two lavatories with top-of-the-line features, but only one is equipped with a shower that offers only five minutes of water. The Apartment by Etihad Airways offers the best airline catering, first-class cabins, and also ranks in the top 10 for lounge dining by World Airline Awards.
Emirates:
The World Airline Awards has rated Emirates the best airlines of 2016, but their first-class cabins take the cake.
When you are flying Emirates first class, you fly in a private suite, but the services begin at your doorstep, extends to the lounge, and you feel like royalty in your suite. The private suite offers vanity kit sourced from Voya organic seaweed line and Bvlgari fragrances and lotions. Emirates' luxe experience includes gourmet meals served on exquisite cutlery, detox and rejuvenate with a private spa, and relaxing shower. Stretch your legs and meet interesting people of the lounge and unwind with the extensive list of entertainment available onboard the luxury flight.
Air France:
This airlines' first class service definitely offers a slice of France in the sky—La Première private suite is an exquisite service graced with French style, etiquette, and cuisine.
The luxury services begin with a relaxing experience at the La Première lounge and spa at the airport, which are tailored to your needs. Pamper your skin with Givenchy facial and body care products designed for Air France first-class passengers. Enjoy the finest French cuisine that includes foie gras and caviar.
These top luxury first-class cabins offer elegance, style, and comfort from the time you begin your journey, which includes on-ground and on-flight spa and pampering services, exquisite amenities from luxury brands, and opulence of a five-star suite in a cabin 44,000ft above ground.
At MUrgency Airport Assistance, we offer on-ground services as well as ground handling services for non-commercial flights and air ambulance.
Liked the article? We would love to know your comments/feedback. Drop in a message in the comments box below or feel free to get in touch with us at MUAirportAssist@MUrgency.com.
---
---