---
Holiday Season Prep: 5 Sure-shot Ways To Find Cheap Airline Tickets
---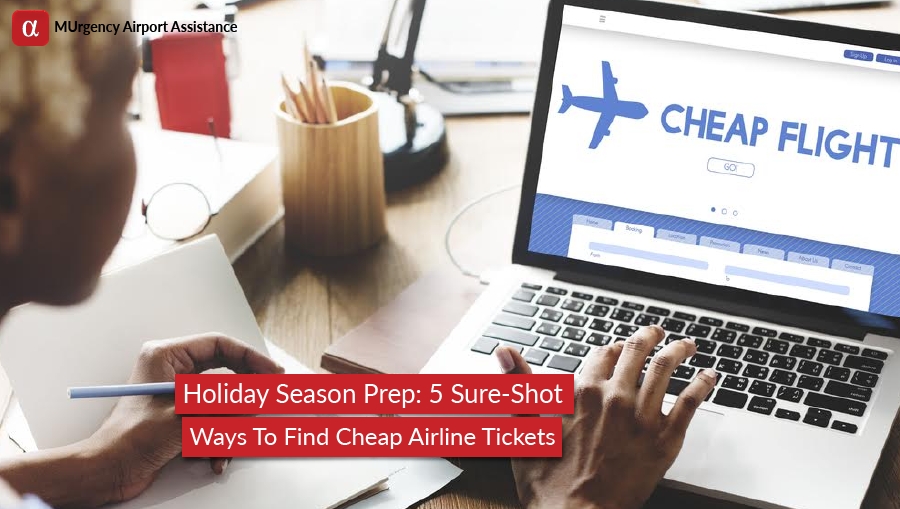 ---
Flight tickets can burn a hole in your wallet and is one of the deciding factors for your next trip. Holiday season is coming up and the price of tickets are going to skyrocket, but there are ways to cheat the inflation.
When To Book Cheap Flight Tickets:
Timing is important and there are two ways to buy cheap airline tickets. Skyscanner recommends a last minute approach—book your flight tickets seven weeks prior for short trips and 18 weeks for long distant journey. Airlines slash the price when they want to fill-up seats.
The second approach is based on the principle of economics—if demand increases then the cost of the tickets soars. In peak season such as holidays or summer vacation, the demand for tickets increases. It is wise to book short and domestic flight tickets at least two weeks before flying. And three to six months before for international travel.
Email Alerts:
Sign up for email alerts and newsletters from your favorite airlines. The subscriber will be updated on flash sales, introductory rates for new routes, and cost of tickets on last-minute flights where the airlines want to get rid of empty seats. Stay tuned to Tuesday afternoon—that's when the airlines will know if the weekend flights are completely booked. If the seats are empty, the subscribers will be the first to know of the cheap tickets.
Air Miles:
This award system is a great way to cut the cost of flight tickets, especially when the price sets you back on your savings. Redeem the points during this holiday season.
Travel Days:
Weekend flight tickets are expensive, especially on Sunday, Monday, and Friday. It is cheaper to book tickets from Tuesday to Thursday, when air traffic is low.
Compare Flight Tickets:
Before you book tickets, compare it on different online travel providers such as Expedia, Kayak, Trip Advisor. Then browse the airline website; when they have sales or promotion the airline slashes the cost of flight tickets on their website.
Cheap Times To Fly:
Flights leaving at dawn, lunch, and dinner time, and overnight flights offer relatively cheaper airlines tickets.
Choose The Cheaper Airport:
If your destination is close to two airports, compare the cost of flight tickets for the different airports. It will be cheaper flying to at least to either one of the airports.
A combination of these cheats is a great way to buy cheap airline tickets for the holiday season. For prompt assistance at the airport, sign up for MUrgency Airport Assistance. We provide a smooth, quick, and convenient time at the airport.

Liked the article? We would love to know your comments/feedback. Drop in a message in the comments box below or feel free to get in touch with us at MUAirportAssist@MUrgency.com.
---
---