---
5 New Year's Resolutions For Travelers
---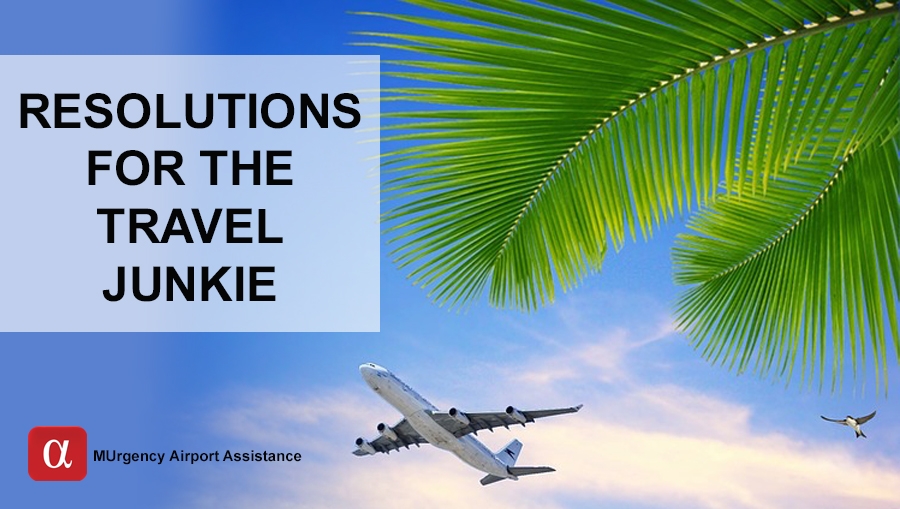 ---
Weight loss goals are going to be on top of the New Year resolution list. These resolutions will not work for a travel junkie. If you love to travel you need better, doable resolutions for 2017. Here are some resolution ideas for travelers for a cost-effective and smart journey. Spend wisely and get the best services for a comfortable trip.
1) Get Real Mileage From Your Miles
This year, make a resolution to collect the miles dutifully and use the miles to a place on top of your travel list—Place To See Before I Die. Another worthwhile way to use your miles, is to upgrade your ticket. Get in touch with airport assistance to get better seats in business or first class. These attendants will also help you with re-booking in case you miss your flight or the weather plays spoilt sport. These are the times you should use your miles, without spending a cent.
2) Stay Fit While Traveling
Flying long distance can mess your rhythm, send your diet on a toss, and you miss out on exercising. Long haul flights, tend to have layovers, which means you have couple of hours before your next flight. Working out at the airport is turning out to be the best way to utilize time. Why not, airport lounges have the complete deal—healthy food choices, gym, and a spa. You sweat it out, cool down at the spa, and build the muscles at the buffet. The airport staff will assist you with the lounge access or request for lounge access at the desired airport here. Some of the lounges will cost you couple of dollars for the complete package.


3) How to Make The Best Use Of Airport Services


The person who knows the airport inside-out is the airport assistance staff. They know the best deals at the airport such as affordable lounges; free services such as wheelchair assistance, and how to fast track you through customs and security. If you hate waiting in line, this is how you do it. MUrgency Airport Assistance is one such company that provides discounts and amazing deals on airport services.


4) Send Your Nephew/Niece Or Parents On A Holiday


Invite the little ones for a holiday to your place or even your parents. When at the airport, the attendant will meet and greet and escort them at the airport. Minors will be ushered and the staff is trained in childcare. As for parents or elderly, the airport staff will guide and help them from the gate to the terminal. It works as a great gift idea too; gift them an airport assistance gift card, so they can use it anytime, anywhere.


5) Travel Like A Celebrity
Live life large and travel in style, which equals comfort. If you are cramped in the economy class, upgrade your seat this year for a luxury in the business class or go all out for the first class. Airport assistance can arrange these luxury services for you, which includes airport red carpet, airport concierge, airport limo service, airport private transfer and VIP lounge access.
Liked the article? We would love to know your comments/feedback. Drop in a message, in the comments box below or feel free to get in touch with us at MUAirportAssist@MUrgency.com.
---
---