---
Airport Services You Need When Flying To Your Summer Destination In Your Charter Plane
---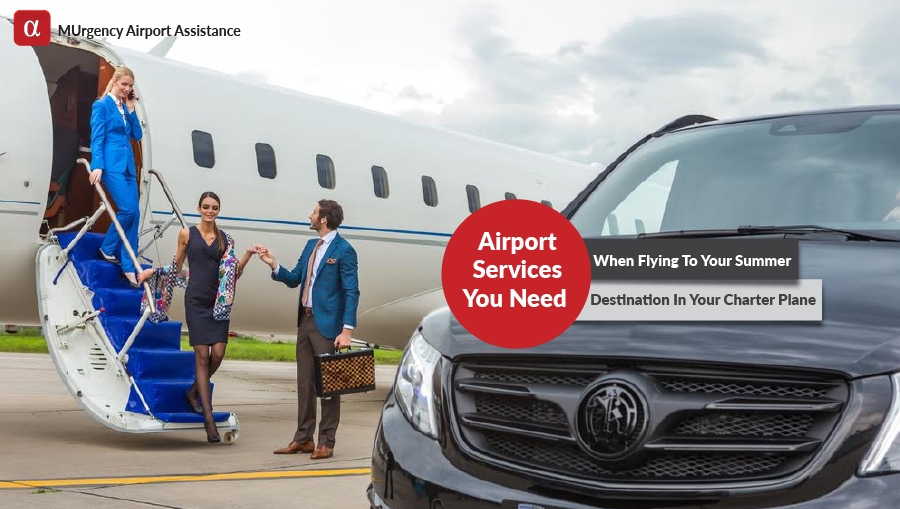 ---
Summer vacation is the most awaited time to soak in the sun and get tanned. Spend endless days at a tropical paradise, away from prying eyes. When you are flying there in your private jet, you need several services for your plane, passenger, and crew. For a seamless summer vacation, get in touch with us. We ensure you receive VIP treatment at the airport, and the plane receives ultimate services. So, what can you expect from a ground handling company? They offer a lot of ramp services and VIP passenger handling. These are the services you can avail:
Ground Equipment
Different charter flights and private aircrafts have diverse requirements for ground equipment. A ground handling company will have equipment to suit your aircraft. They provide VIP stairs, high loaders, forklift, GPU, APU, ACU, and stairs.
Parking & Fueling Guidance
The moment the flight lands, a representative will supervise the parking to ensure, it runs smoothly. This includes aircraft parking, fueling, ramp coordination, towing the plane, pushback, and storage of pallets, containers and other unit load devices. You can request for safe hangar parking too.
Hospitality Services
This service entails catering and clean-up of the plane. Catering provides food to suit every taste buds, stocks water, and provides lavatory service.
VIP Assistance
The passenger will meet and guide the representative, who will escort you with ground handling formalities at the airport. The porter will efficiently handle the luggage. This service includes assistance to VIP and crew through the terminal, and arrange for ground transportation and hotel accommodation.
Additional Arrangements
The VIP passenger can get VIP lounge access or catering service that includes different cuisines. The other services ground handling company offers is cargo and commercial handling, and quality supervision on GSE usage.
Security
VIP passengers can feel safe at the airport or maintain their privacy. Ground handling companies arrange for VIP security at the destination airport.
Crew Assistance
The expert assists the crew with airside transportation, baggage handling, customs, eAPIS and API, and immigration. The service includes transportation for the crew, hotel check-in, and air ticketing.
MUrgency Airport Assistance provides these services at more than 626 airports in the world. This summer, connect with us for a smooth air travel experience anywhere in the world.
Liked the article? We would love to know your comments/feedback. Drop in a message, in the comments box below or feel free to get in touch with us at MUAirportAssist@MUrgency.com.
---
---