---
Bypass The Easter Holiday Traffic With These Airport Assistance & Tips
---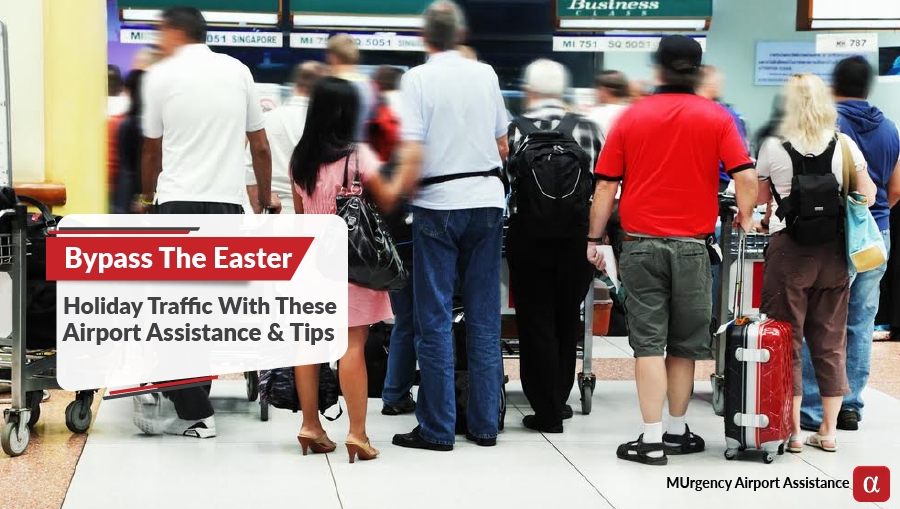 ---
Easter holidays are a celebration of hope, life, and spring, but it also brings back airport chaos and traffic. Flights are full, airports are crowded, the lines are the longest, and the chaos is at its height. Airport assistance is your best bet to avoid these scenarios and have a stress-free air travel.
The following air travel tips and airport assistance services will get you out off a sticking situation and works great for first-time travelers, and families.
Packing Gifts For Easter:
Do not wrap the gifts—TSA may ask you to unwrap it, pack it well in sweaters or towels, or ship it to your location. Spring is the perfect time to prepare jams, but it is considered as a gel. Pack it safely in the check-in luggage or pack it in 3oz containers if you are packing in your carry-on.
Packing:
Make a packing list, roll and vacuum pack your clothes, and ziplock you beauty products and gadgets. Buy a unique suitcase or make it unique.
Parking:
Reserve parking to assure a place at the airport or you do not have to go round in circles.
Reserve Duty Free:
Are you looking for a last minute Easter gift? Duty free has some great deals and discounts, and the best part is that you can book it online. All you have to do is book, and it will be ready for you to pick up.
Fast Track:
This is a great service for the holidays to avoid lengthy lines at check-in, security, immigration, and customs. The professional representative will escort you through airport procedures and you get top priority, which speeds up the process.
Services For Minors:
If your child is flying solo, airport assistance service will make sure your child gets to/from their plane with ease. A representative will stay by their side and advise a friend or family member of the status along the way.
Services For Families:
Whether you are going to visit grandparents for Easter or you are on a family vacation, leave the airport hassle to airport assistants. The services available for families are porter services, lounge access, meet & greet, cart transport inside the airport, and personal escort.
Also, be prepared if flights are delayed, you miss your flight. There are several airport assistance services available for seniors and differently abled for the holidays. If you are looking for these services and more, MUrgency Airport Assistance is one such company. Send us a request and we will promptly help you.
Liked the article? We would love to know your comments/feedback. Drop in a message, in the comments box below or feel free to get in touch with us at MUAirportAssist@MUrgency.com.
---
---