---
Samsung Galaxy Note 7 Is Called Out On All Flights
---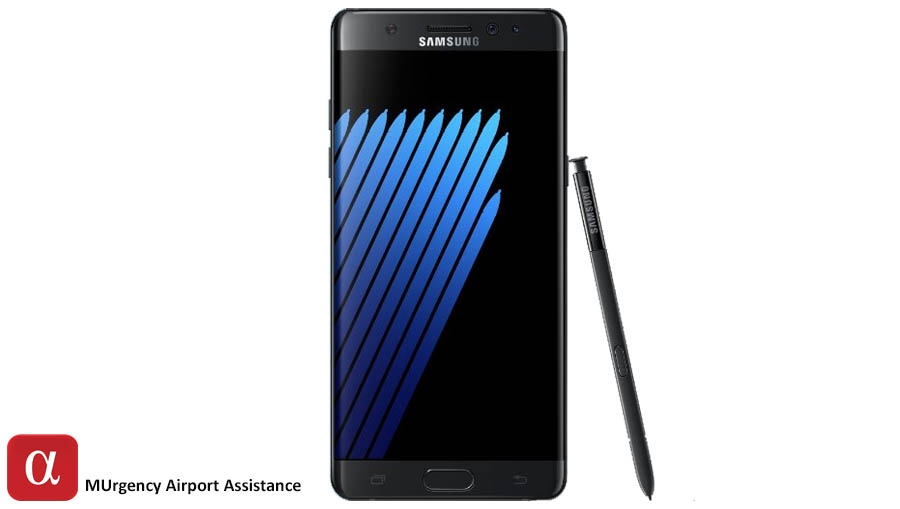 ---
Along with sharp objects and liquids, Samsung Galaxy Note 7 is now listed in the restricted checklist on all flights. Don't be surprised when the flight attendant will ask if you are carrying the Samsung Galaxy Note 7 when you fly.
Why Samsung Galaxy Note 7 Is Banned On Flight:
Samsung Galaxy Note 7 is recalled globally as it would overheat and explode. In a recent turn of events, a passenger was carrying the phone on Southwest Airlines. The phone overheated, which lead to the aircraft's evacuation. According to some reports, the phone had already been replaced as part of the recall effort.
In the wake of this issue, the airlines are being safe than sorry.
What Are The Airlines Saying:
Delta Air Lines released a travel advisory statement in lines with the U.S. Department of Transportation's (DOT) Pipeline and Hazardous Materials Safety Administration (PHMSA). They issued a notice outlining safety requirements for airline passengers or crew traveling with a Samsung Galaxy Note 7 smartphone device subject to the U.S. Consumer Product Safety Commission's (CPSC) Recall No.16-266.:
The passenger may only travel with a Samsung Galaxy Note 7 if it is subject to the U.S. Consumer Product Safety Commission (CPSC) recall and if they adhere with the following instructions:
Turn off the device
Disconnect the device from any charging equipment
Disable all applications that could inadvertently activate the phone (e.g. alarm clock)
Protect the power switch to prevent the phone from being unintentionally activated or turned-on
Keep the device in carry-on baggage or on their person, and do not place in checked baggage.
Airport Check In:
Airports are taking the ban seriously as the replacement phones are overheated and exploding. Pre or post recall airports are enforcing a complete ban on Samsung Galaxy Note 7 smartphone.
Samsung has so far recalled the smartphone, but they have also stopped the production of the Galaxy Note 7. The American multinational telecommunication giant—AT&T had halted the sale of replacement phones, and has now pulled the plug on the sale of the smartphone completely.
Make travel safe again, avoid bringing your Samsung Galaxy Note 7 smartphone to the airport—passenger or crew. And for a pleasant time at the airport sign up with MUrgency Airport Assistance.
Liked the article? We would love to know your comments/feedback. Drop in a message in the comments box below or feel free to get in touch with us at MUAirportAssist@MUrgency.com.
---
---