---
Traveling For A Summer Vacation Is Now A Breeze With Airport Assistance
---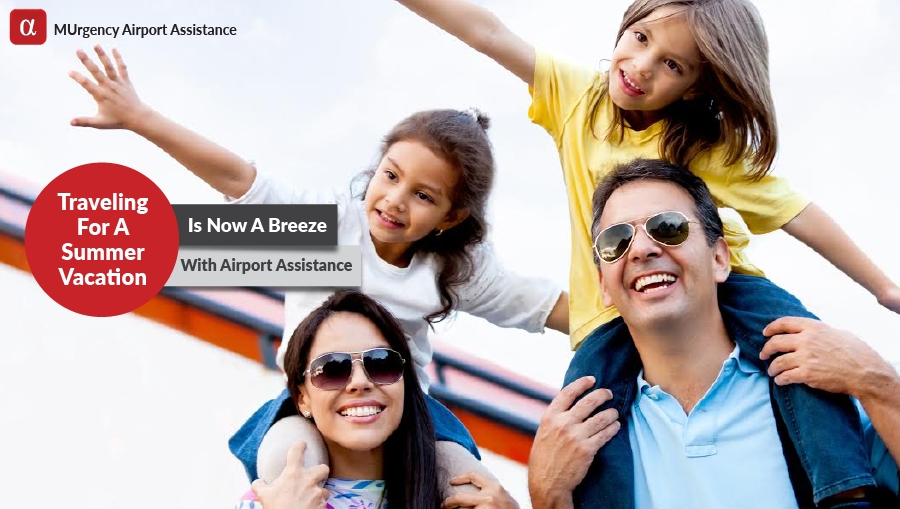 ---
Barbeque, mimosa, sun, sand, and surf is what we have been waiting for the entire year. Summertime is the best time to get with family and friends. This is the time to take a vacation to some of the finest beaches, countryside, or fly out to spend summer with relatives. Air travel is at its peak, which is more chaotic at major airports. MUrgency Airport Assistance offers vacation-based services, so you can make memories and leave the hassle of air travel to us. Here are some of the airport assistance services to get:
Ground Handling
Are you flying to Costa Rica, Bordeaux, or Asia in a private aircraft? We provide ramp and VIP passenger services, so you can fly comfortably in the lap of luxury. The services include crew and passenger assistance, ground equipment, support for parking and fueling, and hospitality services. Security provision and VIP assistance are the popular ground handling services.
Make A Quick Getaway At The Airport
Escape the summertime airport rush with meet & greet, personal escort, or fast track. These are great services for elderly, first-time flier, mom traveling with kids alone, pregnant moms, and unaccompanied minors. These services are ideal for business executives and VIPs, which is customizable to suit the client's needs and requests.
Unwind At The Lounge
Ditch the uncomfortable chair at the waiting area, and upgrade to an airport lounge. Contact us and we will arrange for lounge access. VIP passengers can ask for VIP lounge access. Relax with a warm shower, sip on freshly brewed coffee, tea, and juices, and munch on interesting delicacies.
The best way to fly during summer vacation is with the help of airport assistance services. Find the service that suits your needs here. Air travel has become taxing in the last several months. There are enough of videos and news articles to prove it. Make this summer vacation a memorable one with these airport services.
Liked the article? We would love to know your comments/feedback. Drop in a message, in the comments box below or feel free to get in touch with us at MUAirportAssist@MUrgency.com.
---
---