---
Survival Guide For Parents Flying With Kids
---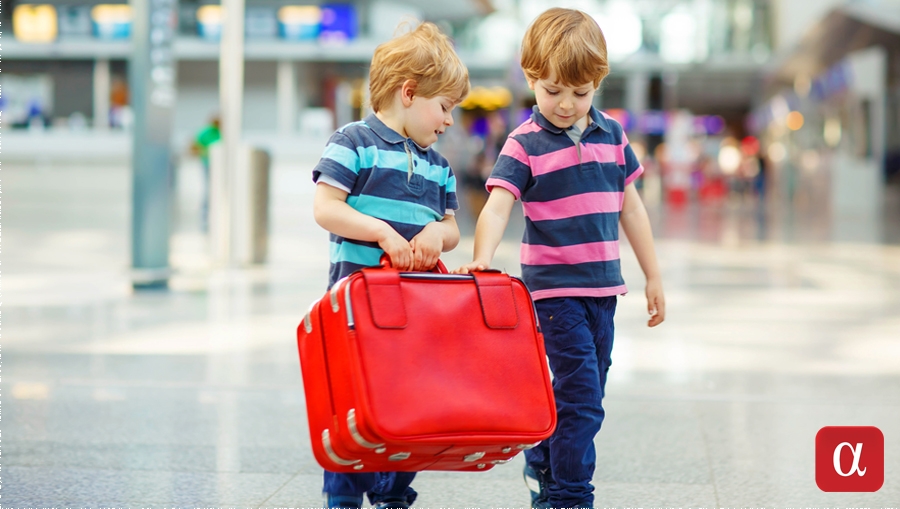 ---
Traveling with children in an airplane is like a circus act—you have to manage your baggage and save you from embarrassing tantrums. You can have a stress-free scene and a comfortable journey with these few tips.
Plan The Journey With Nap Time
In case you are traveling with an infant, your baby will sleep for much of the flight. To help him do that, book a flight that coincides with nap time or bed time. There's a good chance that the ambient noise on the plane will lull your baby to sleep anyways, but it helps if the flight is during a time when your baby is sleepy.
Snack Up
In case, your child is already on edible food, do not forget to stack up their favorite food for long-haul flights. The chewing would also help them ease the pressure caused in the ears due to higher altitudes (Note: check with your airline if outside food would be allowed).
Long-Haul Flights vs Transit Flights
If you can choose between long-haul flights or transit flights, choose the latter as it will allow kids to stretch their legs and move around at the airport, which is not possible in an airplane.
Choose Seats Strategically
Infants under two-years old can fly for free if they sit on an adult's lap, but you can book an additional seat for your infant. You can also, bring an infant car seat on board to strap your baby to the seat. If not, you and your companion can take the aisle and window seat leaving the middle seat empty. Travelers generally wouldn't take a middle seat, leaving the middle seat to you. Even if the flight is full and it gets occupied, you can always exchange it with the aisle seat as no one would be comfortable getting caught between two parents exchanging their baby.
Bring A Stroller, Baby Carrier, Or Car Seat Through The Airport
Keep your hands free by bringing a baby carrier. This will help you in handling of documents and take care of other requirements while checking in. You can check for a stroller and car seat at the gate. In case of traveling solo; you can also book an airport companion for a small fee on www.murgencyairportassistance.com.
Plan For Take-off & Landing
Your baby will probably have the toughest time during take-off and landing as the change in air pressure may bother his/her ears. To prevent the baby from crying, you can ensure they are either feeding or sleeping at that time. Any sort of sucking motion will help, so you can also give them a bottle or pacifier during the ascent and descent.
Give A Heads-Up To Other Passengers
Yes, you cannot predict your baby's behavior, so an advance apology or a small little gift to people around you will go a long way in your co-passengers siding with you during the journey and take the crying wails in their stride.
---
---