---
Millennials Are Changing The Business Travel Experience, Here's How…
---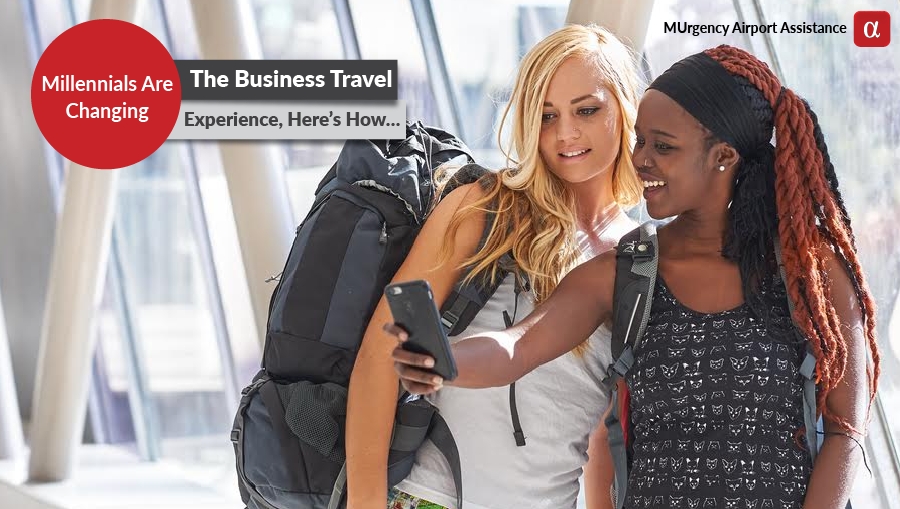 ---
Air travel has rapidly improved and the millennials play a part of the driving force. They have ditched the traditional means of traveling for unique experience on a budget. Their tech-savvy minds have pushed the air industry to transform air travel.


Expedia recorded that professionals between 18 and 30 years go on an average five business trips a year. 62 percent of millennials choose bleisure that is, extending their business trip into a vacation. They are likely to opt for loyalty programs than older generations.


MUrgency Airport Assistance has several services that are great for millennial business travelers. We are your one-stop shop for airport service in 136 countries.


Demand for Business Center

The last two decades has seen an exponential growth of start-ups, small businesses, and entrepreneurs. Most of them are millennials who work round the clock. Staying connected with the team and clients are of utmost importance to them. Hence a business center with great connectivity, stationary and devices are the need of the hour for them.


Lounge Access

They believe in unwinding in style after a hard day's work and what better way than the airport lounge. They also believe in getting the best value for their money and hence always looking for sweet deals. Erik Conover, a YouTuber recently discovered a great airport lounge for $45 that has a gym, spa, and an excellent swimming pool. Want to know more? Be it access to first class lounge or getting cost-effective deals for such first class lounge, no airports' hidden secrets are hidden from us.


Upgrade

Frequent business flyers are always looking for upgrades. An excellent example is Neistat Casey, a top YouTuber that showed the world an unbelievable upgrade. For such travel class upgrades, connect with our representative. They also offer re-booking a flight in case of cancellation, change in plan, or missed flight.


Fast Track


Time is of utmost importance to them. And security and immigration can be eat up most of the time on a business trip. In order to avoid lines at passport control and custom clearance (where applicable), they at times opt-in for the fast track process. However, each airport varies depending on the specific rules of airports, airlines and countries.


Millennials may be ruling the roost, but Gen Z is the future and their opinions, habits, and behavior will further shape air travel.


Liked the article? We would love to know your comments/feedback. Drop in a message, in the comments box below or feel free to get in touch with us at MUAirportAssist@MUrgency.com.
---
---