---
Why Is Singapore Changi Airport, The Best Airport In The World
---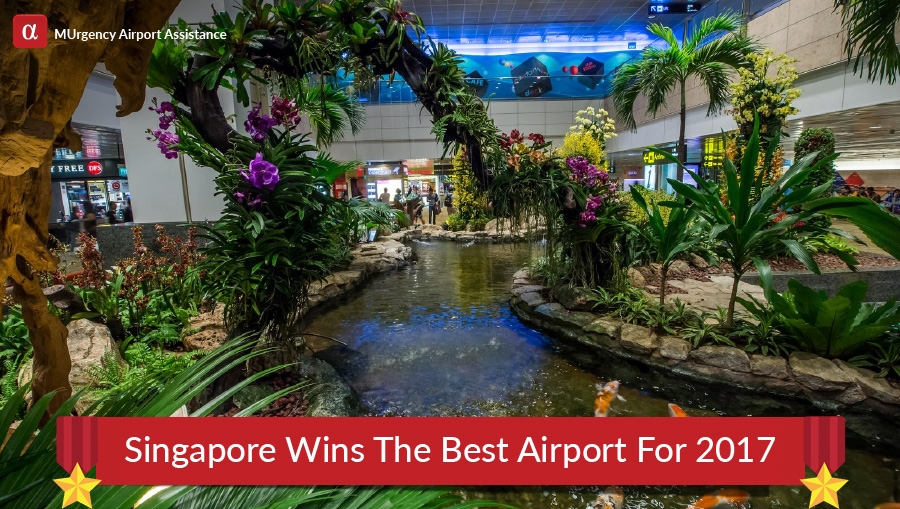 ---
The list of the top 10 airports in the world is out, and the Singapore Changi Airport wins fifth time in a row. It has surpassed the other competitive airports that rank in the following order:
Singapore Changi Airport
Tokyo International Airport (Haneda)
Incheon International Airport (Seoul, South Korea)
Munich Airport (Germany)
Hong Kong International Airport
Hamad International Airport (Doha, Qatar)
Chubu Centrair Nagoya (Japan)
Zurich Airport (Switzerland)
London Heathrow Airport
Frankfurt Airport (Germany)
Lee Seow Hiang, CEO of Changi Airport Group told CNN, "Winning the Skytrax World's Best Airport Award for the fifth consecutive year is immense encouragement to our 50,000-strong airport community at Changi Airport, every one of whom is passionate about delivering the most memorable airport experience to our passengers."
So, what does it take to the best of the best? If you haven't been to the Singapore airport, you will be surprised with the amenities it offers.
Free Guided Tours:
Six hours of layover is hell and waste of time. So, Singapore Airport offers a unique experience. Join one of the free 2.5 hours guided tours with two short stopovers. The Heritage Tour runs four times daily and the City Sights Tour runs two times daily. It's a great way to check out the tiny-island city. Get all the details here for the tours.
Watch The Latest Movies For Free:
This just sounds like a dream. Free viewing of the latest chart topper is unbelievable, but Singapore Changi Airport makes it possible. The airport has two 24-hour movie theaters. The theatres are open 24 hours, seven days a week. More information.
Gaming Center Is Free:
The Singapore Airport knows how to keep their guests entertained. When you are waiting for the connecting flight, head down to the Entertainment Deck. It is loaded with Xbox360 to Kinect stations. More information.
Nature Trails:
Yes, this airport has six gorgeous, spruced up gardens. Take your pick from the Cactus, Sunflower, Water Lily, Butterfly, Orchid or Enchanted garden. It is so impressive that it transports you out of the airport. Don't miss the Koi Pond in Terminal 3.
Rooftop Swimming Pool:
It is located at Aerotel Airport Transit Hotel at Terminal 1. Enjoy the Jacuzzi and poolside bar. It also offers shower facilities. Great way to unwind before the flight.
If this was impressive, the Singapore Changi Airport is set to open Terminal 4 with bigger and better amenities such as self-service kiosk, heritage zone, double volume shopfront, and central galleria that boasts of natural lighting.
These are just a few of the amazing services available at the world's best airport. It gives you a reason to stopover at Singapore Changi Airport, just to use these services. It is truly an experience like none other.
---
---