---
Enhancing Pet Travel with Ease: AirportAssist.com's Comprehensive Services
---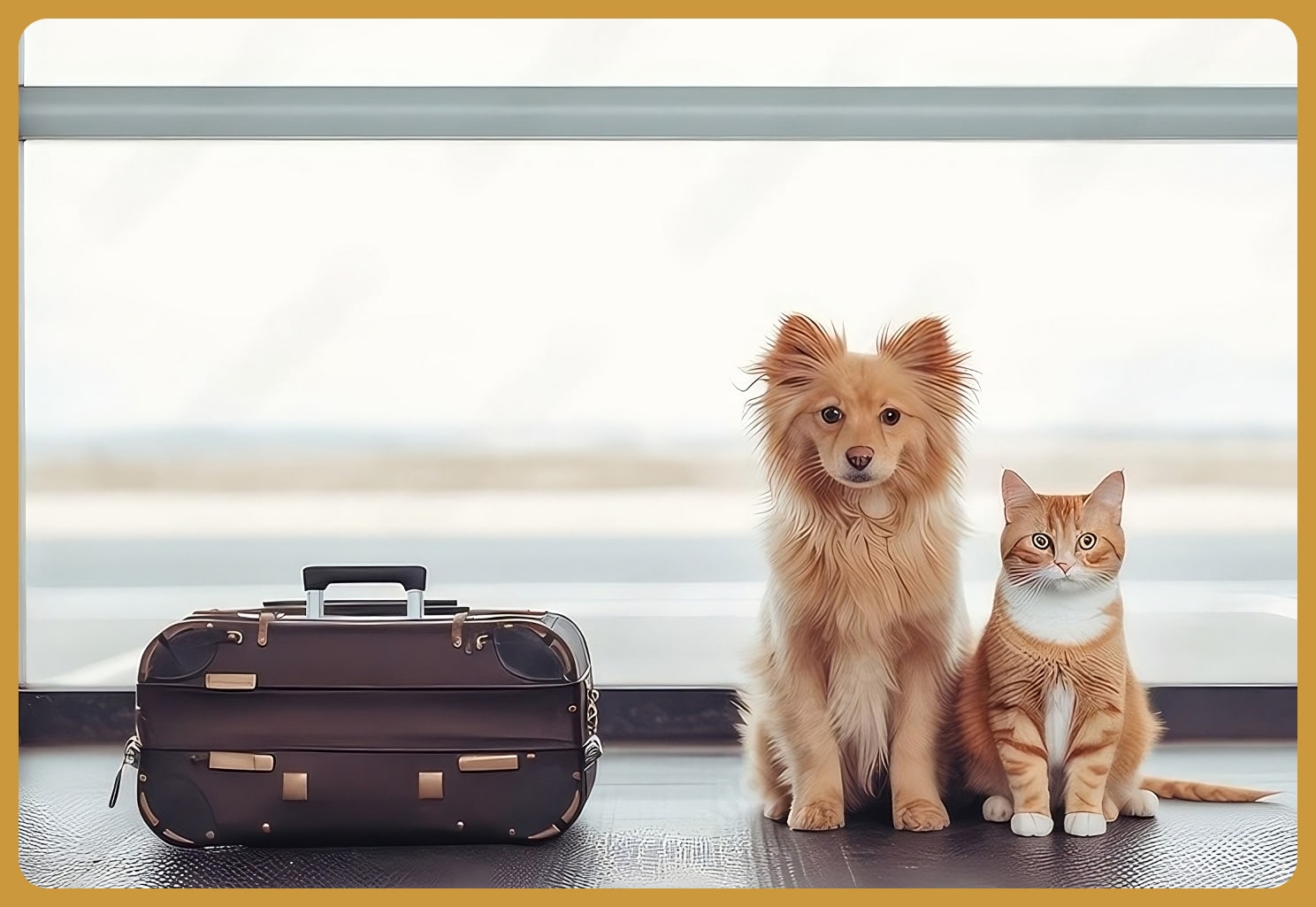 ---
Traveling with pets requires meticulous planning and care, especially within the complex environment of an airport. Fortunately, AirportAssist.com offers a range of services that simplify pet travel, ensuring both the safety of your beloved companions and your peace of mind. This blog post delves into how AirportAssist.com streamlines the pet travel experience, making it a journey to look forward to.
1. Navigating Airports with Confidence:
Airports can be chaotic, but AirportAssist.com has you covered. Their professionals help navigate terminals, security procedures, and immigration checks smoothly, ensuring your pets remain comfortable and safe throughout the process.
2. Ensuring Comfort and Well-being:
Your pets' comfort is a priority. AirportAssist.com can arrange dedicated relief areas for pets to stretch and relax, making layovers more pleasant. They also cater to dietary needs, medications, and special handling instructions.
3. Tailored Solutions for Individual Needs:
Every pet has unique requirements. AirportAssist.com offers personalized solutions that cater to your pets' specific needs, ensuring their journey is as comfortable and stress-free as possible.
4. Assured Care during Layovers:
Layovers can be worrisome, but AirportAssist.com provides secure holding areas to ensure your pets are well taken care of between flights. This eliminates any concerns about their safety and comfort.
5. Seamless Post-Arrival Process:
The journey doesn't end upon arrival. AirportAssist.com assists with customs clearance, transportation arrangements, and ensures a smooth transition for your pets to their final destination.
AirportAssist.com's services go beyond the ordinary, offering a comprehensive solution to the challenges of traveling with pets. From meticulous pre-travel preparations to ensuring comfort during layovers and a smooth arrival, their expertise transforms pet travel into an enjoyable adventure. When your furry companions are in the capable hands of AirportAssist.com, you can embark on your journey with the confidence that every aspect of your pets' travel experience is being managed with care.
---
---