---
Unlocking the Art of Effortless Travel: AirportAssist.com's Unparalleled Services
---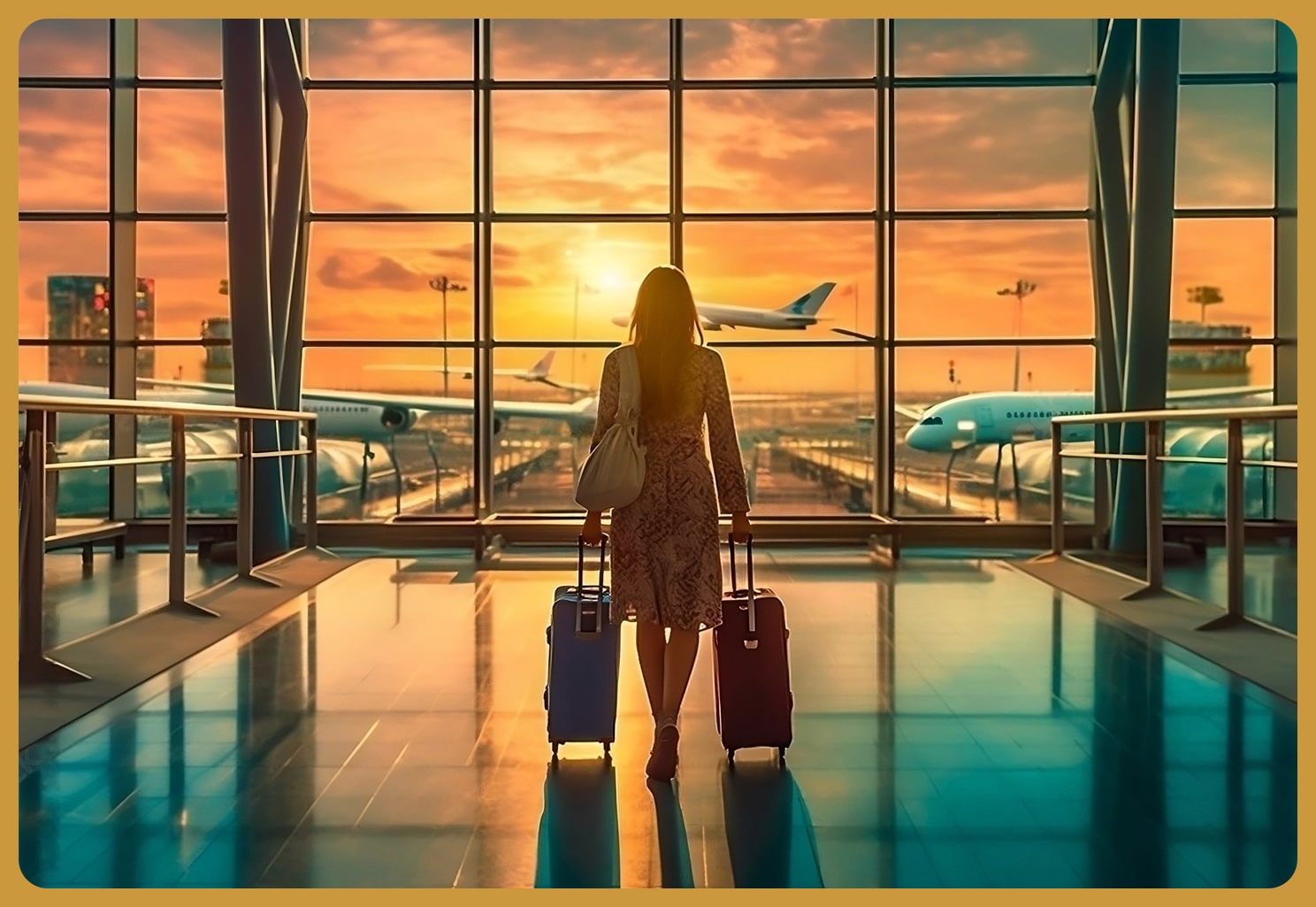 ---
Imagine a world where air travel is free of stress and hassles, where navigating through airports feels like a breeze, and where every step of your journey is carefully crafted for your comfort and convenience. Welcome to the realm of AirportAssist.com, where the art of effortless travel comes to life. In this blog, we delve into the unparalleled services offered by AirportAssist.com, ensuring that your travel experience is nothing short of extraordinary.
Personalized Meet and Greet:
First impressions matter, and AirportAssist.com takes this to heart with their Personalized Meet and Greet service. From the moment you step foot in the airport, their friendly and knowledgeable staff will be there to warmly welcome you. You'll be guided through check-in, security, arrivals, transit and immigration with utmost ease, making you feel like a VIP from the get-go.
Tailored Fast Track Services:
Time is a precious commodity, and AirportAssist.com knows it well. Their Tailored Fast Track Services whisk you through the airport's busy checkpoints, saving you valuable time and ensuring you reach your boarding gate swiftly. No more anxiously glancing at your watch; you can relax and enjoy the journey knowing you won't miss a beat.
Exclusive Lounge Access:
Escape the hustle and bustle of the airport terminal with AirportAssist.com's Exclusive Lounge Access. Step into a sanctuary of comfort and luxury, where you can indulge in delicious treats, refreshments, and access to premium amenities. Whether it's a layover or a lengthy wait, this serene retreat is the perfect haven to rejuvenate yourself.
Special Assistance for All:
At AirportAssist.com, inclusivity is paramount. They cater to every traveler's needs, ensuring that everyone can experience the joy of travel. If you require special assistance due to a disability, medical condition, or any other circumstance, their compassionate team will go above and beyond to ensure your comfort and safety.
Seamless Baggage Handling:
Bid farewell to the worry of lost or mishandled baggage. AirportAssist.com's Seamless Baggage Handling service takes care of your belongings from the moment you check them in until they reach your destination. Focus on the excitement of your journey, while their team ensures your luggage arrives safely and promptly.
Bespoke VIP Services:
For those who seek the epitome of luxury and tailor-made experiences, AirportAssist.com's Bespoke VIP Services are designed to exceed expectations. Perfect for corporate travel, high-profile individuals, or special occasions, these custom-crafted services elevate your journey to unparalleled heights.
AirportAssist.com is the guardian angel of air travel, turning the once-stressful experience into a delightful adventure. With personalized meet and greet, tailored fast track services, exclusive lounge access, and a strong commitment to inclusivity, they stand as a beacon of excellence in the world of travel assistance. Trust in their unparalleled services, and you'll unlock the art of effortless travel, where every moment is crafted to make your journey truly extraordinary. Let AirportAssist.com be your companion in the world of seamless and stress-free travel experiences. Bon voyage!
---
---