---
The 7 Best Luxury Travel Accessories
---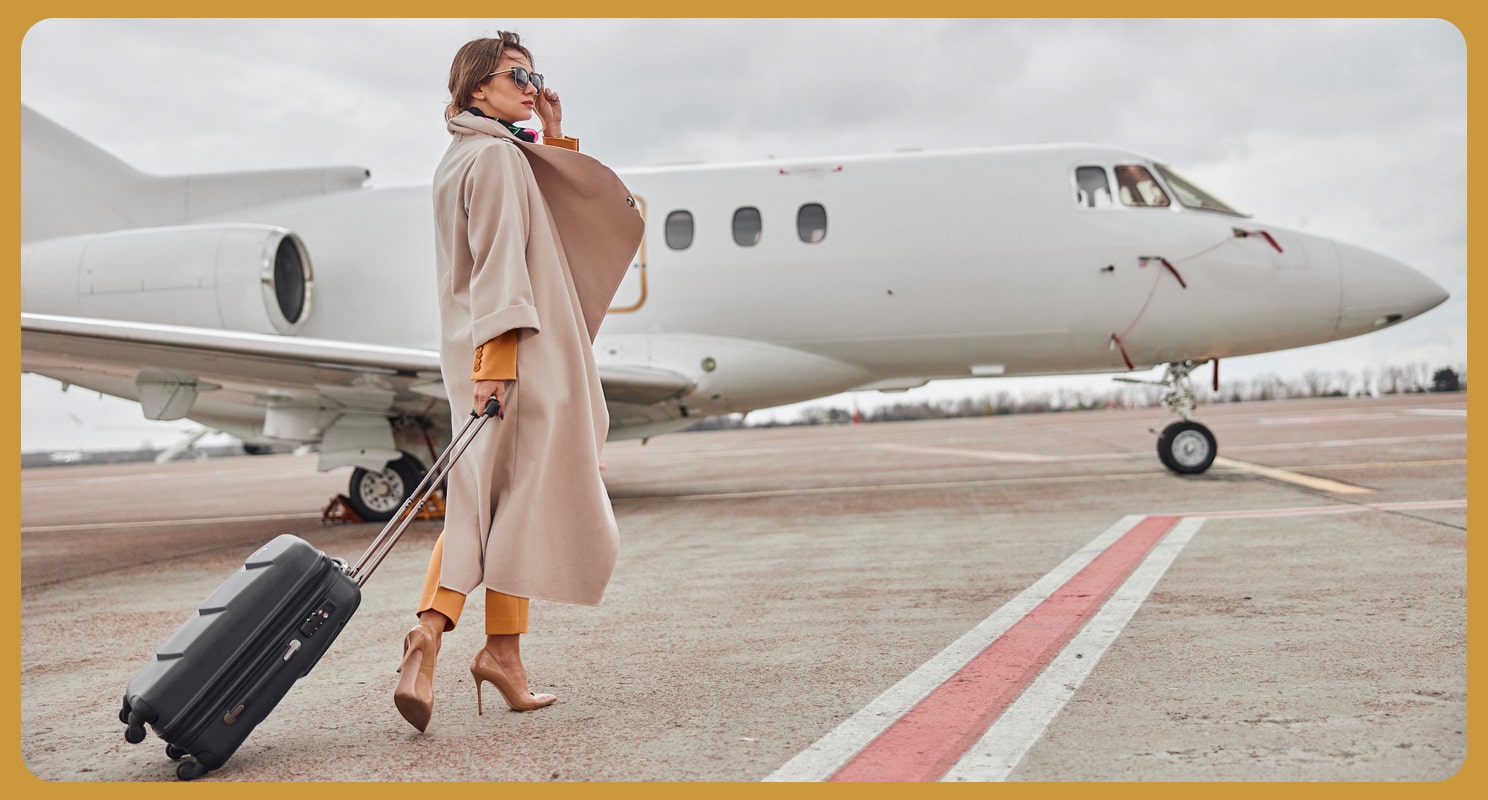 ---
If you're a luxury traveler, you know that having the right accessories can make all the difference in your comfort and convenience. That's why we've curated a set of the most luxurious and functional travel accessories to take your travel game to the next level.
Pure Silk Eye Mask:
This luxuriously soft silk eye mask will help you drift off into a blissful slumber. Silk allows the skin to retain moisture throughout the night and helps reduce friction on delicate facial skin. The plain design features an elasticated strap for a comfortable fit. Made with recycled polyester filling.
Lunya Washable Silk Robe:
Invest in a silk robe, to your surprise, a longer version indeed. Brisk, crisp or cool, it can be your favourite companion. Layer it up or rock it solo. There is no turning back once you get hold of this one and vice versa.
Medussa Studded Travel Mug:
Never too lucky to find crystal embellished Versace studded travel cup with a signature Medusa motif at the centre. Suitable for cold drinks but too hot to handle. Grab one!
S'well - Moonstone Traveler:
Therma-S'well® Technology with triple layered, vacuum-insulated con- struction designed to keep beverage as it is, longer than rest of all. Well, this S'well can be an asset in your dwelling.
Apple Air Tag:
Track your luggage with an ingenious gadget for the luxury traveller.iPhone can be used as a tracking device to find your luggage or bagpack with great precision.Trailblazing ideas from the authentic self.
Anti-Nausea Wristband:
Experiencing nausea irrespective of the preparation can be uncomfortable even for luxury travelers . Sharper Image's Anti-Nausea Wristband helps to reduce motion sickness. It is non invasive, no side effects, works with simple electrical impulses gently generated on the wrist.
Riki Cutie Portable Lighted Mirror:
RIKI CUTIE is for makeup enthusiasts on the go. It is a lightweight pocket mirror with LED lights. Touch-ups are much easier to achieve thanks to the wearable patented retractable ring and three dimming levels. You can use both hands to apply makeup hassle-free now!.
For those who indulge in luxurious travel, it is common knowledge that possessing the appropriate accessories can significantly enhance their comfort and convenience. Hence, we have thoughtfully selected collection of top of the line travel accessories that blend luxury and functionality to elevate your travel experience to new heights
Note: The Trademarks of the brands mentioned in this blog are owned by the respective trademark / brand owners.
---
---