---
Exploring the evolution of air travel and importance of airport assistance with Mr. Jeff Karlson
---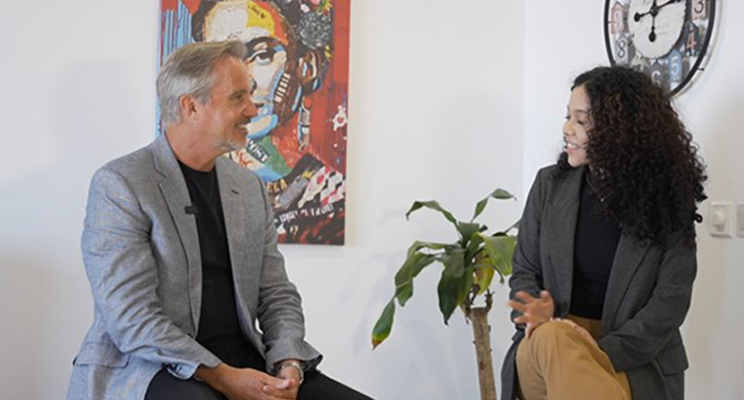 ---
From the dawn of human flight to the present-day opulence of lounge experiences, air travel has undergone a remarkable transformation in terms of quality and comfort. Such is the essence of human ingenuity—an unwavering quest for excellence within our lives. In this discourse, we shall delve into the evolution of air travel and the airport experience, guided by Mr. Jeff Karlson's insights. Having personally witnessed the recent eras of change in aviation, Mr. Karlson's invaluable knowledge on the subject can shed new light on us.
Mr. Jeff Karlson is best characterized by his performance-oriented mindset and ability to capitalize on available opportunities. His leadership principles, combined with strategic foresight, have consistently yielded a successful formula that has driven significant market expansion, as demonstrated by his impressive business track record. Mr. Jeff has successfully collaborated with prominent airlines, hotel chains, and SaaS enterprises, achieving remarkable outcomes.
Mr. Jeff shared his first flying experience with us, and as a first-time flyer, he had issues. "I actually remember coming down and landing and having a very difficult experience landing in Oahu," he said, recalling the events from 1984, when he had his first flight. Taking from facts, it is evident that the quality of air travel has changed so much from that time, and Mr. Jeff was able to give keen insider input as being part of that change.
Answering his question about the relevant changes in air travel in the past 10 years, he made a note of how little has changed in the past decade, adding that two decades earlier, security measures were notably less stringent, a situation that evolved following several regrettable occurrences. Consequently, there has been a significant advancement in security protocols in recent years; however, this has resulted in lengthier check-in procedures and accompanying inconveniences for travellers.
"In the past 10 years, it has gotten better in the sense that there's a lot of artificial intelligence," he remarked based on his prior experiences with Dubai smart gates and easy check-outs. The subject of technological changes is enticing; there are active background works on a personalised display in airports that uses AI and advanced display technologies to show more personalised flight details for the travellers.
Furthermore, there is the clear possibility that these technological marvels will not make it to every airport in the world, as he noted. Which leads to the less intriguing part of air travel: long lines and time-consuming check-outs. Without the proper guidance from a certified fast track airport assistance service, this can take away valuable time from a person's schedule.
Self-check-ins and faster immigration processes are some key features that Jeff thinks should be in all airports for the comfort and accessibility of travellers.
"The airport lounge, I love airport lounges. It just makes it easier, it's a no brainer. You go in, you read. You can relax, you can catch up on work stuff. It's one of my favourite places," said Mr. Jeff with excitement in his voice. As a person who values productivity, he finds the lounge an excellent option to utilise the layover time as best as possible. Many do concur with the fact that airport lounges are their favourite segment of their cumulative flying experience.
Airport fast track service is requested by Mr. Jeff when he is sure that the airport cannot provide the optimal experience and he foresees a possible delay in check-out. According to his experience, the agents will greet him at the gates and ensure that he gets a quick check-out by employing a separate path that will facilitate a faster check-out. It is a service that rewards us with an invaluable resource: time. Mr. Jeff envisions a seamless check-out experience for the future of air travel, where passengers simply scan their passports at every airport.
Accomplishing this monumental endeavour necessitates exceptional database management and robust security systems to bring it to fruition.
It is of the utmost importance to maintain a comprehensive list of items for one's carry-on, which may include essentials for settling into a hotel room or meeting various personal requirements. The specifics of such a list are subject to individual preferences; for instance, Mr. Jeff consistently ensures the presence of toiletries, shaving apparatus, athletic garments, and an assortment of international power adapters in his carry-on luggage.
As articulated by Mr. Jeff, advancements in technology and security systems have been significant, yet not all airports have adopted these improvements. Utilizing fast-track airport assistance services can elevate and enhance your travel experience by eliminating the strain of tedious, lengthy checkouts, thus affording your mind and body a seamless departure process. It is essential to identify your specific requirements and select the most suitable airport assistance service provider to cater to them.
Flying should be an elegant experience with no delays or issues. Our airport assistance service will make sure that it stays that way. We wish you a smooth take off and a fast check-out on your future flights. Come fast-track it with us.
Want to see the full interview? Check it out below:
---
---