---
10 must-visit destinations for adventure seekers
---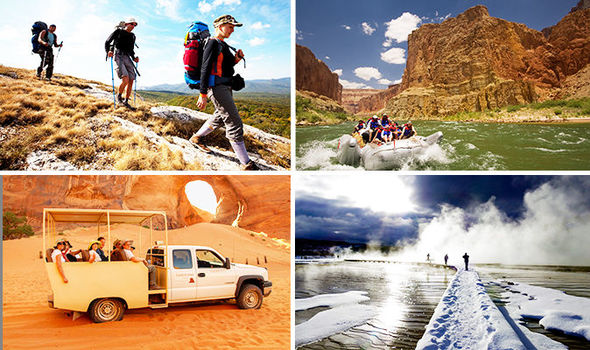 ---
Are you an adventure seeker looking to explore unique and off-the-beaten-path destinations? From the world's largest salt flat to a remote island in the Pacific, the world is full of awe-inspiring places waiting to be explored. However, embarking on such journeys can be tiring and stressful, with long flights and busy airports. That's why AirportAssist.com offers premium airport assistance services to ensure you have a relaxing and rejuvenating travel experience before and after your adventure.
Whether you're looking to explore Salar de Uyuni in Bolivia, Socotra in Yemen, the Danakil Depression in Ethiopia, or any other destination on your bucket list, AirportAssist.com can help you prepare for your adventure by giving your body the maximum rest during travel.
Ready to set off on your journey? Here is a list of 10 must-visit destinations for adventure seekers.
Salar de Uyuni, Bolivia - Located in the heart of Bolivia, Salar de Uyuni is the world's largest salt flat. The vast expanse of white salt makes for an otherworldly landscape, and it's also the perfect spot for stargazing.
Socotra, Yemen - Socotra is a remote island in the Arabian Sea known for its unique flora and fauna. The island is home to a number of endemic species, including the dragon's blood tree and the Socotra desert rose.
Danakil Depression, Ethiopia - The Danakil Depression is one of the hottest places on Earth, with temperatures that can reach up to 140 degrees Fahrenheit. But the extreme conditions make for a surreal landscape of colorful hot springs, salt flats, and geysers.
Pamukkale, Turkey - Pamukkale is a natural wonder in western Turkey that features white terraces of travertine, a mineral-rich deposit that has created a series of hot springs.
Zhangjiajie, China - Located in the Hunan province of China, Zhangjiajie is a UNESCO World Heritage site that is known for its towering sandstone pillars, deep gorges, and lush forests.
Huacachina, Peru - Huacachina is a small oasis in the Peruvian desert that is surrounded by towering sand dunes. It's the perfect spot for sandboarding and dune buggy rides.
Svalbard, Norway - Svalbard is a group of islands located between Norway and the North Pole. It's a popular spot for adventure seekers, with activities like dog sledding, snowmobiling, and skiing.
Karijini National Park, Australia - Karijini National Park is a rugged wilderness in Western Australia that features deep gorges, waterfalls, and rock pools. It's the perfect spot for hiking, camping, and swimming.
Bwindi Impenetrable Forest, Uganda - Bwindi Impenetrable Forest is one of the few places in the world where you can see mountain gorillas in the wild. It's also home to a number of other rare species, including chimpanzees and forest elephants.
Gobi Desert, Mongolia - The Gobi Desert is a vast and rugged wilderness that spans across southern Mongolia and northern China. It's home to a number of unique animals, including the Bactrian camel and the Gobi bear.
If you're planning a trip to one of these off-the-beaten-path destinations, there are a few things to keep in mind. First, it's important to research the best time to visit, as some destinations may be inaccessible or unpleasant during certain seasons. It's also a good idea to plan ahead and book any necessary tours or accommodations in advance, as some of these destinations may be difficult to navigate on your own.
Finally, it's important to be respectful of the local culture and environment. Many of these destinations are fragile ecosystems that require careful management, so be sure to follow the principles of responsible travel and leave no trace. With a little planning and a lot of adventurous spirit, these off-the-beaten-path destinations are sure to provide a once-in-a-lifetime travel experience.
In conclusion, Don't let the stresses of travel dampen your adventurous spirit. With AirportAssist.com's airport assistance services, you can rest assured that you'll have a comfortable and hassle-free travel experience. From the moment you arrive at the airport to the moment you depart, our professional and friendly staff will be there to assist you every step of the way, ensuring that you arrive at your destination refreshed and ready to take on your next adventure. So why wait? Book your airport assistance services with AirportAssist.com and get ready for the adventure of a lifetime.
---
---