---
Traveling alone with a baby at the airport? Here is what you can do!
---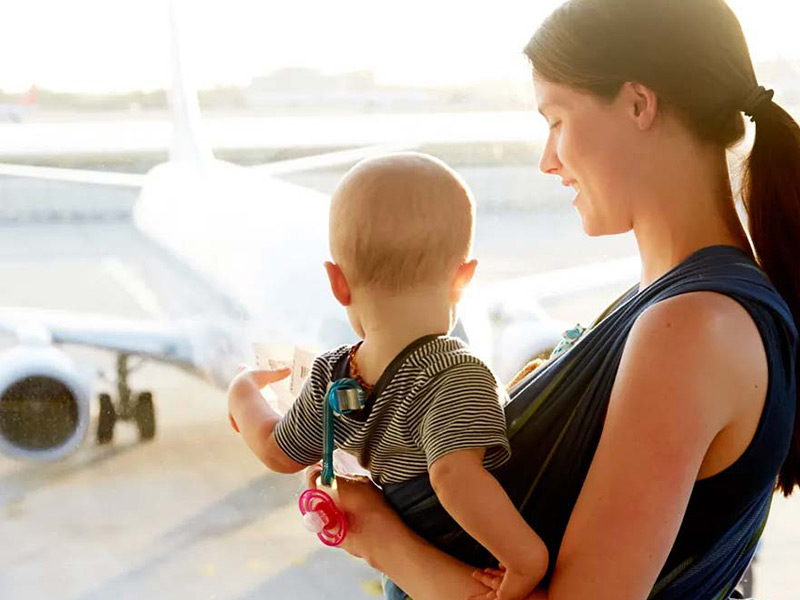 ---
Traveling alone with a baby can be a daunting experience, especially when it comes to the airport. However, with a little bit of planning and preparation, you can make your airport journey much easier and less stressful. You can also look into airport assistance services to make your journey smoother with professional help. Here are some tips for making airport travel with a baby as smooth as possible.
Book a Stroller or Carrier in Advance: Many airports allow you to bring a stroller or carrier through security and right up to the gate. Booking one in advance can help you save time and avoid the hassle of carrying a heavy baby and luggage around the airport.
Arrive Early: Arriving early at the airport gives you plenty of time to check in, pass through security, and make your way to your gate. This also gives you time to change diapers, feed your baby, and make any other necessary preparations before your flight.
Pack Light: When travelling with a baby, it's important to pack as light as possible. Consider bringing just the essentials, such as diapers, wipes, a change of clothes, and a few toys or books to keep your baby entertained during the flight.
Plan for Feedings: Make sure to plan for your baby's feedings during your airport travel. Pack enough formula or baby food for the trip, and bring a bottle or a nursing cover for breastfeeding.
Make Use of Airport Amenities: Many airports have play areas, quiet rooms, and other amenities specifically designed for families travelling with young children. Make use of these resources when you need a break from the chaos of the airport.
Invest in a Comfortable Baby Carrier: A comfortable and supportive baby carrier can make your airport journey much easier. Look for one with plenty of pockets and storage space for your baby's essentials, and consider getting one that's easy to put on and take off, so you can quickly and easily get through security.
Get Meet and Greet Services: Meet and greet service for mothers with newborns is a premium airport service that provides new mothers with a personal assistant who meets them at the airport upon arrival, assists with baggage and the baby, and escorts them to their next destination. This service is designed specifically for mothers with newborns, taking into consideration the unique needs and concerns of new mothers.
Even though travelling with newborns and toddlers may seem daunting, especially the first time around. Planning slightly in advance will allow you to make the experience as hassle-free as possible!
In case you want your end to end airport procedures taken care off by an airport concierge, feel free to get in touch with us. Our Airport Assistance services are popular across the world due to the fact that they provide a pleasant and stress-free experience. In case you wish to book Airport Assistance services, feel free to visit us at www.AirportAssist.com.
---
---