---
Holiday Season Hacks: How To Travel With Gifts At The Airport
---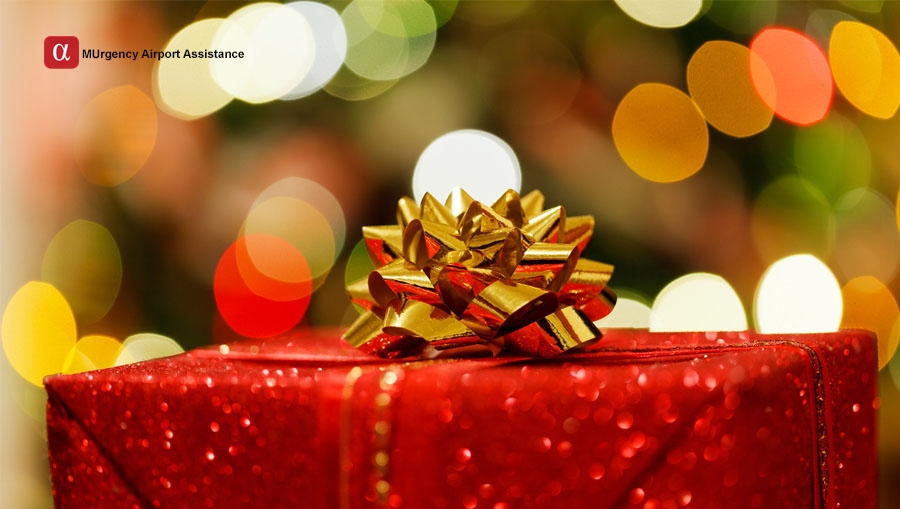 ---
The joy of giving and receiving gifts is high at this time of the year. But this is also the busiest time for air travel. And don't go well together. Traveling with gifts is tricky and not gift-friendly. If you are flying with gifts, there are few tricks to note.
Tricks to safely transport the gift and get it pass airport security. These are applicable to air traveler all-year round too. You don't want your mama's gift smashed or your girlfriend's present unrecognizable.
1) Ship It: Gifts take up space in the suitcase and there's a possibility of getting damaged. You know, how airport staff handles 'fragile' luggage. So, one way to transport the gifts safely is to courier or ship it. It will reduce your luggage weight, so you don't have to pay more. If you are traveling light, you do not have to check-in your luggage now that you don't have the gifts.
2) Pack It Well: If shipping will cost you more or you don't have another choice, then pack the gifts like a pro. Use the sweaters, sweatshirts, and towels to the optimal use. Wrap the gifts tightly, well padded, so that they snugly fit in the suitcase. The aim is to reduce movement in the bag.
3) Wrapping Gifts: Airport security, we need for our safety, but it is agonizing part of the flight. So, the best thing to do is, do not wrap the gifts. It is a protocol for airport security to inspect. Save the wrapping for the end.
4) Duty-Free Shopping: Duty-free is guilty-free. In the sense, whatever you buy at the airport is safe to carry on the flight or part of your carry-on luggage. Some of the best airports to shop is at Hong Kong International Airport, Amsterdam Airport Schiphol and London Heathrow Airport.
5) Jams & Goodies: You cannot resist carrying home your grandma's jams, but it is considered as a gel. So, the airport security rules apply. Liquids and gels can be carried in carry-on bag if it is stored in a 3oz containers. Safely wrap it in a towel or freight it to your destination. Cookies, pies and cakes may be allowed, but be prepared for inspection.
Points to take back—pack light, ship the gifts, and shop at duty-free for a smooth and swift passage at the airport. You do not have to worry about broken jam jars and damaged gifts. Happy Holidays.
For more airport tips, drop in a message, in the comments box below or feel free to get in touch with us at MUAirportAssist@MUrgency.com.
* Check out airport assistance discounts available for the holiday season.
---
---