---
7 travel tips for a comfortable Umrah Journey
---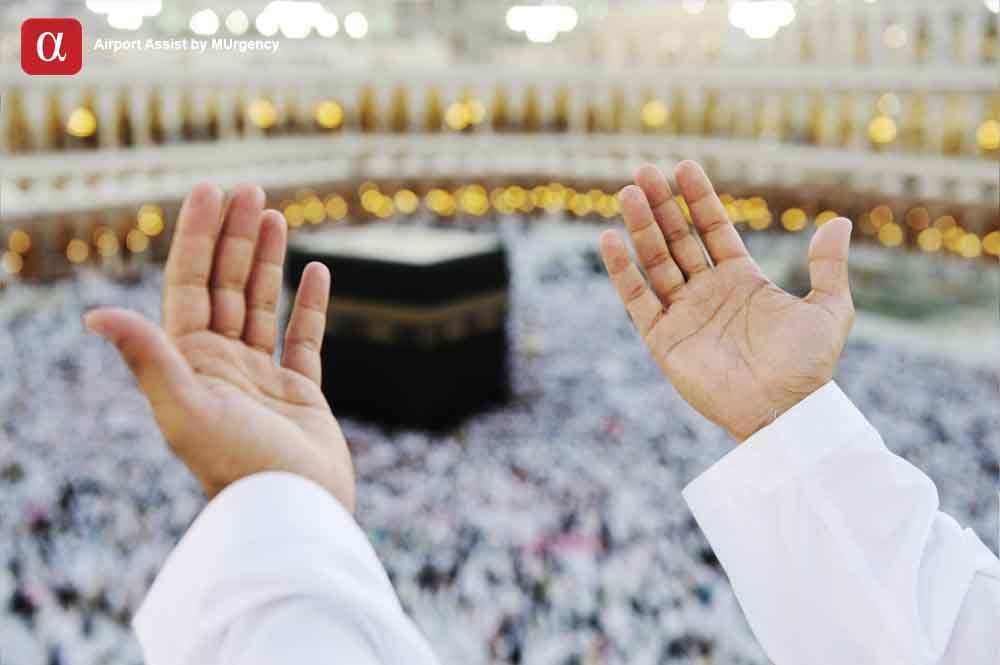 ---
As we are in the middle of the Ramadan month, we hope that very soon many of our Muslim friends will be setting out for their lifetime's spiritual journey. You guessed it right, it's the Umrah Journey. If you are a newbie to it and are confused about the journey then you have come to the right place. In this article, we have provided some highly suggested travel tips which you should keep in mind for your upcoming trip. We hope that Allah makes your journey a memorable one as well as accepts your Umrah.
Basic Packing List: We are listing some of the most important things which you should keep with yourself when you are in your Umrah trip.
Umrah Guide: In the trip always keep a pocket-sized Umrah guide or a Hajj.
Pocket Quran: You can easily get a copy of the Quran from the mosque but it is recommended to have one with you. Don't forget to get it out from your pocket while going to the bathroom.
Prayer mat: You can get portable and lightweight prayer mats that can be easily kept in your bag. It can be used while praying and also serves as a sun shield.
Comfortable and loose fitting clothes: In this niche, the best-recommended clothes are those that can be easily washed and requires no ironing. Men can go with Indo-Pak Shalwar Qameez while women can go with Abaya. Don't forget to keep at least 2 pairs of slippers with you.
Gadgets: Make sure you either have a tablet or a smartphone with its charger and a universal adapter.
If you are with toddlers and kids: Always ensure that your kid has got an ID card with name and hotel card either pinned in their clothes or kept in their pocket. Buy toys and snacks for your kid so that they are less distracted and busy with them. You should also carry important medicines needed in the journey. It is also advised to get a hotel near Haram Sharif. If you want to go for Tawaf with toddlers then choose a time when it is least populated. You can easily know about it by watching the "Quran-e-Karim" channel in your hotel room. It broadcasts the live telecast of Haram Sharif. Even if your toddlers are able to walk use baby carriers while performing Tawaf for safety.
If you are with elders: One point you should keep in mind at the very beginning is that elderly people who are sick should not be taken to the journey. Keep important medicines, antiseptic lotions, rehydration salts, sunburn lotions and analgesics for pain. Keep enough water for them. Don't let them get dehydrated. If they are on some medication don't forget to give them their medicines as prescribed. While performing Tawaf hold hands of one another. You can also opt for a wheelchair if walking is getting difficult for the elderly person in the group. It will also help you to perform Tawaf in the upper area where there are fewer crowds.
Don't be much emotional: The emotions of all the first-timers are very high. Because of this, they accept a lot of things said by strangers. It is important that you remain a bit careful as sometimes little things lead to larger dangers. If you have got any kind of query or confusion, do not hesitate to reach out to the assigned persons. There is a booth present outside the entrance of Haram where different scholars are present to answer all your issues. Never feel shy to talk to them. Also, remember that they may be strict towards you if you are found breaking some important rules of the rituals.
Everything needs to be labeled: Don't forget to label Zamzam (holy water) and luggage that you are going to bring back after your prayers. Each person was allowed 10 litres of Zamzam earlier but now it's 5 litres. It can be taken only in a unique box which one can get from Makkah and Jeddah.
Saudi Sim Card is mandatory: If you are at Saudi Arabia then you can get a sim card and a connection at just 100 riyals. It is really very much common to get lost in the crowd so for safety and security purposes you should have a constant connection. All the incoming charges are free and outgoing calls are charged. At many places, men and women are set apart according to the rituals. Thus it is advised that every family member should have a phone with a connection.
Don't leave your group: If it's your first time for the Umrah journey, then you will be discovering many new things in the country. There are chances that you may get lost. It is recommended to move in small groups or at least in pairs. One last bonus advice that we like to add is that never try to retrieve anything which you lost in the ground. It's a very crowded place and one can easily get trampled which may lead to injuries. Always try to get away from a crowded place and don't forget that your life is more important and irreplaceable.
In case you are looking for guidance & assistance at the airport for yourself or your family members, you can contact MUrgency Airport Assistance. We are always there to help you. Happy Umrah Journey.
How To Book Airport Assistance:
Service Booking Form: https://www.murgencyairportassistance.com/service
Email Us: MUAirportAssist@MUrgency.com
WhatsApp: +1 650 308 9964
Call: +971 50 462 7611
Liked the article? We would love to know your comments/feedback. Drop in a message, in the comments box below or feel free to get in touch with us at MUAirportAssist@MUrgency.com.
---
---