---
7 Airports that stand out for their Services
---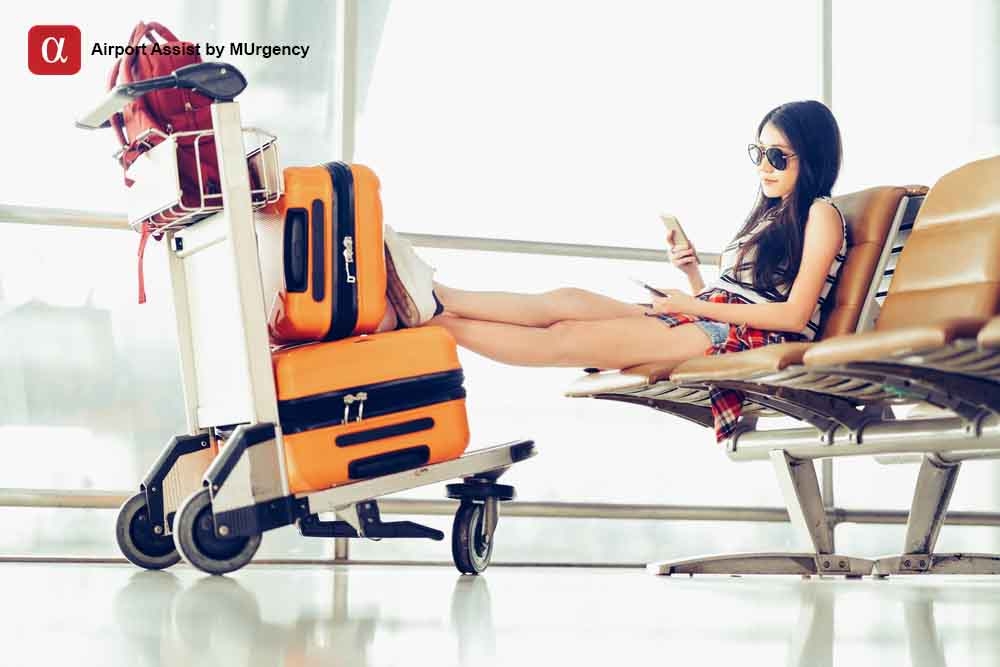 ---
Long gone are the days when the flight delays meant excruciating & painful waiting time at the airport where passengers are stressed out due to limited rest areas, lack of recreational areas & other amenities. We live in an era where airports provide you access to a mini world where everything and anything under the sun is accessible be it duty free shopping, delicious meals, nap pods, children's park, reading areas & more. In this article, we bring you some of the airports that go an extra mile to make your time at the airport worth it & not make you regret the delay in flights.
Singapore Changi:
Singapore Changi airport is also known as Changi Airport. It was established in 1981 and from that time it is the primary civilian airport for the country. It is also one of the largest hubs of transportation in Southeast Asia. Presently, it is at the top ranking of the world's best airport. In the past twenty-five years, the airport has also won over 50 international awards. One of the most famous things present over here is the Butterfly Garden, the world's tallest indoor waterfall. You can also catch a free movie at the theatre, play games at the entertainment deck & watch the latest sports events at the Xperience Zone.
Haneda airport:
The Haneda Airport handles 85 million passengers per year. It is situated in Ota, Tokyo. Once used as a military airfield by the USA, it is the best, biggest and oldest airport in Japan.
The airport boasts of an observation deck that is an open, attractive and spacious area that allows customers to get a close view of planes landing and taking off against the backdrop of Tokyo's expansive cityscape. You can also choose to go for a massage or spend your waiting time shopping & dinning at the finest facilities.
Incheon International Airport:
This airport is located in South Korea, around fifty kilometers from Seoul. In terms of international passengers, this airport is the busiest and in terms of cargo and freight, it is the second busiest. This airport was established in March 2001. Since that time it has won a lot of respectful awards for its excellent service and small detailing. This airport was built after the Korean government realized that it's not possible for the older airport at Seoul i.e. Gimpo International Airport to handle the passenger load. Apart from beauty, the Incheon airport has got
a spa, a museum, a full-blown casino, ice skating rink as well as a golf course. If at the airport you have no time to enjoy all these then don't worry we guarantee that you will have the most pleasant experience while traveling.
Hamad International Airport:
Hamad International Airport is located in Doha, capital of Qatar. It was built in 2014 to replace the former Doha International Airport. This airport is one of the best in the Middle East. Apart from beauty and luxury, it provides an excellent option for eating with a variety of foods. It also provides a pool for swimming and a SPA to relax.
Hong Kong International Airport:
This airport connects Hong Kong with countries of Asia and the world. It started to operate since 1998 and replaced the Kai Tak Airport. If you are a foodie, you can try the dumplings, noodles, traditional tea and more. There are plenty of eating options, from to-go foot court spots offering Western and Asian cuisine to full service restaurants. Western and European options include Starbucks, McDonald's, Pizza Express, Pret a Manger, and Joe and the Juice. You can also choose to go for the adrenaline rush by playing some virtual sports, enjoy a 2D/3D movie, checkout the aviation museum & more.
Chubu Centrair International Airport:
The Chubu Centrair International Airport is also known as the Central Japan International serves central Japan region. Because of this reason, it has got its name as Chubu which means central in Japanese. Nagoya is the city which is present near this airport and is the fourth largest city in Japan. One of the famous attraction of this airport is the 4th Floor Sky Town Shopping Center. It has got 61 shops and restaurants and is accessible to the general public as well.
Munich Airport:
One of the best European airport, #Munich airport boasts of its own brewery where you can relax while waiting for your flight while live music entertains you. You can also choose to go golfing on a mini golf turf & in case you visit during #Christmas, get ready to be awed by 50 markets stalls hosting various hand made products personally overseen by #Santa J
Enjoy your time at these airports and leave all your airport worries to the MUrgency Airport Assistance. Happy traveling.
How To Book Airport Assistance:
Service Booking Form: https://www.murgencyairportassistance.com/service
Email Us: MUAirportAssist@MUrgency.com
WhatsApp: +1 650 308 9964
Call: +971 50 462 7611
Liked the article? We would love to know your comments/feedback. Drop in a message, in the comments box below or feel free to get in touch with us at MUAirportAssist@MUrgency.com.
---
---