---
Airport Services for a good Vacation in South America
---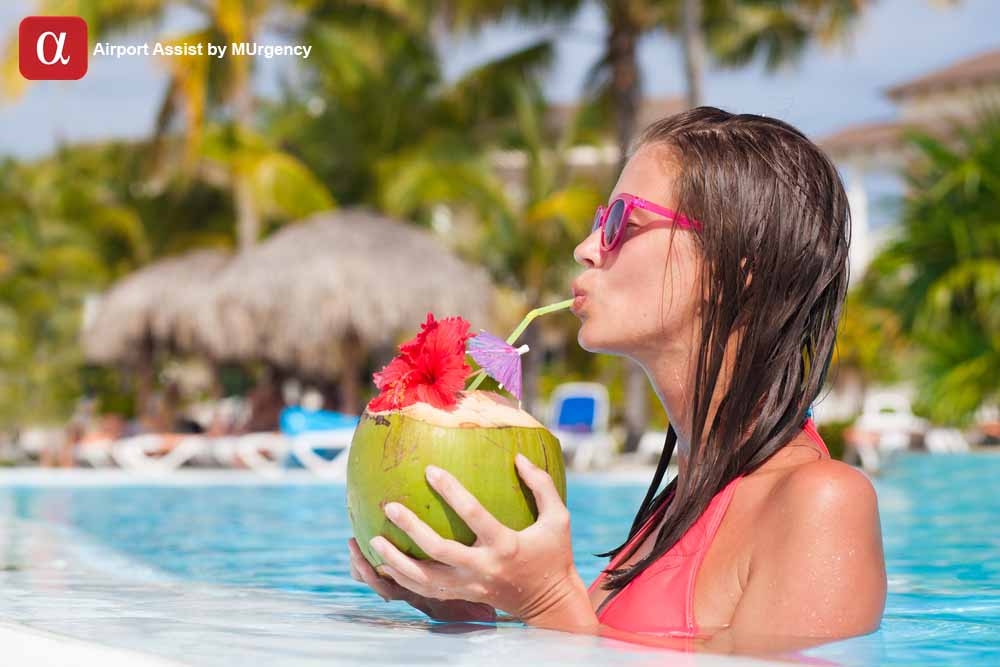 ---
From the rocky slopes of Galapagos to the dawn-lit ruins of Machu Picchu, South America is effervescent with sights, sounds and salsa. And what better time to explore its magic than in summer as you soak in its ancient history, mind-boggling landscapes & several Wonders of the World on a sunny & pleasant day.
Not convinced yet? Let's look upon some of the best places in South America:
Machu Picchu, Peru:
Summers can be brutal but the temperature and climate changes daily but still we have got Peru in South America where the temperature is almost consistent throughout the year. Add to it, the scenic beauty which leaves you in awe makes this place popular for the tourists.
Lake Titicaca, Peru:
It is said that if you want to see the Milky Way then you should visit Lake Titicaca. The sight of glittering stars at night sky has given it this importance. It is a good place for hiking lovers. You can also explore fancy local markets as well as some great handicrafts here. You can also enjoy floating in the reed boat and passing your day in traditional fashion.
The Galapagos Islands:
If you are visiting South America then you should also plan to have a visit to the Galapagos Island. It will bless you with one of the best experiences of nature. It is recommended to book a Luxury Galapagos Cruise and have a glance of remarkable flora, fauna, and wildlife while enjoying the cruise.
Rio de Janeiro:
Rio de Janeiro is known as the 'Marvellous City'. The place looks really astonishing if you will see it from the feet of the Redeemer Statue present here. Rio is also famous for its golden beaches. The green mountains, as well as the nightlife which are fuelled with samba, promote to get the Carnival spirit.
Iguazu Falls:
The cascading waterfall of Iguazu is one of the wow effect creators of nature. The Iguazu fall is made up of 275 different waterfalls. It is located on the border between Argentina and Brazil. Argentina's side of Iguazu Fall gives an experience of a verdant jungle while the Brazilian side experiences us with a good panoramic view.
So now that you are convinced that South America is a good a place as a tourist destination can be, it's time for you to plan your holiday & give it the right start. Yes, hotel bookings & air tickets come as a priority but a bad airport experience can be taxing on both your mind & money. Here are some Airport Assistance services that ensure you can completely avoid those difficult situations.
Fast Track Service:
South America is a good tourist ground. In summer, there is a huge rush of tourists from all part of the world. It leads to long check-in lines. You need to wait a lot in the queue of the security and customs department at the airport. It is very much stressful and tiring. If you are caught in this then it will take you way longer to complete all kinds of formalities. To prevent these problems MUrgency Airport Assistance has got a fast track service. If you will opt for this service then you can take a break from those big queues and can leave the airport within a few minutes after reaching it. This service is available almost at all the airports in South America.
Staff Assistance:
If you are a newbie to the facilities and procedure about the airport then this feature suits you. This service is very much helpful for families, elder people, and groups. You will be guided with the staffs present at the help centre in the airport. They will tell you about all the procedure and formalities to be done before check out and after check-in, in an airport. Our staff will also help you if you have got any language issue. They are smart regarding the infrastructure of the airport and will guide you to the lounge, restaurants, and restrooms or play areas according to your request. Just contact them without any hesitation at any time.
VIP Services:
Get a glimpse of the lives of celebrities, models & executives with VIP Services at the Airport. With this facility, one can easily beat the crowd and can check out from the airport with complete privacy. This service starts with a greeting at the entrance of the terminal. After that, your bags are checked with care. All security, passport, and customs controls are done. Till the time these are done you can rest in the special VIP lounge at the airport. Thus, it's smooth and friendly.
Gate to Gate Transfer:
We also provide gate to gate transfer facility at all the airports in South America. Generally, summer destinations are located in remote regions. It may be the case that after reaching the airport you need to catch another domestic flight. At this moment you have to prevent any kind of rush to be on time. Thus this service comes into play. Just board off from your international plane and get your feet on our domestic flight.
Transportation between airport and city:
Imagine you have reached your destination and excited about the adventure that awaits you. You have all your airport formalities done. Now you are thinking to enter the city and book a good hotel. You step out of the airport only to be greeted with local language barriers & a tough time negotiating cab bookings to the destination. MUrgency Airport Assistance comes to your rescue here with trained executives ensuring you reach your destination without burning a hole in your pocket. All you need to do is get in touch with our representative and inform them of your travel details. We provide good connectivity to and from airports so all you need to worry is about which place to go visit first.
How To Book Airport Assistance:
Service Booking Form: https://www.murgencyairportassistance.com/service
Email Us: MUAirportAssist@MUrgency.com
WhatsApp: +1 650 308 9964
Call: +971 50 462 7611
Liked the article? We would love to know your comments/feedback. Drop in a message, in the comments box below or feel free to get in touch with us at MUAirportAssist@MUrgency.com.
---
---