---
5 things to keep in mind while traveling at the Airport
---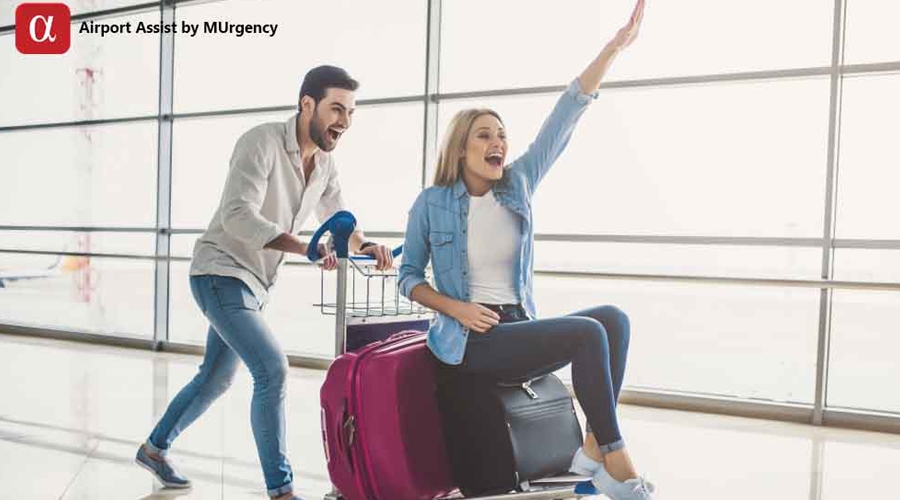 ---
5 things to keep in mind while traveling at the airport.
The holidays are here and it is time to pack up your things and travel around the world. In holidays people discover a lot of great things. But this is the only time when one can test their nerves, especially at the airports. You get caught by problems like bad weather, delays, lost-luggage, overcrowded airports, overbooked planes and a lot more. These things are not under your control but still, you can plan out ways to make your travel journey best this year.
The overcrowded check-in areas, those strict and time-consuming security check-ups, the custom control check-ups are getting really very much stress-full these days. People are losing their interests and excitement about their holiday after boarding off from the airplane. No matter how seasoned a traveller you are, you would end up facing the same security problems and challenges of the air industry as everyone. In this article, we are sharing the top five tips that you should follow at the airport to make your holiday a stress-free one. So keep reading.
Don't forget any documents:
You do not want to get delayed in the airport once you have boarded off the plane. Crowd controlling in the airport is not in your hands but you can at least control those things which are in your hand. One of those things is having all the important documents for security purposes in the airport. Don't pack up your baggage in a hurry. Take your time and keep all important documents like passports, boarding passes, Visa documents etc. with you. You can also make a checklist and look it every time you go for a flight. It's very much important that you have a passport and an extra copy of your passport when flying internationally. If it's a domestic flight then your driving license will also work. You should also take pictures of your luggage and baggage to identify them easily. Keep all these things up to dated and your next trip is going to be awesome.
Check-in Beforehand:
Holiday means Vacation and Vacation means a huge rush of tourists and travelers. It is obvious that you do not want to wait for a long time at the airport before boarding the plane. You do not want to stand in a long queue for security and custom check-ups. It is advisable to come early at the airport to prevent long queues. But if you get caught in the crowd you can also go for the fast track service. MUrgency Airport Assistance has got a fast track service. If you are taking this service from us then you need not stand in long lines. All the formalities will be done efficiently within no time and you can just relax before boarding on the plane. Thus, be early and smart.
Obey the rule of Carry-on:
If you are travelling to or from the United States, the body which is importantly indulged in determining your time from the airport entrance to your departure gate is the TSA or the Transportation Security Administration. If you have got a carry-on bag then you need to know the rules that the airline has made for those bags. Squeezing a large bag into the overhead storage bin will delay your journey as well as for many other after you. It is obvious that you will be forced to have a gate check for the bag and thus, you will be killing a lot of your time. There are many TSA rules about things that you can carry or leave behind while carrying abroad. Different airlines have got different rules and they are placed on their website. It is advisable to go through them to save your time & hard earned ticket.
Do light Packing:
One of the best ways to avoid any confusion at the airport is to have as much less luggage as you can. The more bags and suitcases you have got, the more time is going to be killed. Just think of it. If you have got several bags then you have to carry all of them from the cab or train into the airport. Then you have to stand in long queues. Get each of your baggage weighed, inspected and X-rayed. The motive to say is that each bag will cause a delay for you. If you are going for a short vacation then just one to two carry-on bag will work. You can apply for MUrgency Baggage Assistance by visiting the 'Book Airport Service' page. If you are going for some long vacation then plan your outfit carefully. Don't take things which you are not going to use. Think wisely and work according to it.
Get rid of jewelry and other items:
As soon as you arrive at the airports it is mandatory to cross the metal detector check-ups. It is recommended to get rid of all the major alarm triggers like change in your pocket, belts, etc. It will save a lot of your time especially when you have to catch two flights one after the other. Though you can wait in the line, the removal of these things takes a long time because you are under stress of the queue and it's in your head that because of you many passengers who all are behind you are getting delayed.
How To Book Airport Assistance:
Service Booking Form: https://www.murgencyairportassistance.com/service
Email Us: MUAirportAssist@MUrgency.com
WhatsApp: +1 650 308 9964
Call: +971 50 462 7611
Liked the article? We would love to know your comments/feedback. Drop in a message, in the comments box below or feel free to get in touch with us at MUAirportAssist@MUrgency.com.
---
---