---
5 Exclusive Airport Services To Book At Toronto Airport For VIPs & Corporates
---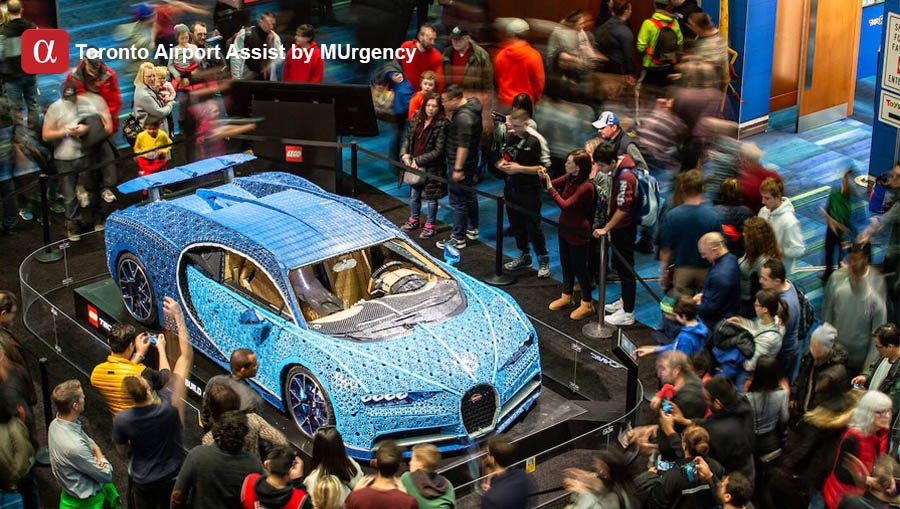 ---
Toronto is all set to welcome you to the Canada International Autoshow. This week-long event (15-14 February 2019) will showcase major brands, supercars, future cars, hypercars, and other exclusive vehicles. When flying to Toronto Pearson International Airport (YYZ) note that there are various services, which take away the anxiety of passing through the airport. They include fast track—a service that gives you priority at all airport procedures, car transfer to your final destination, or meet & assist—a customized service at the airport.
1) Fast Track: When you are at one of the busiest airports in the world, you are sure to expect long lines at check-in, security check, passport control, boarding gate, and customs. So, the fast track services ensures you skip these endless lines and complete all airport procedures within minutes.
2) Meet & Assist: Enjoy the luxuries of Heathrow Airport as you pass through in privacy, comfort, and swiftness. It includes fast track, private passage, lounge access, car transfer, porter, meet & assist, and check-in assistance, to name a few. It is the ultimate package for business travelers, executives, VIP, etc.
3) Airport Lounge: Another great option is pay-per-use airport lounge. At Toronto International Airport, the Plaza Premium Lounge is available after security at both the terminals. Sit back and relax at the comfortable seating area, freshen up with a shower, or enjoy the delicacies spread out in buffet style.
4) Private Transfer: For a more comfortable and private transport book a limousine from Toronto International Terminal. The drivers are certified and from authorized dealers, so you know you are in safe hands. A limousine is bookable for out of town destinations too. Get this service here.
5) Porter: Travel through the airport with ease and let the porter assist you with your luggage. It is ideal for VIP passengers, celebrities, family, and elderly. Book this service here.
How To Book Toronto Airport Assistance Services:
Service Booking Form: https://www.murgencyairportassistance.com/service
Email Us: MUAirportAssist@MUrgency.com
WhatsApp: +1 650 308 9964
Call: +971 50 462 7611
These airport services are available to VIPs and corporates all year round. The best part is that the staff can book these services on their behest. Toronto Airport is an important and one of the busiest airports in Canada. Hence, to ease the stress of traveling at the airport, you can book these services and more such as personal concierge, VIP service, check-in assistance, cart transport inside the terminal, send off, connecting flight accommodation, end-to-end transfer, and special needs.
Toronto Airport Assist by MUrgency is here to help you as you plan your trip to this city in Canada for the exciting Canadian International Autoshow.
Liked the article? We would love to know your comments/feedback. Drop in a message, in the comments box below or feel free to get in touch with us at MUAirportAssist@MUrgency.com.
---
---