---
What You Need For Your Journey To The Jaisalmer Desert Festival In Rajasthan, India
---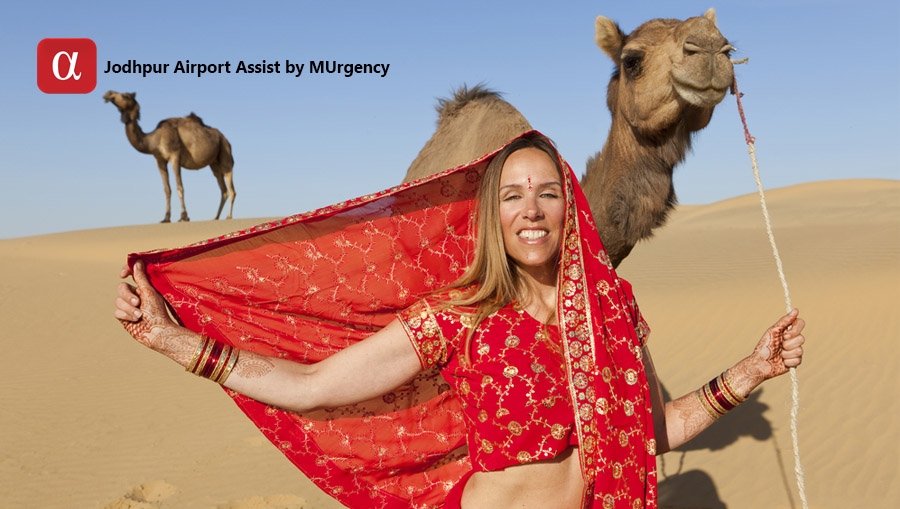 ---
Mesmerizing colours, captivating folk dance, pulsating rustic music, and divine food—Jaisalmer Desert Festival is all this and more. It attracts travelers not only from India, but also from across the globe. It is spectacle that will take place from 17-19th February, 2019 at Jaisalmer, Rajasthan in India. When planning a trip to the Desert Festival, there is a checklist of things, you need to consider that includes travel, food, and stay.
What To Expect At The Desert Festival:
Camel races
Polo matches
Puppeteers
Jugglers
Competitions for turban tying and longest mustache
Array of local, colorful dresses
Showcase of Rajasthani folk songs and dance
How To Reach Jaisalmer Festival:
The quickest way to reach Jaisalmer is to fly to Jodhpur Airport (JDH), which is the nearest airport—it is about 275 kms from Jodhpur to Jaisalmer. The best part is that the airport welcomes domestic and international flights from major destinations. However, to ensure air passengers have a comfortable and stress free journey, the airport offers Meet & Assist or VIP services, to name a few. They are end-to-end services that includes personal concierge, translator, and lounge access.
Car transfer from the airport to Jaisalmer is the ideal way travel. It can be book at Jodhpur Airport Assistance by MUrgency.
Accommodation At The Festival:
Living at a desert calls for camping or glamping. This is exactly the arrangements made for tourists—desert luxury tents or camps, fitted with amenities akin to a hotel room. What makes it great, is that the camp is located at the fair, so you are a hop, skip and a jump away from the activities. As for food, the camp offers lavish spreads for breakfast, lunch, and dinner. In the evening, dig into barbeque dishes, as the locals dish out folklore songs and dance to the beats of Indian instruments. Enjoy your stay at the Jaisalmer desert, under the sun and stars.
Things To Do At Jaisalmer:
Besides the Desert Festival, Jaisalmer offers desert safaris, dune bashing, and parasailing. Perfect combination for adventurers looking to spice up their life in India.
For the history buff, visit the Patwaon ki Haveli and Nathmalji ki Haveli, which are Jain Temples that date back to the 12th and 13th centuries. They are beautifully structures with intricate cravings. Also, located at Jaisalmer is a fort that you cannot miss.
Places To Visit Near Jaisalmer:
At Jodhapur, do visit and marvel at the beauty and architecture of the palaces. On your list, jot down, Mehrangarh Fort, Umaid Bhawan, and Jaswant Thada.
Another place to travel near Jaisalmer is Udaipur. Step into a completely different world at city palace, Jagdish Temple, Fatehsagar Lake, Sahelion ki Bari, lake palace, and folk art museum.
Ranakpur is another stop worth visiting. Enjoy art and architecture of the Jain Temples, Chaumukha temple, Sun temple, and Amba temple.
Make this a trip you will never forget and enjoy the best that Rajasthan has to offer, starting and ending from the Jodhpur Airport.
Liked the article? We would love to know your comments/feedback. Drop in a message, in the comments box below or feel free to get in touch with us at MUAirportAssist@MUrgency.com.
---
---