---
5 Top Romantic Destinations For Your Valentine
---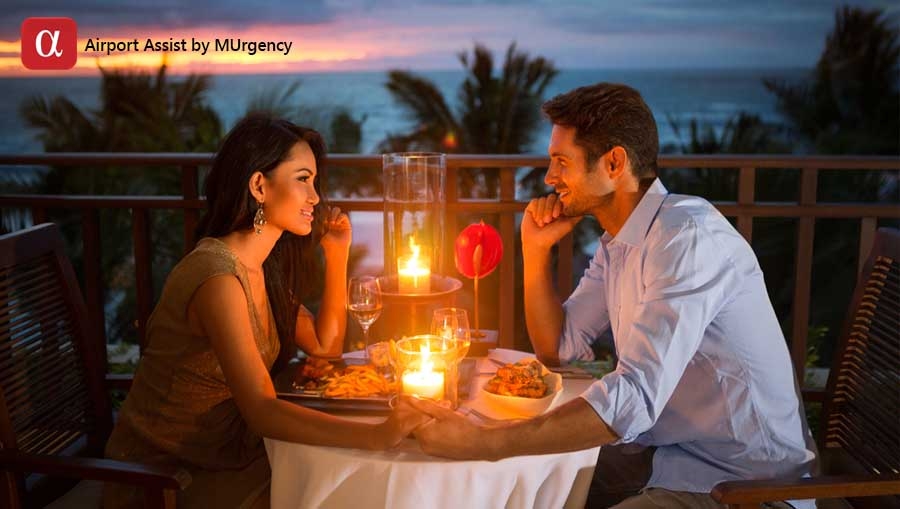 ---
A destination celebration is the latest way to do Valentine's Day. Enjoy the scenery as you snuggle and indulge in the finest food at some of the best romantic destinations in the world. Step away from the over populated romantic getaways like Paris, northern Italy, islands of Greece or Monaco as we take you places that are suitable for any budget. So, let's go…
1) Cayman Islands, Caribbean: It is made up of three islands: Grand Cayman, Cayman Brac and Little Cayman. The largest, Grand Cayman has a cosmopolitan vibe with restaurants serving gourmet dishes. It offers world-class diving or lounge at the famous Seven Mile Beach. Cayman Brac is a nature lover's heaven of stunning diving and breathtaking walks along the rocky bluff. The smallest, Little Cayman has a relaxed atmosphere and diving at the Bloody Bay Wall, which is the one of the world's best wall dives. Make your romantic getaway, special, and get fast track or VIP service at Owen Roberts International Airport (GCM) and Charles Kirkconnell International Airport (CYB).
2) Lake Tahoe, Nevada: With the bluest of blue water and the greenest of green surrounding forest, Lake Tahoe, quite simply, transfixes. At 6225 feet above sea level, Tahoe is the highest alpine lake in the United States. In the summer, hiking, windsurfing, golfing, fishing and swimming are all the rage. The winter season brings throngs of skiers to local resorts. Incline Village, Stateline, and Zephyr Cove are some of the places to visit. Reno-Tahoe International Airport (RNO) is the nearest airport that is pulling all the stops to ensure you have a romantic vacation. Enhance the travel experience with meet & assist or personal concierge service for your journey, to and from the airport.
3) Koh Samui, Thailand: Spend the day on a lively, popular beach, or explore the Ang Thong National Marine Park's secluded lagoons. For romance, choose a luxurious five-star resort, a simple, secluded bungalow or pretty much anything in between. Samui International Airport, also known as Ko Samui Airport or Koh Samui Airport (USM) is offering limousine service, fast track, & more for couples on a romantic adventure.
4) Iceland: Waterfalls seem to pour over every cliff edge and mountain face, mud pots pop, volcanoes smoke and fume, and a bitter Arctic wind howls across the otherworldly lava fields and fjords. Iceland's built world, too, is a reflection of the island's wild landscapes. Hipster cafés sell bread baked by geothermal heat, designer boutiques are filled with Scandinavian prints and natural fabrics, and public pools spill over with mineral-rich waters. Book world-class concierge services at Reykjavík–Keflavík Airport (KEF) for a magical air travel experience.
5) Whitsunday Islands, Australia: The Whitsunday Islands are a collection of 74 tropical mini-paradises, floating in peaceful waters that double as a marine park and are a gateway to the Great Barrier Reef. Plan a romantic getaway that is filled with sun, sailing, golfing, snorkeling and diving, all served up with a little slice of heaven. The nearest airport is Whitsunday Coast Airport (PPP) and on Valentine's Day spend less time at the airport and more time at the beaches. Book VIP service for an end-to-end experience for you and your partner.
Liked the article? We would love to know your comments/feedback. Drop in a message, in the comments box below or feel free to get in touch with us at MUAirportAssist@MUrgency.com.
---
---