---
8 Services Like Translator & Fast Track, You Need When Traveling To China For The Chinese New Year 2019
---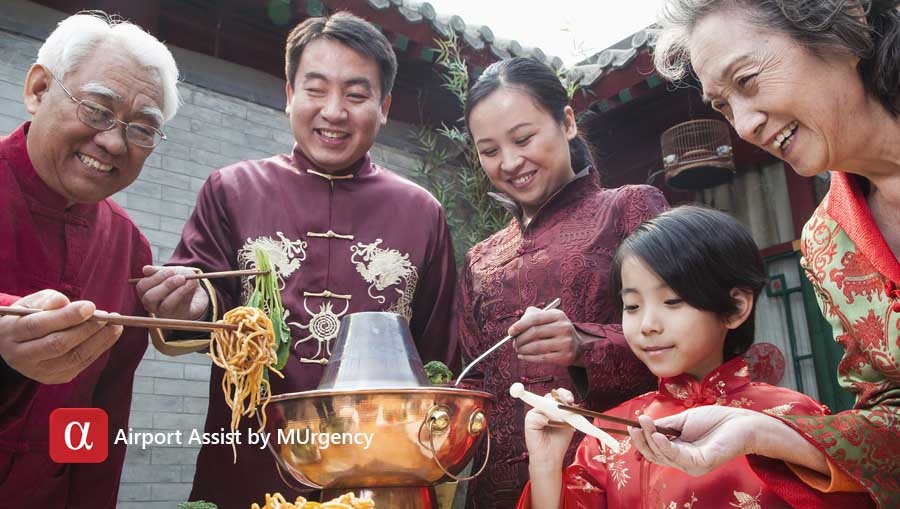 ---
Are looking forward to Chinese New Year? We are for sure. It is festival that brings families closer, even those that have immigrated to other countries like US, Canada, Australia, UK, or New Zealand. The Spring Festival attracts young expats, who want to celebrate their roots, travelers excited to experience a traditional Chinese New Year in China, and blogger, influencers, vloggers will be in China during 4th to 10th of February. However, language barrier and long airport procedures is daunting for expats and international travelers. It is stressful for Chinese passengers too—the locals. Unless you get these airport services available at all Chinese airports such as translator, fast track, personal concierge, and more.
So, during China's biggest festival airports including Beijing, Shanghai, Chengdu, and Guangzhou are providing domestic and international passengers a classy, improved airport experience. Here's what you need to know about traveling for the Chinese New Year.
1) Translator: If you do not speak Mandarin or Cantonese, don't worry. These are unique languages that are overwhelming for international travelers. However, no matter which country you are coming from, we can arrange for a translator to assist you at the airport. Get a translator here.
2) Check-In Assistance: A professional airport staff will keep the boarding pass ready where possible or assist you during the check-in procedure at check-in counter, without having to wait in airport lines. The representative will be with you to ensure you receive assistance with seat selection, baggage transactions and boarding.
3) Personal Concierge: First time fliers to China can avail of meet and assist service at any Chinese airports. The agent will meet and greet you on arrival and escort you through the airport procedures and assist you with any requirements. The Meet & Assist is great service as it allows you to custom it to meet your needs. Send a request for the service here.
4) Lounge Access: Chinese airport offers various types for lounges depending on your requirement, duration, and price range. For example at Beijing Airport you have:
Rest room for honorable guests (the public region of the hall-red carpet)
Rest room for honorable guest
BGS Rest room for the first business class
Rest room for mother and infant
Gotone club of China Mobile
Honorable guest room of China Unicom of airport
Time rest room
Phoenix rest room
5) Car Transfer: Asia cities are known notoriously for their chaotic traffic. Likewise, in Chinese cities traffic may not be orderly, so the airports provide limousine service. It is a pick up and drop service that promises comfort, stress free, and best way to get to and from the airport.
6) VIP Service: For expats, business people, and celebrities, Chinese airports provide premium services that includes VIP lounge access, red carpet treatment, and privacy. The VIP is escorted briskly and swiftly out the airport away from the public gaze to the waiting limousine. Book the service today for a VIP treatment.
7) Cart Transport: Airports in China are expanding at a rapid rate, but it is tiring for passengers to get around the terminal on foot with the carry-on luggage. Why not book cart transport in the terminal. A representative will transport you in an electric cart from the flight gate to passport control.
8) Connecting Flight Accommodation: Stay at the airport hotels can be arranged for passengers with long lay over during transfers. A representative will assist you with all post-flight procedures such as acquiring a visa, currency transaction, customs and security clearances during your stopover and escort you to the hotel.
Liked the article? We would love to know your comments/feedback. Drop in a message, in the comments box below or feel free to get in touch with us at MUAirportAssist@MUrgency.com.
---
---