---
5 Airport Assist Services Every Cruise Passenger Needs
---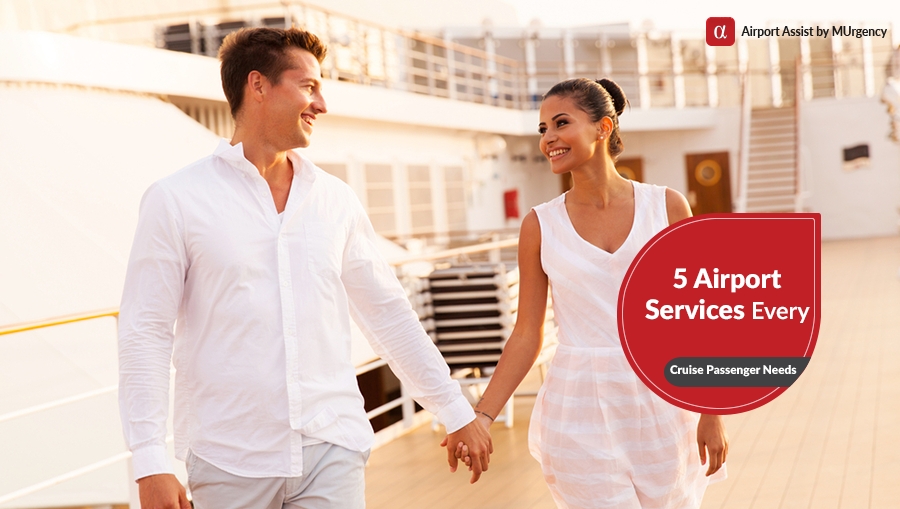 ---
Cruise offers luxury at your service. It is one of the travel trends for millennials in 2018 – save up, go on a cruise, and discover several countries and cities in a matter of days. Also, the food, entertainment and service on a cruise is more than what you would expect. However, one thing a cruise doesn't offer is a smooth, easy, and comfortable airport assistance for passengers flying to and from the port city. Yes, the airport services exist for passengers going on a cruise such as fast track, meet & assist, car transfer, VIP service & more.
What do these services imply? Here's a rundown of the apt airport assistance services for you:
Car Transfer
Air travel is tiring and passing through the airport procedures is exhausting. So, when you leave an airport for the port, get a professional, reliable driver from a licensed company. It is your direct ride to the port, save you the trouble of haggling with the local cab driver, and saves time compared to public transport. Private airport transfer cuts the hassle of inter-city travel and ensure you reach your destination in luxury.
Fast Track
When your plane lands you are in no mood to wait in lengthy lines at security, passport control, and customs. The best way to speed through these processes and get priority service is with the fast track airport facility. You complete airport procedures within minutes and free to need for your cruise quickly. Likewise, at departure, fast track guarantees you have a stress-free passage through the terminal to the boarding gate.
VIP Service
Flying can take a toll on you, which can dampen your cruise experience. If you are planning a luxury cruise, it makes sense to book VIP service at the airport. On arrival, it includes:
Meeting the passenger at the aircraft
Private transportation is provided in case of remote parking
All passport control formalities inside the VIP Lounge
Porter assistance
Escorting to the car
As for departure, the luxuries include:
Meeting the passenger at the VIP Wing
Check in, security & passport control inside the VIP wing
Private transportation to the aircraft is provided in case of remote position
Meet & Assist
This airport service is great for first-time fliers, elderly, or if you are visiting a new airport. The professional representative will meet you at the aircraft, the passenger bridge or the agreed upon meeting point within the terminal building. You are escorted through the various procedures at your own pace and guided to your awaiting car. This is the kind of service you need after a tiring flight and before an exciting cruise.
Special Needs
Airport assistance includes the requests and needs of every passenger such as:
Wheelchair assistance
Medical oxygen
Seating accommodations
Cognitive and developmental assistance
Assistance for deaf or hard of hearing
Assistance for blind or low vision
Unaccompanied minor
Safety assistant
Traveling with infants
Special meals
Traveling with pet
Website: AirportAssistbyMUrgency.com
Service Booking Form: https://www.murgencyairportassistance.com/service
Email Us: MUAirportAssist@MUrgency.com
Call: +971 50 462 7611
Whatsapp: +1 650 308 9964
Liked the article? We would love to know your comments/feedback. Drop in a message, in the comments box below or feel free to get in touch with us at MUAirportAssist@MUrgency.com.
---
---