---
7 Hottest Summer Travel Trends Of 2018
---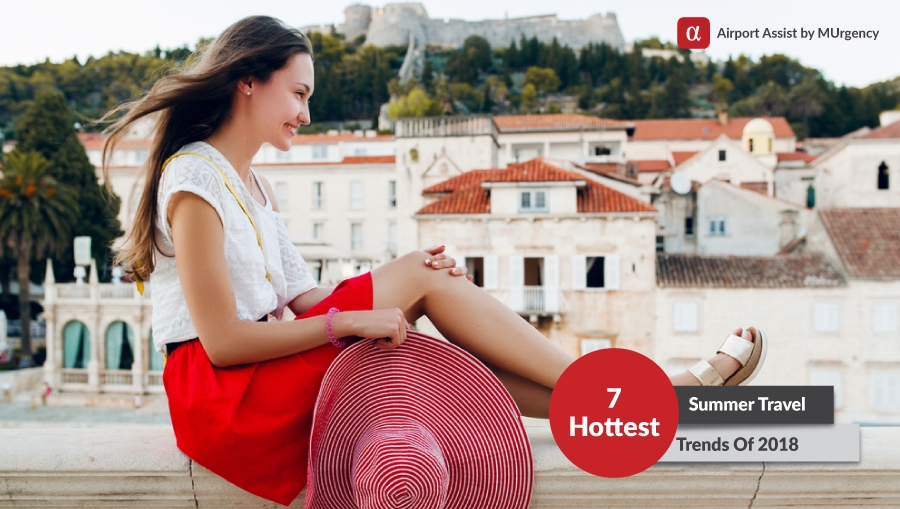 ---
2018 is shaking up the travel trends. With millennials rocking the travel industry, they have changed the demands of the industry. Spa resorts and solo adventures will always be evergreen, but we are moving towards inclusiveness. Exploring familial roots, traveling with a large group, celebration vacation, and self-driving vacations are some of the hottest trends sweeping the travel industry.
Vacations is just what the doctor ordered. Soak in vitamin D, push your abilities, learn to unwind, and make memories to show off to your co-workers. So, get in on the most fashionable things to do this summer.
1) DNA Tourism
Home-based DNA testing has unleashed ancestral tourism. Millennials are exploring their roots, visiting countries related to the genealogical results. With globalization, it is easy to lose your identity and lineage; however, the DNA test offers you a rich perspective to a heritage you did not know existed. This summer, delving into countries and regions that added to your DNA, is the hottest place to enjoy your vacation.
2) Family Bonding: Mother/Daughter or Father/Son
Distance separates us, social media connects us, but the bond is missing within families. Summer vacations of 2018 is all about mother and daughter or father and son spending time together to reconnect. Millennials are heading for summer vacations with their grandparents too. Nothing like catching with the people, you love.
3) Self-Drive Vacation
In other words, road trip with pit stops to enjoy the local flavors. You see and experience a lot more than flying or taking the train to your destination. So, these are destinations that are far, but not close enough to make it a day trip. In places in Asia, two-wheeler drives are a popular way to spend your summer vacation. This travel trend is catching on in India.
4) Recreational Vehicles
RV are back on the marketing, ideal for those who love a road trip. Drive to your destination, and chill. It takes away the hassle of searching for a great place to rent or stay. You make your own vacation plans and gives you chance to live in the midst of nature with the luxuries of home. It is growing in popularity in the USA.
5) Cruises
It was considered once as a travel experience for the middle aged and elderly, is now attracting millennials. It takes away the hassle of planning, includes a host of activities, food and drinks is one of the best, more enjoyable, and you do not have to lug around bags. This is a growing trend, especially with Australian millennials.
6) Celebration Vacation
This travel trend is popular with adults at 45 and above. It is a vacation to celebrate anniversaries, birthdays, and other such special occasions. Celebration vacation is great way to relax and enjoy the day with a significant other or with close family and friends.
7) Airport Assistance
The airline industry is expanding every year, with flights offering discounted tickets, better connectivity to smaller towns, and new players (airlines) joining the industry. This results in long lines at major airports, which is time consuming and frustrating. So, millennials are opting for quick and relaxing solutions at the airport such as fast track, meet & assist, baggage handler, lounge access, limousine service to name a few. Airport Assist by MUrgency is a global airport assistance service provider that is available at more than 626 airports in 136 countries. Book Now.
Summer travel is an opportunity to explore the unknown and unique, but also to get in touch with your true self. The summer of 2018 seems to be about re-connecting with family and celebrating life as a family.
Liked the article? We would love to know your comments/feedback. Drop in a message, in the comments box below or feel free to get in touch with us at MUAirportAssist@MUrgency.com.
---
---