---
5 Airport Assist Services To Book At Larnaca Airport In Cyprus From Your Summer Vacation – Fast Track, Meet & Assist, & More
---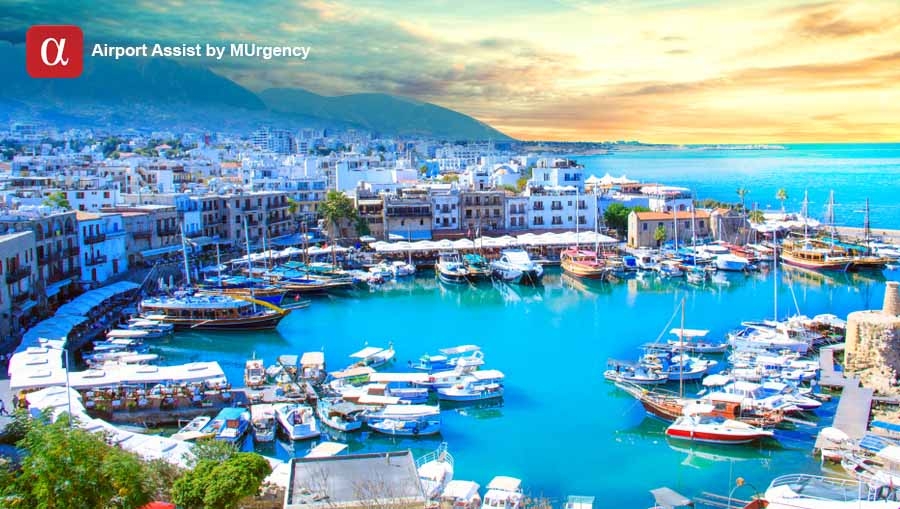 ---
Without doubt, Greece is the hottest summer destination for an amazing cultural and fun-fueled vacation. People from different continents flock to the islands in Greece – Mykonos, Cyprus, Santorini, Rhodes, Paros, Corfu Islands to name a few. For long haul flights, the touch down is the Athens Airport, however, the Cyprus or Larnaca Airport (LCA) serves as an ideal entry and exit point for Greece. During summer vacation this airport is buzzing with tourists, so the best way to bypass the crowd and chaos is with airport assistance such as fast track, meet & assist, and much more.
In 2017, Hermes Airport announced that more than 10 million passengers traveled through Paphos and Larnaca airports. The 22 percent increase is in relation to 571,926 more passengers. The Larnaca Airport caters to a number of airlines daily. These are all the flights arriving and departing from this Greek Airport.
Airlines Operating At Larnaca Airport (Cyprus)
| | | |
| --- | --- | --- |
| Aegean Airlines | Air Baltic | Air Berlin |
| Air Malta | Air Moldova | Air Serbia |
| Arkia Airlines | Austrian Airlines | Arur Air |
| Alitalia | AirCompany Armenia | Belavia Airlines |
| Blue Air | Bravo Airways | British Airways |
| Bulgaria Air | Cobalt Air | Croatia Airlines |
| Condor | Cyprus Airways | EasyJet Switzerland |
| Edelweiss Air | Egypt Air | El Al Israel Airlines |
| Emirates | Enter Air | FlyNiki |
| German Wings | Germania | Globus LLC (S7) |
| Gulf Air | Helvetic Airways | Ikar |
| Israir Airlines | Jet Time | Jet2.com |
| Lot Polish Airlines | Lufthansa | Mahan Air |
| Middle East Airlines | Monarch Airlines | Neos Air |
| Nordwind Airlines | Norwegian | Novair |
| PJSC Aeroflot - Russian Airlines | Pobeda Airlines | Primera Air |
| Qatar Airways | Qeshm Air | Royal Jordanian |
| Rossiya Airlines | Ryanair | Scandinavian Airlines (SAS) |
| Small Planet Airlines | Smartwings | Swiss International Airlines |
| Tarom | Taimyr Airlines | Thomas Cook Airlines |
| Thomas Cook Scandinavia | TUI Airways | Travel Service Slovakia |
| TUI Fly Nordic | TUI Fly | Tus Airways |
| Ukraine International Airlines (UIA) | Ural Airlines | Vim Airlines |
| Vueling Airlines | Wind Rose Aviation | Wizz Air |
| Yanair | Yamal Airways | |
To make passengers feel comfort and travel relaxed, the Larnaca Airport offers a host of services and facilities. Book them before heading to this airport. Here are the important and most requested services:
1) Meet & Assist:
With this service, an agent will personally escort you from the plane exit to the awaiting vehicle. If you are overwhelmed with the language barrier, expanse of the airport, and lengthy lines during summer vacation, then the meet and assist service is the best solution to these situations. This service is ideal for first-time fliers or you are new to the country.
2) Fast Track:
If you are looking for a way out of long lines at check-in, passport control, security, and customs, then get fast track airport service. It gives you a privilege to avoid crowds and lines, and receive priority treatment. You complete airport procedures within minutes instead of an hour or two. It is the best way to enjoy summer vacation without breaking a sweat.
3) VIP Service:
It is an end-to-end airport service that guarantees privacy, comfort, and swiftness. It includes fast track, meet & assist, limousine pick up and drop, baggage handler, and much more. This service can be customized to meet your needs and requirements. It is ideal for celebrities, diplomats, sports personalities, and elderly too.
4) Lounge Access:
The Larnaca Airport hosts two premium lounges:
a. Aspire Aphrodite Executive Lounge, which offers a host of services such as:
Food and Beverage
Telephone / Internet / Fax
Reading material
Shower facilities
Quiet room
TV room
Family area
Terrace with smoking area (seats 37 passengers)
b. At the Aegean Business Lounge while away your time in luxury and functionality. Benefit from the privileges that Aegean offers, relaxing in a comfortable lounge, enjoying a snack or coffee from our well-stocked buffet. You can also attend to last-minute business.
5) Services & Facilities At Larnaca Airport:
The Larnaca Airport understands the requirements of passengers visiting Cyprus and other islands in Greece. The airport is equipped with facilities such as:
Baggage Wrapping
Baggage Storage
Bank & Currency
Car Rentals
Express Lane
E-gates
Porter Service
Public Transportation
Shopping Service – Shop & Collect
Storage Of Empty Bicycle Boxes
Traveling With Pets
VAT Tax Refund
Traveling With Babies & Children
Airport Parking
Larnaca Airport Assist by MUrgency is the airport service provider for this gateway to Cyprus. Airport assistance is available to everyone no matter the travel class. These airport services and more can be arranged at the airport you are travel to and from. It is available at arrival, departure, and transit too.
The parent company, Airport Assist by MUrgency offers airport assistance at more than 626 airports in 136 countries. We are your one global airport assistance network.
How to Book these Service: https://murgencyairportassistance.com/service?c=lca
Contact: +1 650 308 9964
Website: http://www.larnacaairportassistance.com/
Liked the article? We would love to know your comments/feedback. Drop in a message, in the comments box below or feel free to get in touch with us at MUAirportAssist@MUrgency.com.
---
---