---
5 Reasons Your Family Vacation Needs Airport Assistance
---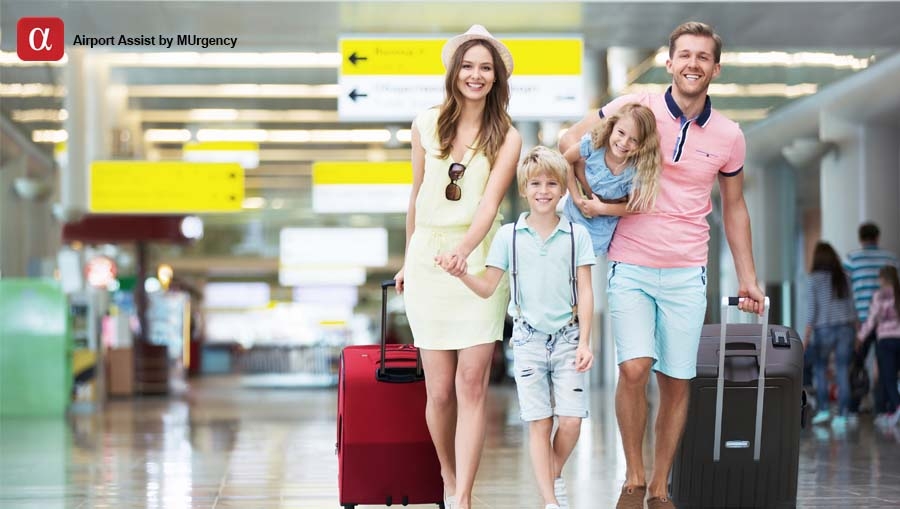 ---
Family vacation makes memories. However, the travel part doesn't make good memories. As parents, you have witnessed that children have a mind of their own, which is great for creativity. For example, you are running to catch a flight, but your child wants to ride the moving walkway or the escalator or refuses to get on it. In all innocence and without sugar coating it, it is not easy to travel with children. That's where airport assistance services comes to your rescue such as fast track, meet & assist, cart transport inside the airport, etc. These are some of the services that ensure you make a quick passage through all the airport procedures; drastically cutting back time where a child would be absorbed into boredom.
To avoid any embarrassing, tantrum-filled moments at the airport, there are five airport assistance services to book for an easy, smooth, relaxing, and enjoyable airport experience.
1) Fast Track
This is the best and the quickest way to complete airport procedures within minutes. Airports are the busiest during summer, which means long tiring lines at check-in, passport control, security, and customs. However, the fast track services offers you and your family top priority at all these airport procedures. Without this service, you can spend at least two hours in lines at major summer vacation destinations like Rome, Athens, Amsterdam, London, Bali, Dubai, Kuala Lumpur, and others.
2) Meet & Assist
The ideal way to pass through the airport is to be escorted personally from the terminal gate to boarding gate. This is a customizable service, where the representative will arrange facilities to meet the needs of your family. If you are new to an airport, unfamiliar with the local language, or disoriented at major airports, then the Meet & Assist service is just for you and the family. It is your answer to all these situations. The representative will meet you at the curb, and escort the family through all the processes of the airport, and send you off without worrying that you will miss your flight.
Vice versa, at arrival the agent will meet you at the plane exit and usher you through the airport procedures till you are safely in the awaiting vehicle.
With the Meet & Greet service you know your family's needs are taken care and you can sit back at relax.
3) Cart Transport
The aviation industry is expanding rapidly, which has resulted in massive airports across the globe, especially the busiest airports. If you are landing at any of these airports or taking off, you and your family needs cart transport inside the airport. It is a sure shot way your family remains together and reach the boarding gate without hassle or tiredness.
4) Lounge Access
While waiting for your flight to take off, the lounge is a great way to spend time with the family. You and the kids can unwind with delicious food, which has healthy, fun options for children. Indulge in juices, tea, coffee, desserts, meals, etc. Relax on the comfortable, padded couches, and reclining sofas. Major airports have some of the best lounges to relax with your family.
5) Limousine
Arrange for a pick up and drop facility to and from the airport. It ensures your family will reach the airport on time and assures you have a stress-free journey. One of the biggest problems is hailing a cab at a new destination to get you to your hotel. With this service, you do not have haggle with the driver or get dropped off at the wrong place.
Let this summer, family vacation be filled with beautiful memories even while traveling. So, connect with Airport Assist by MUrgency to book these family-friendly services at arrival, departure, and transit. This company serves at more than 626 airports worldwide. It covers all summer vacation destinations.
Book Services @ AirportAssistbyMurgency.com
Liked the article? We would love to know your comments/feedback. Drop in a message, in the comments box below or feel free to get in touch with us at MUAirportAssist@MUrgency.com.
---
---