---
Summer Destination Airports Tell You How To Beat The Long Lines
---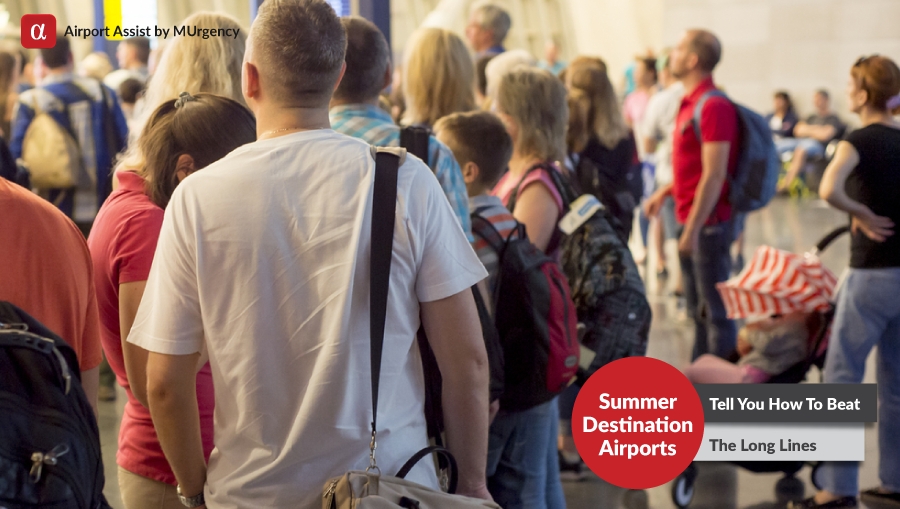 ---
Summer vacation is a time to relax and forget about your anxieties, work, mundane life, and bills. However, it is stressful when you are in the passport control line for more than an hour. This is the case at top summer destinations like Rome, Paris, Miami, Amsterdam, Thailand, Hawaii, Cancun, Malaga, and London. All you want to do is breeze through the airport, head to the hotel and lay by the pool. So, Airport Assist by MUrgency is offering airport assistance to make this possible. Their services are available at all major summer vacation destinations and offbeat locations too.
The best ways to travel during summer is with these airport services that promises comfort, ease, and swiftness.
Fast Track: In order to avoid lines at passport control and custom clearance (where applicable), our professional representative will walk you through the fast track process. This process can easily take you an hour during peak summer days, but this services puts you ahead of the line. You get top priority.
Meet and Assist: Our representative will wait with the name board to meet you at the curb, at the meeting point decided within the terminal building or at the passenger bridge if in transfer. This service is ideal for first-time fliers, large groups, and elderly.
Lounge Access: Our representative will escort you or your guests to the airport lounge so you can relax before your flight and enjoy complimentary snacks and drinks. They will then accompany you to the departure gate when it's time to board the flight.
Baggage Handling: Porter service includes collecting luggage from your vehicle to the check-in counter. Please notify the number of baggage while making the booking.
Limousine Service: You can request a pick up and drop service from the airport to your hotel. This is a great way to travel leisurely and not get lost or fleeced in a new country.
Cart Transport: Once you deplane, our greeter will transport you in an electric cart from the flight gate to passport control. Please note: Our representative's access to the gates vary at airports around the world on the basis of the airport security regulations.
VIP Concierge: The list of services include all of the above facilities, which is great for business executives, VIPs, and elderly. This service can be customized to suit your requirements.
There's nothing like walking through the airport without fuss. These services are designed to ease the stress of traveling, so you can enjoy a great and memorable vacation.
How to book these services: http://www.murgencyairportassistance.com/service
List of other services at arrival, departure, & transit: http://www.murgencyairportassistance.com/ourservices
Liked the article? We would love to know your comments/feedback. Drop in a message, in the comments box below or feel free to get in touch with us at MUAirportAssist@MUrgency.com.
---
---