---
All You Need To Know About How To Win Dubai Airport Assistance's Big Raffle Ticket
---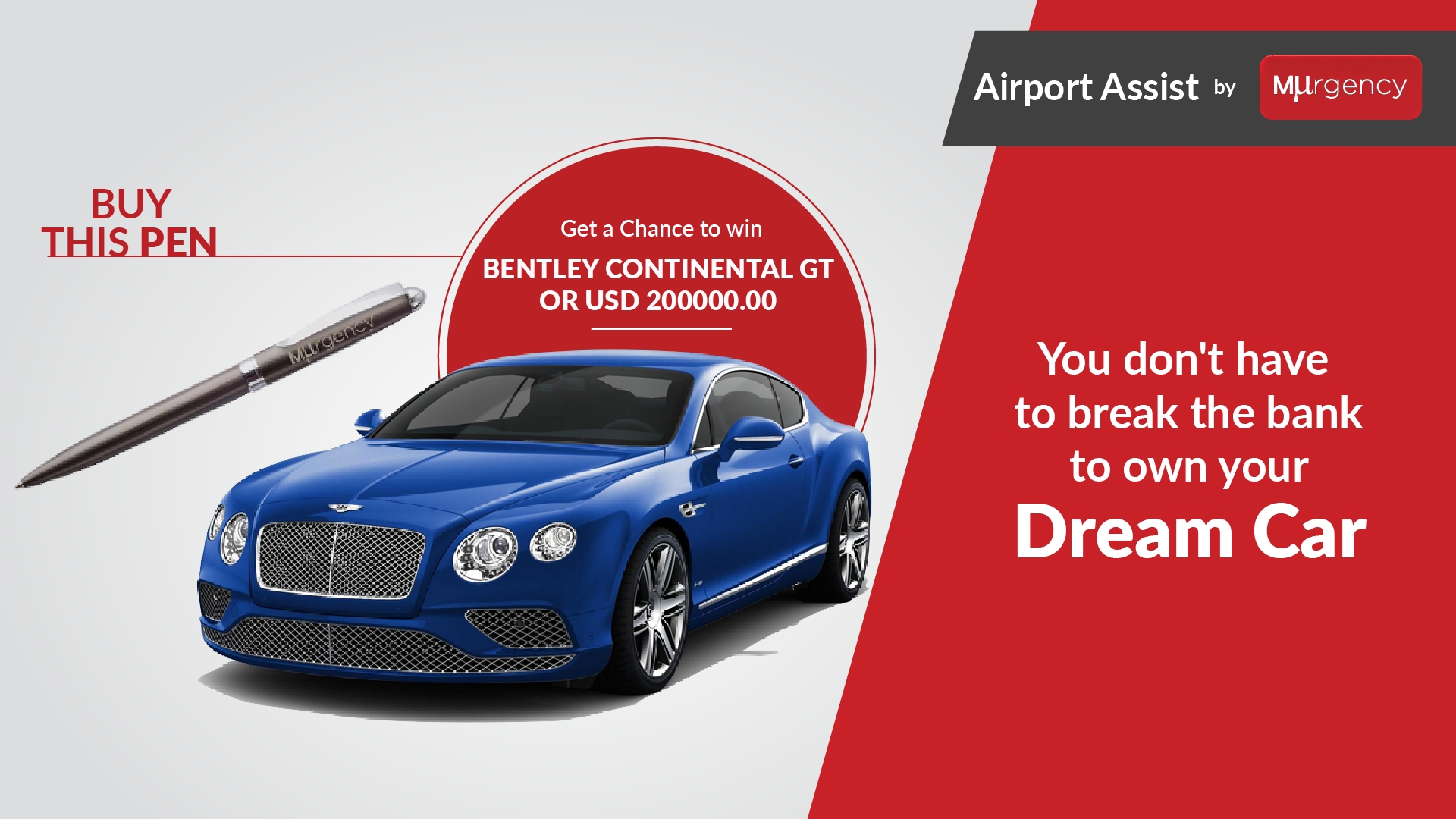 ---
Anticipation, suspense, and excitement arises when you are in the running to win the raffle. Relive these emotions with Dubai Airport Assistance's Grand Raffle. It gives you a chance to win luxury prizes such as Bentley, Mercedes, BMW, and cash prize of million dollars.
Dubai Airport Assistance provides all airport services to passengers at arrival, departure, and transit. They offer a number of airport services such meet & greet, personal escort, fast track, VIP service, lounge access, limousine service, baggage handling, and much more. Dubai Airport Assistance offer services that get you in and out the airport in minutes, personal concierge at any airport in the world, and any sort of assistance at the airport. These services assures you do not have to wait in long lines, feel lost at major airports, or lose out on special services that you can avail to suit your requirements. Travel the way that you deserve to—in Comfort.
How to win the raffle:
Go to airportassistbymurgency.com à Win With AAMU
There are four raffles to choose from, which are at varying price points. Buy a raffle ticket by buying a MUrgency pen. Once you select your Grand Prize Draw Ticket, it will be send to you at your registered email address. When the Grand Prize Draw closes on sale of all Pens in the particular Grand Prize Draw Series, one lucky winner will be selected.
What are the Grand Prizes:
Luxury Cars Up For Grabs
The car is yours for just $ 179.00. You can win this car or $ 200,000.00.
Take home this car for just $ 139.00. You can win this car or $ 100,000.00.
Super Motorbike At A Nominal Rate
BMW S1000RR
Own this sports motorbike for just $29. You can win this bike or $ 20,000.00.
Be a Millionaire
Win millions of dollars with just $ 278.00.
Buy a ticket to win big and own these luxuries starting at a small price. We have all had dreams of being a millionaire or owning a luxury vehicle. We not only make your airport life easier, but also make your dreams come true.
Liked the article? We would love to know your comments/feedback. Drop in a message, in the comments box below or feel free to get in touch with us at MUAirportAssist@MUrgency.com.
---
---