---
5 Ways To Productively Spend At The Airport Including A Swim, Raffle & Sleep Cabins
---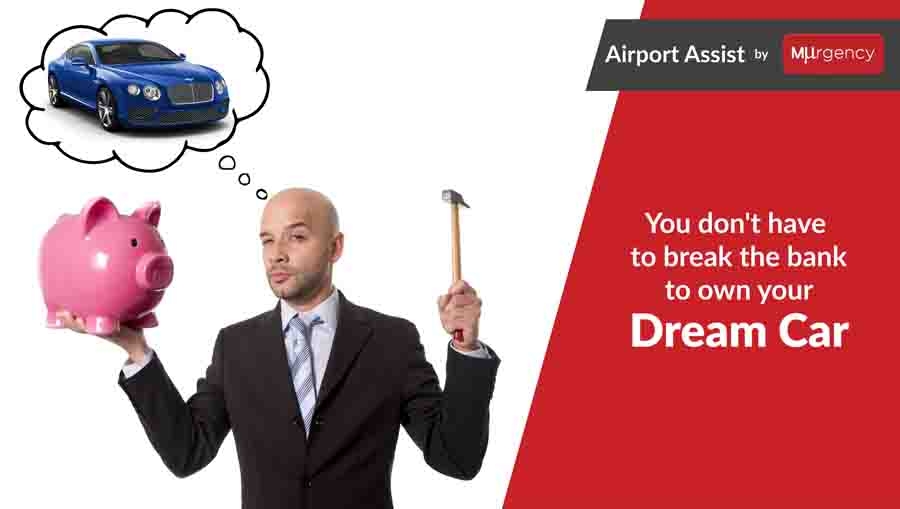 ---
Hate wasting time at the airport? We have some great airport deals you can indulge. Due to security measures at domestic and international airports, passengers are requested to arrive early at the airport. However, you end up at the boarding gate with an hour or so to spare. Worse so for transit passengers; you land up spending hours at the terminal. So, airports are offering entertaining and recreational deals that includes watching the latest movies, food packages, a swim in the airport pool, spa, and raffles to win luxury cars, bikes and million dollars.
We take a look at these amazing offers that while away time is a productive, relaxing way and find out if it is airport on your radar.
Global Raffle Offer
The beauty of this raffle is that anyone can engage in it. All you have to do is buy a pen, which is your ticket and puts you in the race to win a Bentley, Mercedes, BMW bike and millions of dollars.
Up for grabs are Bentley Continental GT, Mercedes Benz S 350, BMW s 1000RR and 1 million dollars. What is amazing is that you can own your dream car at a nominal rate:
The BMW s 1000RR raffle ticket is priced at $29
The Bentley Continental GT raffle ticket is priced at $179
The Mercedes Benz S 350 raffle ticket is priced at $139
The million dollar raffle ticket is priced at $278
However, the airport assistance company is offering travel agents a free ticket if they provide business that amounts to the predestined target.
For the BMW S 1000 RR
Get a free ticket by booking airport services worth $1500.
For the Mercedes Benz S350
Get a FREE TICKET by booking airport services worth $2500.
For Porche 911 Carrera Coupe
Get a FREE TICKET by booking airport services worth $3000.
For the $1Million cash
Get a FREE TICKET by booking airport services worth $5000.
You do not have to break the bank to take home your dream vehicle or be a millionaire.
Free Services at Singapore Airport
Time moves slowly when you are waiting for your flight and puts your patience to the test. So, to make it bearable and tolerable, the Changi Airport offer free services to kill time. Reserve your spot for a free guided tour, watch the latest movies, sit back and enjoy the gaming center, and you can go on nature trails. It sounds unbelievable to be true, but it is indeed.
Also, take a swim while waiting for your flight to take off. Sign up for the rooftop swimming pool, located at Aerotel Airport Transit Hotel at Terminal 1. Enjoy the Jacuzzi and poolside bar. It also offers shower facilities. Great way to unwind before the flight.
Dubai Airport's Complementary Shower Facility
At the Dubai International Airport, freshen up at one of the complementary shower facilities. At departure, they are located at Terminal 1 (between gates C18 and C22) and Terminal 3 (between gates B13 and B19 and between gates A1 and A24).
At the Al Maktoum International, these complementary showers are located between gates 1 and 6. Also, on the mezzanine level, close to the marhaba lounge.
Charles de Gaulle Airport's Entertainment Options
The Charles de Gaulle airport offers a host of services to unwind and wait for your flight. There are different areas for relaxation and entertainment such as reading area, relaxing areas, arcade games area, tactiles games area, video games area, spa area, museum area, shopping and restaurants.
Frankfurt Airport's Free Gaming Zone
There's a lot of time to spare at the airport. So, unwind with some interactive gaming. There are games for different age groups. It ranges from classic tile-matching puzzle video game to dancing games.
These are some of the major transit hubs in the world, with some of the best facilities to spend long hours at the airport.
Liked the article? We would love to know your comments/feedback. Drop in a message, in the comments box below or feel free to get in touch with us at MUAirportAssist@MUrgency.com.
---
---