---
Start & End Your Umrah Experience With Airport Services For A Hassle-free Journey
---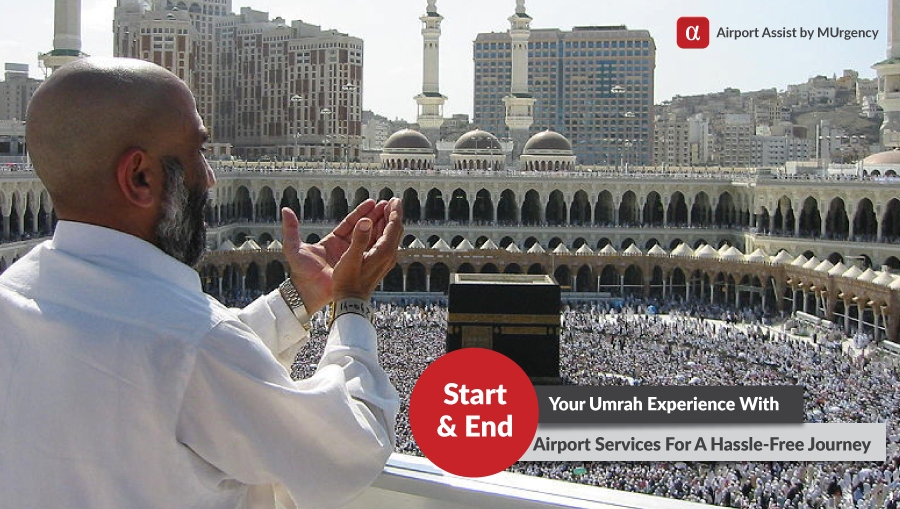 ---
The world converges in Jeddah for Umrah, Hajj, Ramadan or during peak holiday time. Making the Jeddah Airport or King Abdulaziz International Airport (JED) one of the busiest airports in Saudi Arabia. For pilgrims doing Umrah, Jeddah was an important city, however, there's a change in trend. More pilgrims fly to Medina Airport or Prince Mohammad bin Abdulaziz International Airport (MED) and leave via Jeddah, which is closer to Mecca. Whatever is the route you take for the Umrah pilgrimage, these weeks sees a rise in long lines at airports, chaos, and hassle for women, children, and elderly. However, booking airport assistance at Jeddah and Medina airports is the best way to avoid stress and inconvenience.
Following are the main airport assistance services that are available at all airports in Saudi Arabia. They ensure you have a safe, relaxing, quick, and comfortable airport experience, so you can delve into the spiritual experience wholeheartedly.
Special Needs Passengers
In case of disabilities, you can request for a safety assistance. The primary role of the personal safety assistant is to aid disabled customer exiting the aircraft in case of an emergency evacuation, establish communication for the required safety briefing, and assist with the medical, feeding and lavatory needs of a disabled customer.
Elderly Assistance
The service meet your medical and special needs. You can request for a personal assistant, meet & assist, fast track, wheelchair assistance, or porter to serve your airport requirements. These services ensure complete care from the gate to the exit. This is the ideal way for elderly to bypass the hassle of airport procedures quickly.
Women & Children
Jeddah Airport is overwhelming during peak season worse so for women and children. However, lounge access at departure can ease the stress of flying. Freshen up, catch up on work, or relax with the number of lounge facilities such as wi-fi, beverages, delicacies, comfortable seating, and showers. The meet & assist service will efficiently guide your through the airport.
First-Time Flier
Umrah witnesses a lot of first-time fliers, who are also not familiar with the workings of the airport procedures. Meet and greet, fast track, lounge access, and limousine service are some of the amenities available at Jeddah and Medina airports. These are the other services to book for a smooth air travel experience.
Medical Assistance
The differently abled and medically aided passengers can request for medical assistance. You can request for medical oxygen, seating accommodations, cognitive and developmental assistance, and assistance for deaf or hard of hearing and blind or low vision passengers.
Airport Assist by MUrgency offers these services at all airports in Saudi Arabia including Jeddah and Medina. They provide round the clock airport assistance and 24x7 customer service. Book these airport services to ensure you bypass the rush at the airports.
Liked the article? We would love to know your comments/feedback. Drop in a message, in the comments box below or feel free to get in touch with us at MUAirportAssist@MUrgency.com.
---
---